Mammogram Assistance Program
Tri-Cities Cancer Center Foundation
Provide a life-saving cancer screening to an uninsured woman in our community through support of the mammogram assistance program.
Give Now
The Gift of Critical Support
Mammogram Assistance Program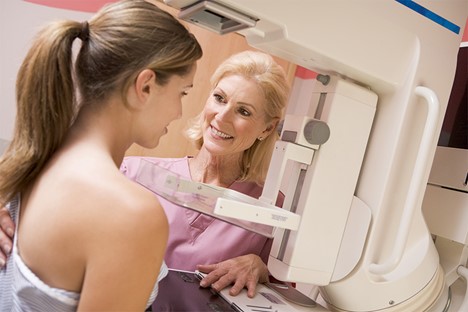 The statistics are hard to ignore. One in eight women will get breast cancer in her lifetime. In our region, breast cancer is the most frequently diagnosed cancer. Finding this cancer early can make a lifesaving difference.
A mammogram is one of the first lines of defense in identifying breast cancer, and Kadlec offers state-of-the-art 3-D mammography. Yet, nearly one in four women ages 50 to 74 say they are missing recommended mammograms. In addition, uninsured women are 17 times more likely to not get this important screening than insured women.
The Tri-Cities Cancer Center Foundation is committed to helping uninsured and underserved women in our region by providing financial assistance for mammograms. The number of mammograms provided through this program grows each year, and there continues to be an increasing need.

Women without insurance or who are not able to afford a mammogram may qualify for the Tri-Cities Cancer Center Foundation Mammogram Assistance Program. Find out if you qualify when scheduling your appointment at Kadlec's Outpatient Imaging Center: 509-942-2655.
Did you know that $100 provides a free mammogram to a local woman in need?
Donate Now
---