Women & Children Services
Providence St. Mary Foundation
Your gift supports women and children receiving care at Providence St. Mary Medical Center.
Give Now
High-Quality Care for Mom and Child
Approximately 800 babies are welcomed into the world at Providence St. Mary Medical Center each year. As the only Birth Center in our Valley, our friends, family and neighbors rely on us for high-quality care during this special time. St. Mary is also home to the region's only Special Care Nursery which provides intermediate care to vulnerable and premature babies born at 34 weeks gestation through full term.
Our Impact
Every child deserves the best start in life and access to the best health care possible. Your investments make it possible for Providence St. Mary Medical Center to provide high-quality care to our Valley's kids: from our smallest newborn patients to teens.
Care Crates
Caring for a newborn when you lack basic resources is challenging, especially for new parents, and can lead to health risks for newborns and parents. The Care Crates program, established by the Junior Club, bridges this gap by sending families home with bassinet boxes filled with diapers, onesies, wipes, and other basics.
TelePICU/NICU
Funded by a philanthropic gift, the TelePICU/NICU system connects babies and kids remotely with a pediatric intensivist in Spokane 24/7. This equipment provides babies with the specialized care they need without needing to take a helicopter ride to Spokane.
Family Birth Center
In partnership with the Foundation, our community raised $1 million to expand birth center services in our Valley including two new labor and delivery rooms, C-section suite and a larger nursery.

The Jan Erickson Life Saver Fund

Provides mammograms for women in need who do not have the insurance or resources to afford a mammogram.

Safe Sleep Program

Supports the Sleep Sack program which educates parents on safe sleep practices and allows each family to take home a Sleep Sack wearable blanket.

Care Crates

Sends each family in need home with a bassinet box filled with all of the basics needed to care for a newborn. The container serves as a portable, safe sleep space to reduce the risk of SIDS.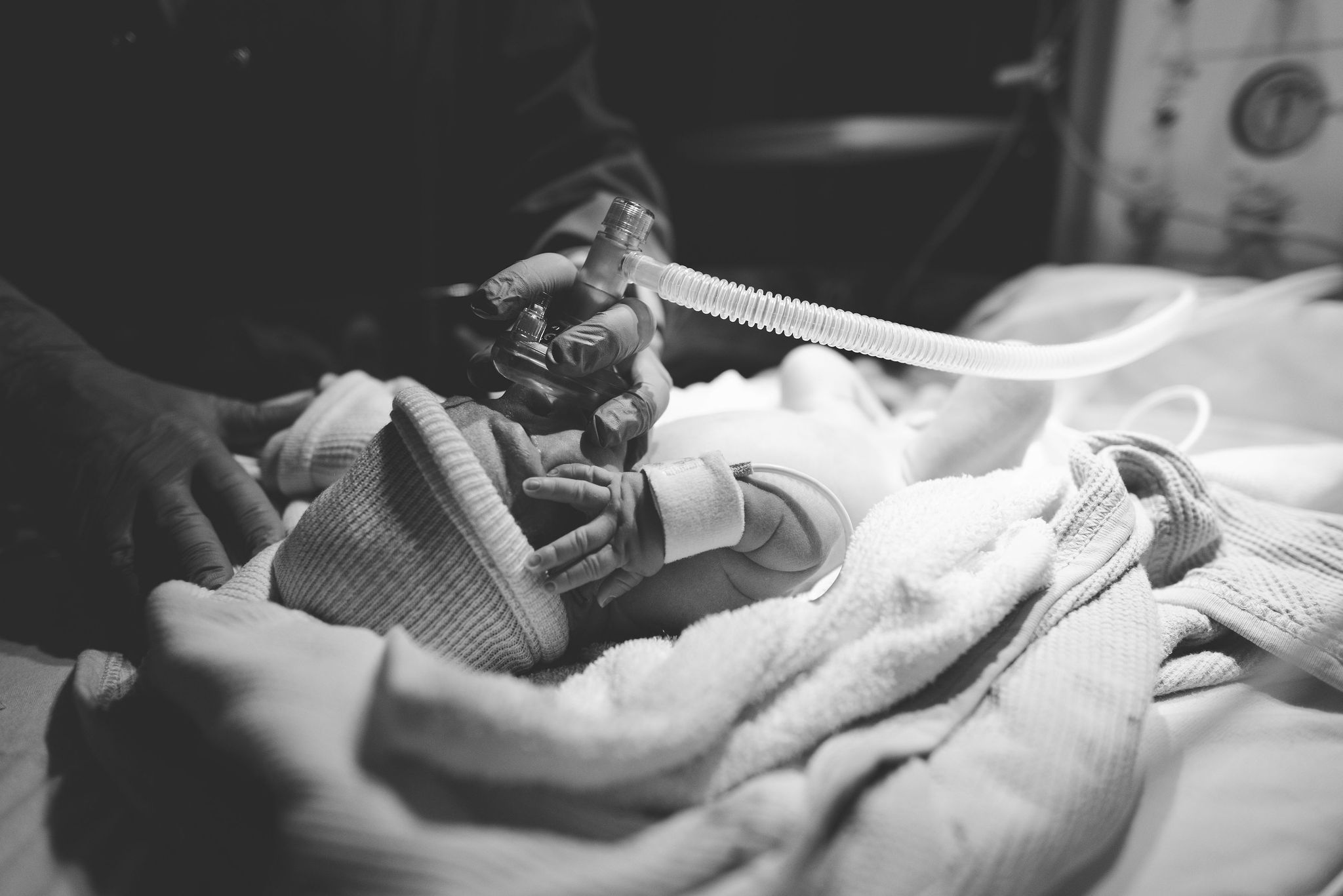 Meet Eliott.
Eliott was born on Easter Sunday, April 21, five weeks early, weighing just over 5 lbs. Caeli, who had been having contractions since her 31 week check-in, began hard contractions at 8pm on the Saturday evening of her 34th week. She put her two and four-year-old to bed, made arrangements for care and went to the hospital.
Knowing how early this birth was, Caeli's eyes were shut tight during her labor and delivery. Once he was born, she opened her eyes to a team of caregivers huddled around her tiny baby who had been placed in a Panda Warmer for further care. She was able to hold him for forty minutes before he was moved into the Special Care Nursery. Prior to philanthropic investments, a baby born at 34 weeks would have been life-flighted to Sacred Heart or Kadlec for care in a neonatal intensive care unit.
Read More