Caregiver Education
Providence St. Mary Foundation
Help support Providence St. Mary caregivers (employees) access education, training and support while they serve our community.
Give Now
Help our Caregivers Grow
The pandemic demonstrated the critical importance of a highly skilled, qualified, and compassionate medical workforce.
Each year, Providence St. Mary Foundation makes strategic investments into our hospital and clinics by providing scholarships for caregivers to pursue or continue their careers in medicine through higher education. These programs are fully funded through philanthropy. The amount of financial assistance offered each year is dependent on how much money is raised to support these programs.
Employee Education

Provides financial assistance to current Providence St. Mary employees in their pursuit of academic growth and professional development.
Advancing Clinical Careers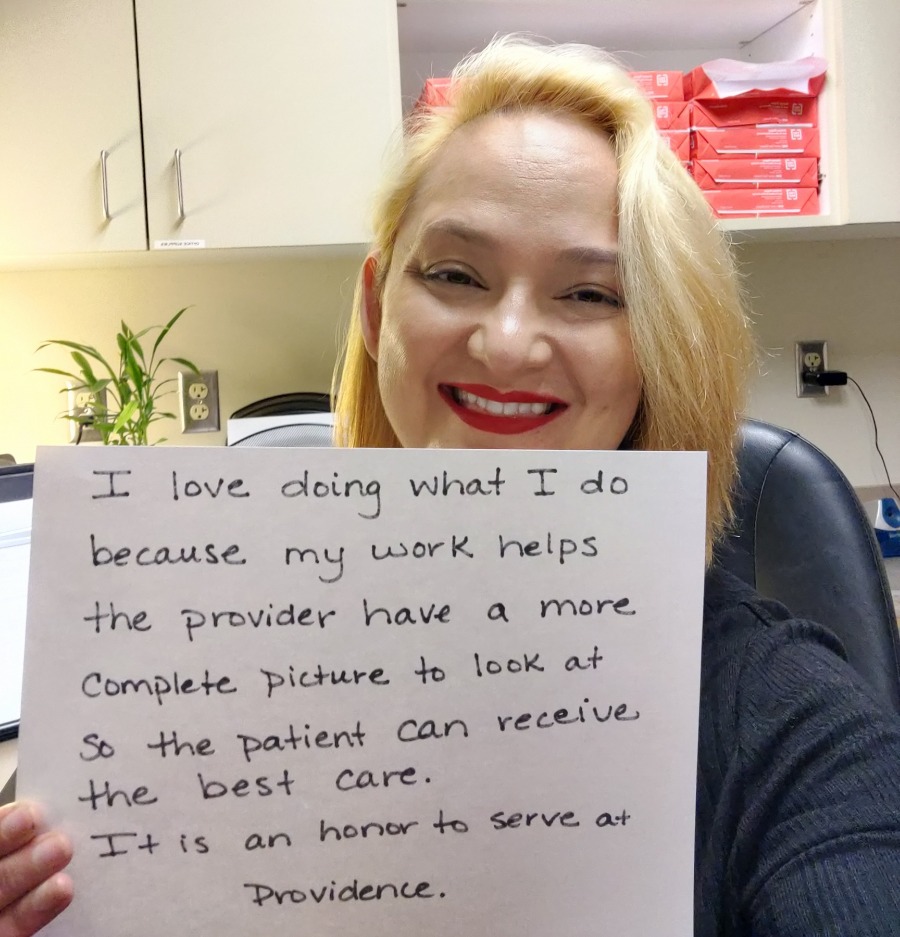 Mari Meza was awarded a scholarship through Providence St. Mary Foundation last year. Fully funded through donations to the Employee Education Fund, $20,000 in scholarships were made available to local caregivers who were continuing their education to advance in clinical careers.
Mari has worked in Providence clinics for several years and is pursuing her Bachelor's degree in Health Science. She hopes to become a speech pathologist and work with children.
She shared, "When I would volunteer to teach English as a second language, I noticed how different sounds do not exist in everyone's vocabulary toolbox… I have a nephew who doesn't speak much. I wonder if I could learn to help him and kids like him to have a stronger self-esteem and better chance at a successful future."
Mari wants to finish her education to be an example to her children to pursue the things you want in life. She said, "We have been through big struggles as a family and I hope that they have seen that [sticking to it] is important."
Read More