Cardiac Care Campaign
Providence St. Mary Foundation
Strong cardiac care is at the heart of a healthy and thriving community.
Give Now
World-Class Heart Health, Close to Home
Did you know the number one cause of death in the Walla Walla region is heart disease?
Providence St. Mary's Cardiac Care Campaign aims to reduce that risk with a full renovation and reinvestment of our cardiac catheterization laboratory (commonly referred to as a cath-lab). The cath-lab upgrade will provide a comprehensive suite of clinically proven imaging and best-in-class interventional tools, built on a modern platform to allow for easy integration of new innovations and tools as they become available.
Our goal to raise $1 million includes half of the $2 million cost to complete the equipment suite, warranty, and all construction costs associated with installation and renovation of the current lab. Providence Health Systems has agreed to provide our hospital with the other half of the investment in this piece of equipment.
This new state-of-the-art equipment will allow our physicians to utilize advanced procedures and diagnostic tools, as well as stabilize patients when having an active heart attack. Patients from 8 counties throughout the region are served at St. Mary; LifeFlight or EMS bring them to our hospital when the unthinkable happens. In the world of heart health, minutes matter, and it is paramount to reinvest in this vital piece of equipment.


---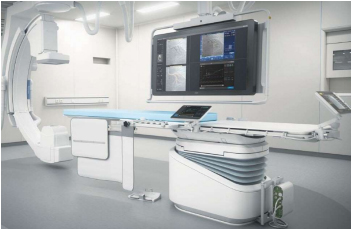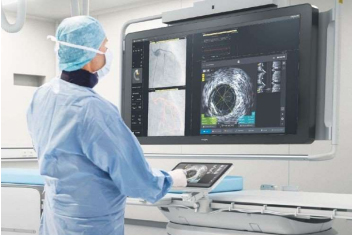 The diagnostics, procedures, and care provided by St. Mary's interventional cardiologists in the cardiovascular labs are truly incredible. As our beautiful region attracts more and more to take in its bounty, the number of cath-lab patients through our doors continue to grow, and so does our need for the most capable, efficient equipment available.
Total Cost: $2 million | Fundraising Goal: $1 Million
---
The Lab Will
Evaluate coronary artery disease, valve and aorta disease, and heart muscle function.


Enable complex coronary artery revascularization and better serve an interventional radiology program, particularly vascular.


Repair congenital heart defects.


Provide minimally invasive interventions.


Serve the region's patients from the Washington and Oregon counties of Asotin, Columbia, Garfield, Morrow, Umatilla, Union, Walla Walla, and Wallowa.
Your Gift Will
Ensure the highest level of care is available to the Walla Walla region for years to come.


Improve patient outcomes by providing state-of-the-art diagnostic ability and fast, minimally invasive, complex interventions.


Help save the lives of people experiencing a heart attack.


Fund preventative and post-care education.
Providence St. Mary Foundation is committed to strengthening local health care through the generosity of donors. Philanthropic support funds innovative programs, equipment, and capital projects that help create a healthier community.
This is made possible through the generosity of those who understand how important this care is for our family, friends, and region.