Promotores de Salud Program Brings Health Care Directly to Spanish-Speaking Community Members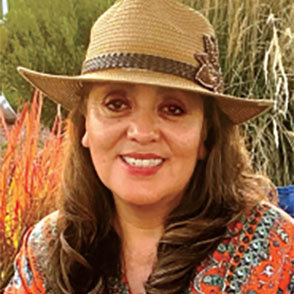 Maria Remington, Vital Wines Promotores Community Health Worker
Thanks to the generous support from Sherwood Trust, Vital Wines and more, Providence St. Mary Population Health Department has expanded its community health presence in 2021. Last year we were able to launch a new initiative for our community, Promotores de Salud or Community Health Workers. Promotores specialize in reaching vulnerable, low-income and underserved members of Latinx populations.
They support health education and prevention efforts and create access to health programs. Promotores are bi-cultural and bi-lingual, and they offer support to the people they serve by meeting them where they are—at home, at work and in community.
A new philanthropic partnership between Vital Wines and Providence St. Mary Foundation helped fund one of the Promotores positions. Maria Remington, a bilingual Walla Walla educator with many local ties, is serving in this role as the full-time Vital Wines Promotores de Salud.
Agricultural workers are an essential part of our local community and economy, yet often times they don't have access to reliable or affordable healthcare services. Maria, along with the rest of the team, provides on-the-ground access to health education and resources—including COVID-19 education and safety items, vaccinations, disease management and helping to connect individuals to essential healthcare.
The Promotores de Salud program aligns with our pledge to support health equity. We recognize that long-standing inequities have led to health disparities. Investing in Population Health programs like Promotores de Salud strengthens our ability to provide healthcare for all and make a difference for underserved communities most impacted by the pandemic.

Your gift in support of Population Health helps makes programs like Promotores de Salud possible and helps Providence create Health for a Better World. Thank you for your generosity!