A Life-Saving Connection
The TeleNICU system gives baby Eliott his best chance
Meet Eliott.
Eliott was born on Easter Sunday, April 21, five weeks early, weighing just over 5 lbs. Caeli, who had been having contractions since her 31 week check-in, began hard contractions at 8pm on the Saturday evening of her 34th week. She put her two and four-year-old to bed, made arrangements for care and went to the hospital.
Knowing how early this birth was, Caeli's eyes were shut tight during her labor and delivery. Once he was born, she opened her eyes to a team of caregivers huddled around her tiny baby who had been placed in a Panda Warmer for further care. She was able to hold him for forty minutes before he was moved into the Special Care Nursery. Prior to philanthropic investments, a baby born at 34 weeks would have been life-flighted to Sacred Heart or Kadlec for care in a neonatal intensive care unit.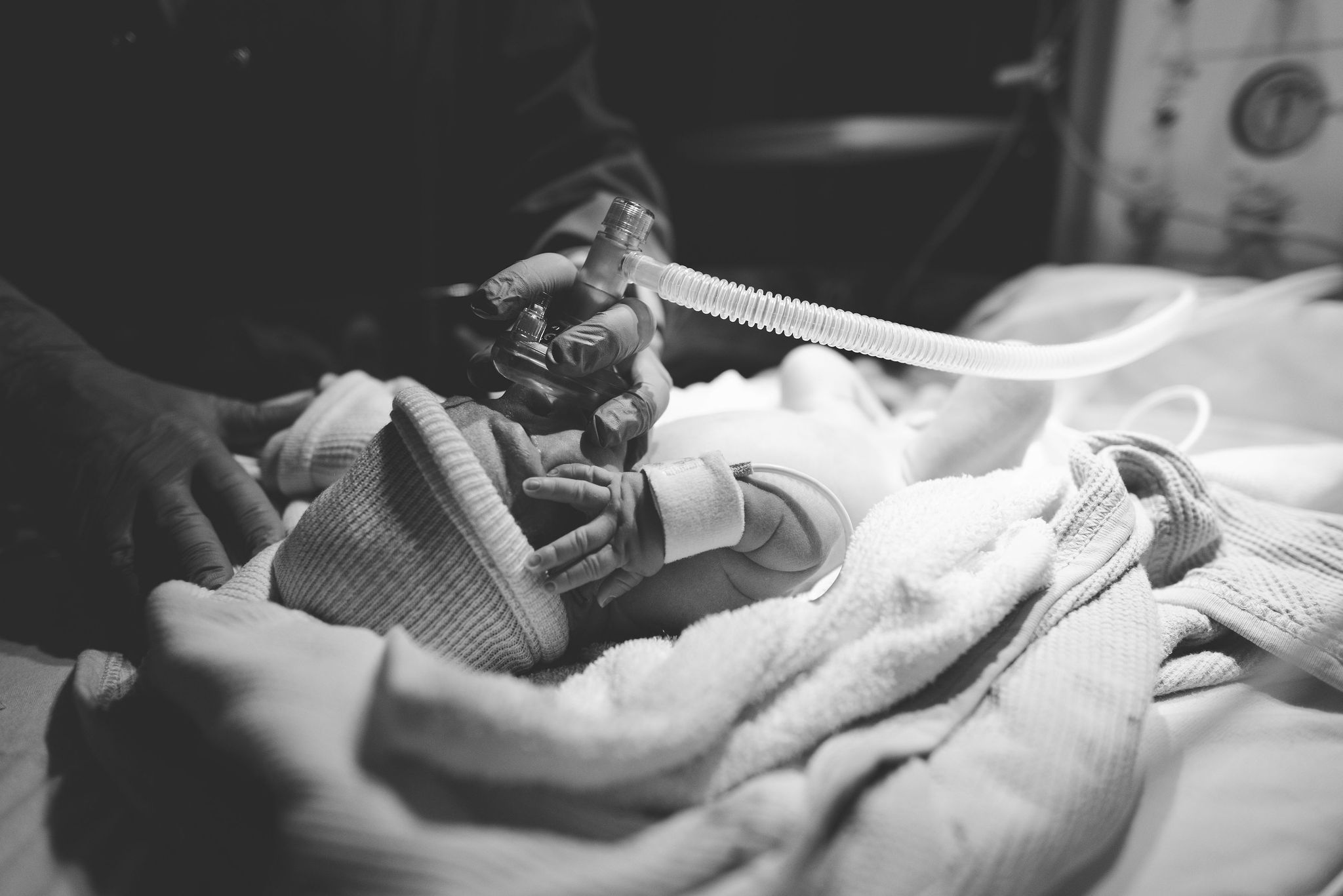 With our new facility Eliott was able to stay in Walla Walla with his family close by. Two days after birth, Eliott's right lung collapsed. His tiny body was only getting 30% oxygen. His pediatrician and caregivers rushed to his side, warning his mother that a Life Flight to Spokane was imminent. Caeli started planning how these unknowns would affect her family.
Before they called the helicopter, Eliott's care team used the new state-of-the-art TeleNICU system. This tool was used to remotely connect Baby Eliott with a neonatal intensivist at Sacred Heart for consult prior to his flight. Local pediatrician Dr. Wren consulted the specialist in Spokane who listened to Eliott's heart through the system stethoscope and reviewed his vitals in real time. After careful review, it was determined that Eliott was receiving the exact treatment he needed to heal, right here at home with no need to transfer him to another facility. 10 days later, he was discharged.
Thanks to philanthropic investments in a new Family Birth Center facility, panda warmer and TeleNICU system, Eliott received the care he needed, close to home.