Ways to Give
Providence Southwest Washington Foundation
Every gift makes a difference to the people in our communities. By donating, you advance health care and wellness right here in our communities. Your support will help improve the lives of all of those under our care, especially the poor and vulnerable. There are many ways to give.
Give Now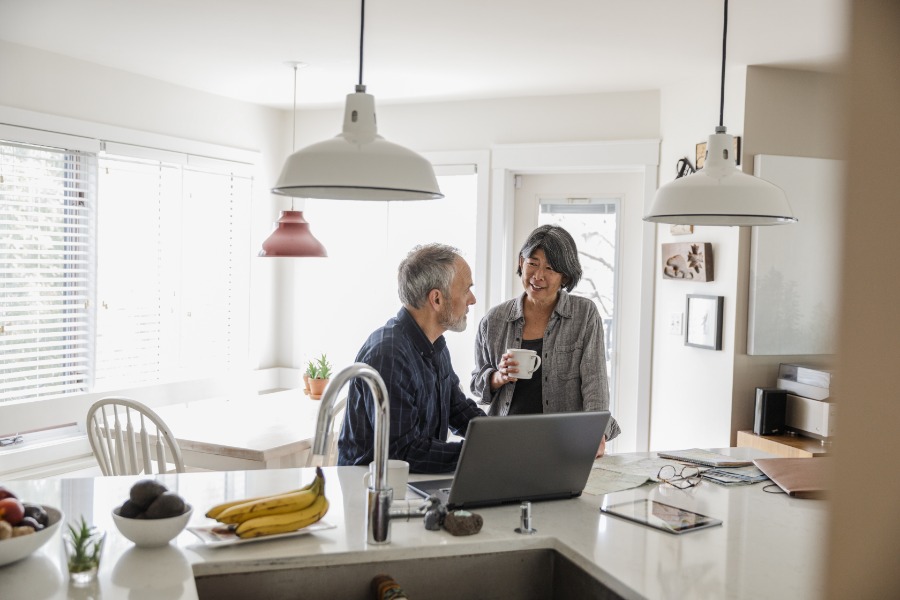 A cash gift is the most common donation made to the foundation. We accept personal checks, credit cards and cash. Gifts can be made online using a credit card. We can also set up a recurring gift so you can make an impact on a monthly, quarterly or annual basis. Gifts may be unrestricted and used in the area of greatest need, or you can choose to designate your gift toward a particular program or purpose.
Gifts totaling $1,000 or more qualify for membership in the
Providence Society
.
Give online, phone or email.
---

ProvidenceSWFoundation@providence.org

360-493-7981
---
Give Online Now
Typically done in conjunction with estate planning, gifts of this type are an option for people of all income levels. Your planned gifts today support the work of Providence often for many years to come, and may allow you to make larger gifts than you could otherwise have made from your current assets.
Our Legacy Club honors those who have made provisions in their will or estate plan such as charitable remainder trusts, charitable gift annuities and bequests that further benefit the Providence Mission in our community.
Learn More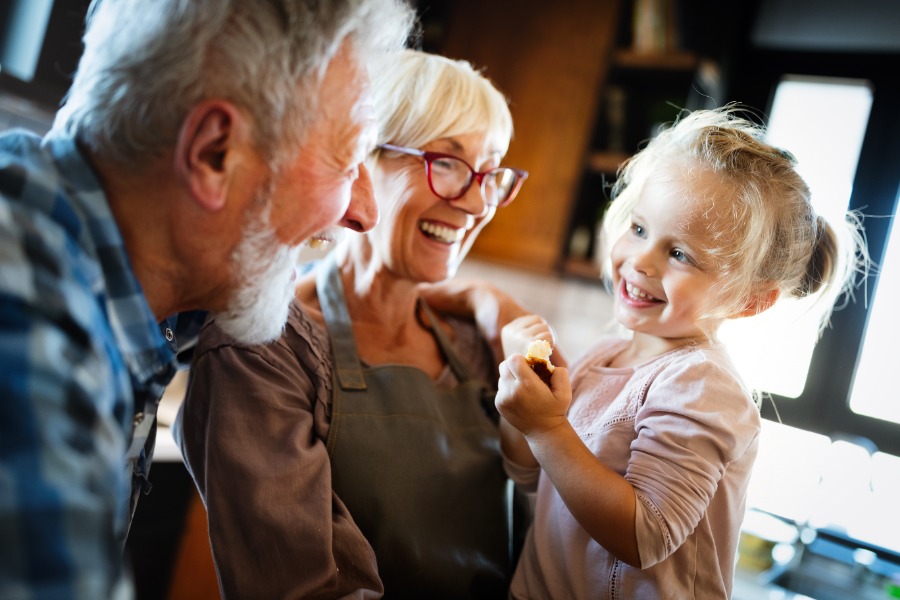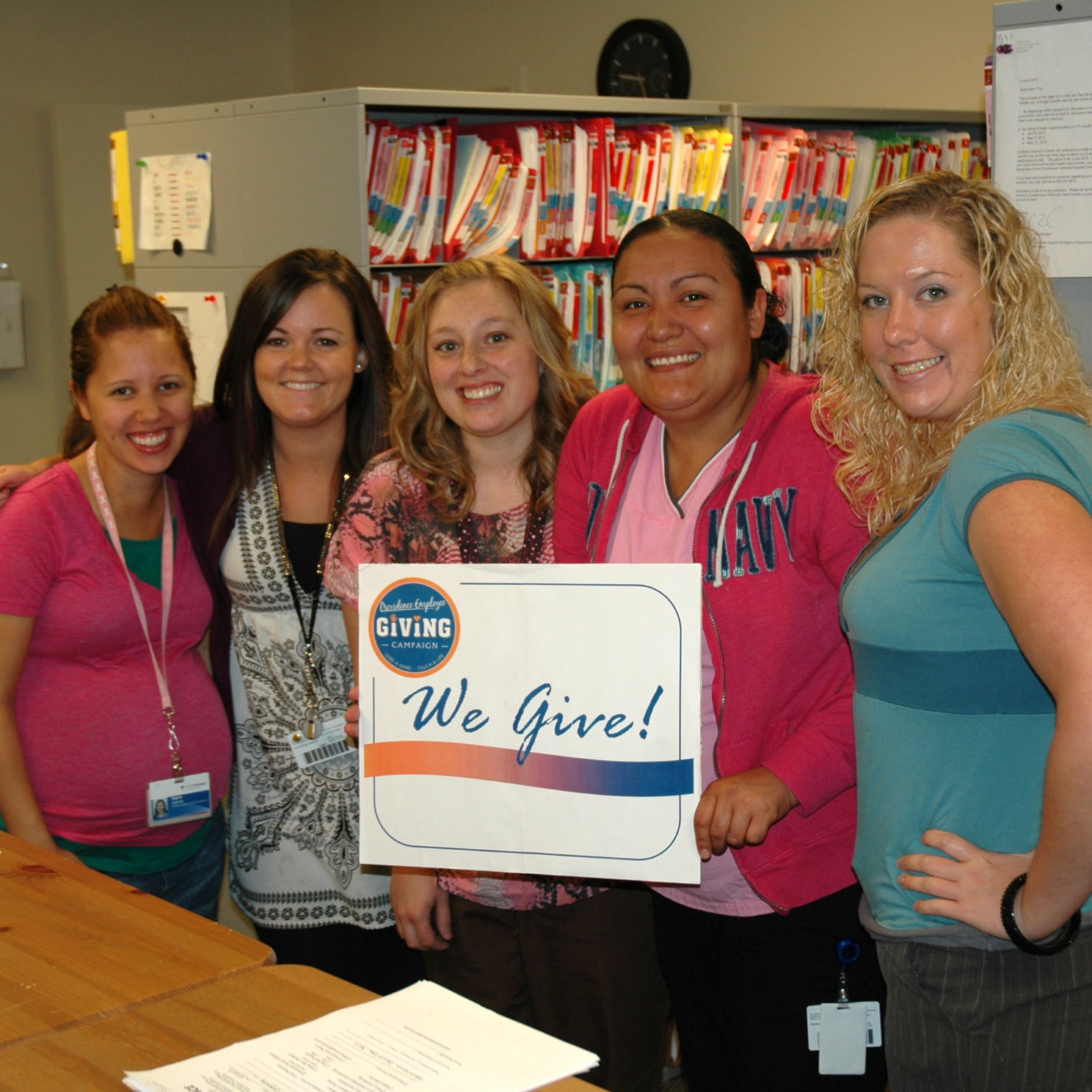 As a physician, caregiver or employee, every day you demonstrate your commitment to making a difference in the lives of others in our community. Thank you for everything you do to help Providence fulfill its Mission in providing compassionate and excellent care close to home. You provide hope, healing and wellness to those in need. It is your commitment to our Mission that makes Providence truly exceptional.
Your impact could be even greater, by making a gift through Providence Foundation. This is your opportunity to help make our communities better, healthier places to live, work and play—to make an even bigger difference in the life of a patient, co-worker or program. You can designate your gift to the program or service fund that is most meaningful to you and 100% of your donation will go to the programs and services you choose.
Your gift matters and helps us offer compassionate programs such as:
No One Dies Alone (NODA) ensures that a hospitalized patient is not alone when they reach their end-of-life journey.
Providence Abuse Intervention Center provides compassionate services to children who need special services during a traumatic time.
PAWS Hospital Therapy Dog Program provides animal assisted therapy and emotional well-being to patients and caregivers.
Hospice Care ensures that care, comfort, and quality of life is provided to a person with a serious illness who is approaching their end of life. This comfort care is usually provided in a home or nursing facility setting.
SoundCareKids provides group support for families with children who have experienced the death of a significant person in their lives.
Every gift given improves the quality of life for our patients, family, and friends living and working in our communities. Thank you for choosing to make a difference.
Become an I Give One Hour donor club member. Join with other caregivers who demonstrate their pride, generosity and compassion by donating the equivalent of one hour of base pay per pay period, or more, for one year. This can be done through payroll deductions, credit card, cash, transfer from a donor advised fund or a planned gift.
Benefits include:
Name recognition on the I Give One Hour donor wall
Name recognition in foundation publications
Personal invitation to special events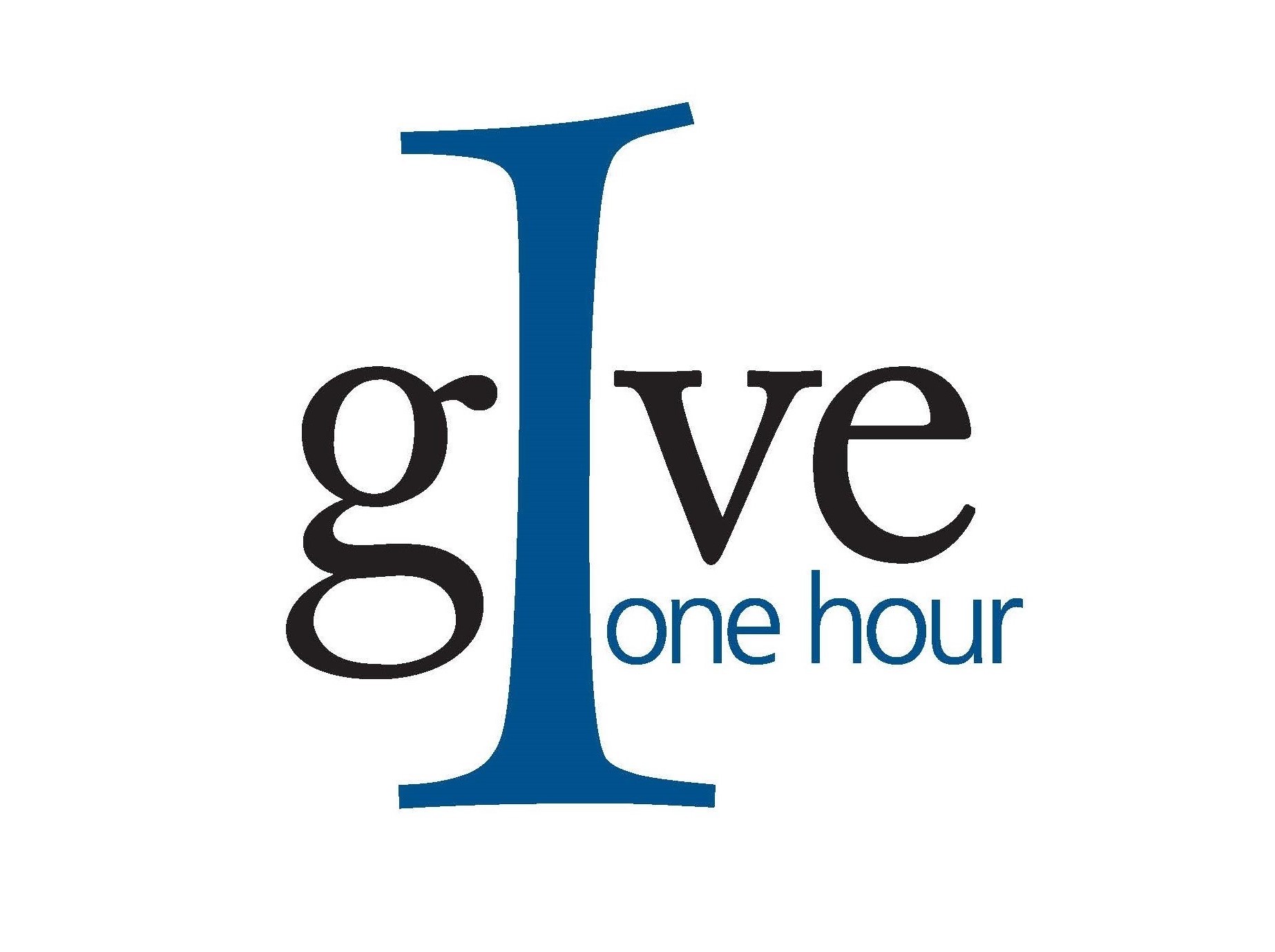 In 2022, over 346 caregivers generously committed more than $188,600 in combined support. Of those caregivers, 83 are members of the "I Give One Hour" club by donating at least one hour of their pay from each paycheck for the year. This unprecedented level of giving demonstrates their high level of commitment to our ministries and community. Many patient care programs and services have benefitted from caregiver giving with the greatest number of gifts going towards the Greatest Need, PAWS – Hospital Therapy Dog Program, No One Dies Alone (NODA), Hospice Care and Women's & Children's funds.
A sincere thank you to our current "I Give One Hour" club members listed below for their generosity, leadership, and dedication.
Carlos Alaniz
Fatima Al-kinani, MSW
Tracey Ash, RN
David C Bahrt, RN
Jenny Baker
Marika Bertolini
Heidi Bray, DNP, ARNP
Peter Brennan
Lauren Bristow
Indietta Brown
Tracy Brown
Courtney Cannelora
Sandy Claxton
Cecily Clemons & John Gallez
Jill Cooper
Toni Crisp, RN, OCN, CMSRN
Linda M. Davis
Elizabeth Findlay
Diane Fitzgerald
Kim Freedman

Molly Garrison, CMA
David Gilbert
Helen Gilchrist
Tayna Goodier
Darin Goss
Diane Hamilton
Julie Heerlyn
Stacey L. Hopkins
Lisa Hudson, RN
Vicki and Keith Huntley
Russell and Caron Igoe
Jennifer and Heath Jackson
Anurag Jindal, MD and Brad Peterson
Dana Lin Johnson
Karen Johnson
Lesley Kinzner
Michael D. Krake
Shanna Leffler, RN
Janet Lewis
Lenna Lizberg, RN
Teresa Lynch
Angela Maki
Rita Mallory
Heidi Davis
Mary Miller
Tim and Lisa Minter
Ryan Moore
Daryl & Kathleen Olson, RRT/CPFT
Teresa M Ortiz, RN, BSN, CCM
Cari Pearson
Stephanie Pelham
Merrit Reed
Sarah Rensel
Angela Rogers
Kimberly Rohr
Gina D. Romero
Brandi Roorda
Suzie Scott
Joelle Solie, BSN-RN
Debra Spencer, RN
Denise Springer
Tammy Stampfli
Rachel Stepner
Cory Tempest
Erika Titus
Sandy Tolentino
Brandy Totman, LPN
Doug Upson
Melanie Walker
Patricia L. Warnick
Anna A. Weeks
Peter Winn, PT
Stacy Winters
Trena Witt
Edna Zeller
Patricia Zorn
Zane Zuchowski, RN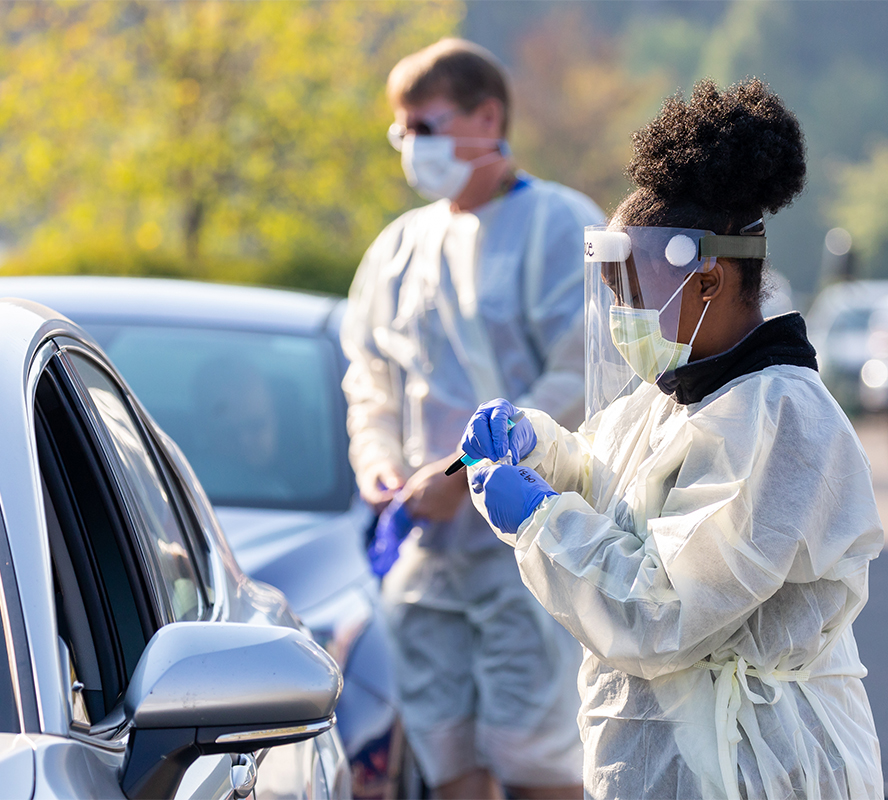 Is there a Providence employee you'd like to thank?
Honor a local health care hero and recognize a caregiver who made a difference for you or your loved one.
A gift of appreciation for the care you or a loved one received is a gift of inspiration—for the doctor, nurse, therapist or staff member who took care of you.
Honor a caregiver with a gift of any size to Providence Southwest Washington Foundation. Caregivers will be notified that a gift was made in their honor and receive special recognition along with your message of gratitude when your gift is received.
To share your story, or a message that we can share with your caregiver, email us at ProvidenceSWFoundation@providence.org.
Providence Way is a garden setting near the main entrance to St. Peter Hospital. It is a healing area lined with bricks and pavers, many of which are personalized with the names of those loved and honored. Patients, families and friends find comfort and solitude here.
Consider honoring a loved one or beloved pet, or memorialize the birth of a baby, marriage or anniversary. Or say thanks to an extraordinary caregiver of Providence.
Bricks and pavers range from $160 to $1,000 and are a symbolic and permanent way to honor someone that means so much to you. Purchases made after July 1, 2022, will be installed in September 2023.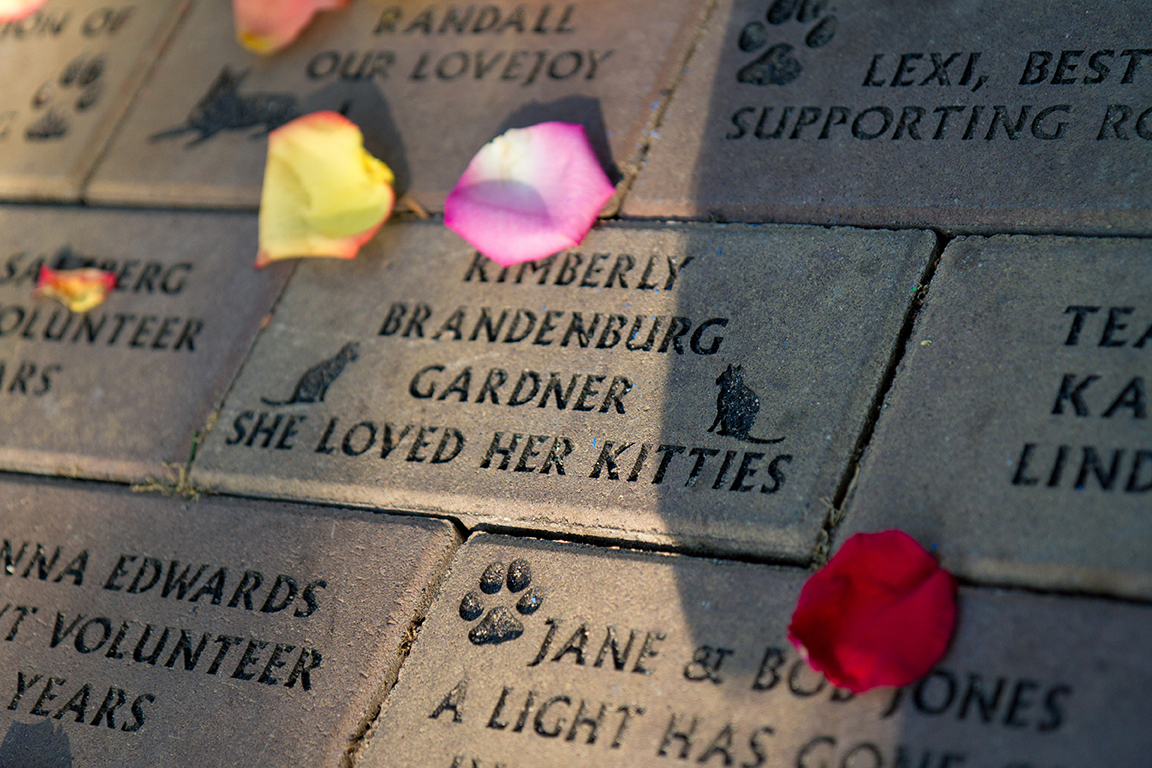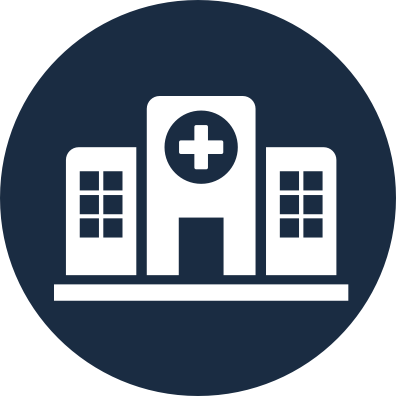 Gifts of Stock & Real Estate
The foundation welcomes gifts of stock and real estate. This is a great way to maximize your donation and receive tax benefits. Please call the foundation at 360-493-7981 to talk about these options, or contact us by email by clicking the button below.
Email to Learn More

about Gifts of Stock & Real Estate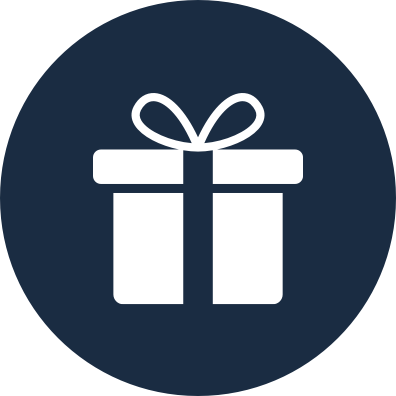 Gifts In Kind
In-kind donations are contributions of goods or services. These unique gifts are always appreciated and help to defray costs of our event fundraisers and programs. Please call the foundation at 360-493-7981 to talk about this type of gift or contact us by email.
Email to Learn More

about Gifts In Kind

Corporate Matching Gifts
Is your company one of the thousands that match philanthropic donations? You may be able to double your impact with a matching gift from your employer. Check with your human resources department to see if your company supports your passions with a match! Please email us if you need help navigating the match process.
Email to Learn More

about Corporate Matching Gifts