Neurology Services
Providence Southwest Washington Foundation
The Neurology Services Fund provides funding in support of comprehensive patient care of the brain, spine, and nerve health. Your support will help us to offer the most advanced treatments available through new technologies, equipment, and patient education.
Give Now
Precision Technology, Compassionate Care
Neurosurgery is a branch of medicine that deals with the surgical treatment of problems of the nervous system, including the brain, spine and peripheral nerves. Our neurosurgeons come from some of the best training programs in the country, such as the Mayo Clinic and the NIH, publish neurosurgical articles in peer-reviewed journals and conduct valuable laboratory research. We are committed to providing the highest quality care close to home.
Our Impact
Neurological disorders affect millions of Americans and their families. Providence continues to invest in neurosciences focused on diagnosing and treating conditions ranging from headaches and seizures to memory loss and Alzheimer's, and injuries to the brain, spine and neuromuscular system.
Innovative Technology and Diagnostics
Technological advancements, such as stereotactic navigation equipment and high-speed CT imaging, offer dramatic improvements in diagnosis and treatment. Your philanthropic support allows Providence to continue to refine and make accessible the highest quality care in our community.
Operating Room Advances
The neurosurgical operating suites at Providence St. Peter Hospital are among the best in the area for spine surgery with real-time neuromonitoring by a neurophysiologist for complex spine cases. Surgical imaging with navigation and electromagnetic tracking system provides integrated, high-resolution visibility and precise placement of spinal instrumentation.
Stroke Center of Excellence
Providence St. Peter Hospital 's Neuroscience Center is certified as a primary stroke center by the nation's top hospital accreditation organization, The Joint Commission, and recognized as a National Quality Leader for ischemic stroke.
Spine Surgery Keeps Darrell On His Feet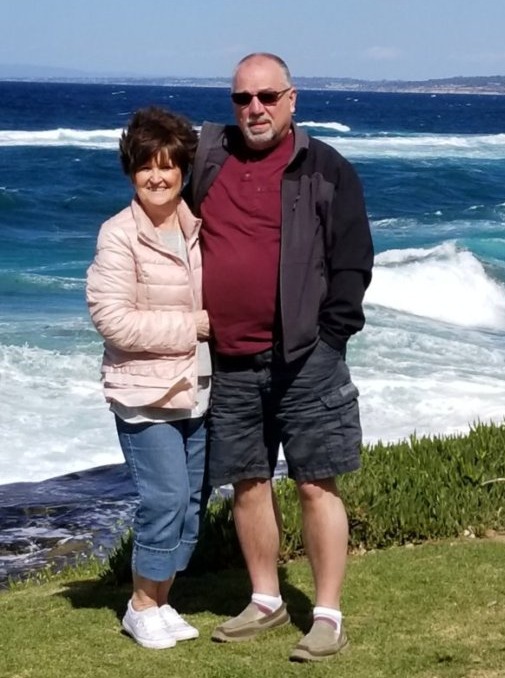 Darrell McGregor has generally always taken his mobility for granted until one day, he couldn't. The active 68-year-old works as a lumberyard manager, plays vigorously with his grandkids and is an avid, lifetime hunter. In fact, it was on a hunting day last fall that Darrell thought he suffered a slight injury. He remembers stepping in a hole and feeling like he jarred his neck. Over the next few days, things took a turn.
"I had trouble walking, and it was getting progressively worse," Darrell says. "At work, I could hardly grab a pencil. It was like my brain was not telling my body what to do."
Darrell's wife Chris made an appointment with their long-time family physician Edward Jansen, M.D., at Providence Medical Group – Hawks Prairie Internal Medicine. They scheduled an appointment that same day, and after ruling out what might have been stroke symptoms, Dr. Jansen ordered a brain/spine MRI to asses other neurological problems.
Chris remembers Dr. Jansen's concern when he called Darrell at work. "He first told Darrell the good news—you have a brain!" Chris jokes. ''And his brain was clear, but there was a problem in his spine. Dr. Jansen recognized that it was serious." They cancelled Darrell's appointment with a neurologist and went directly to a neurosurgeon—Sheila Smitherman, M.D., at Providence Medical Group – Southwest Washington Neurosurgery.
Dr. Smitherman conducted an exam, reviewed Darrell's films and watched him walk. "Darrell's injury was serious," Dr. Smitherman says. "The MRI showed severe spinal compression that could only be relieved by surgery, and delaying would have caused permanent loss of mobility. Surgery is always a hard decision, but Darrell's other choice was quadriplegia."
Read More