Excellence of Care
At Providence Hospice and Home Care Snohomish County
Gifts to the Excellence of Care Fund allow us to do what we do best: provide a high standard of service and care to our community.
Give Now
Help Us Remain Responsive
Support to this fund allows us to offer a comprehensive range of services that include those that are undercompensated or uncompensated such as the chaplaincy program, volunteer program, and our pediatric bereavement programs.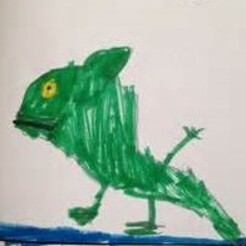 So there's this thing called grief. You've probably heard of it. You probably wish you hadn't heard of it. It is scary and unfamiliar. It comes when we least expect it and leaves us in the dark. Things are not as they used to be, or should be, and we find it difficult to go about our normal routine knowing grief is lurking.
Several years ago, I invited a young client to draw their grief experience however was appropriate to them at the time. This child drew a monster. More specifically, a hairy green grief monster. This monster represented all the feelings, emotions, thoughts, and questions they had related to their loss. This monster represented anger, sadness, fear. This monster kept them awake at night. This grief monster made them scream and cry and hide in the house and lash out at people. All they wanted was for him to go away, so they tucked him away in the corner of their mind and tried their best to avoid him.
Read More