Erin Metcalf was a happy, healthy and vibrant child, fully engaged with life. She played softball and basketball, loved to ski, played the French horn, and sang in choir. Erin was crazy about country music (especially Garth Brooks!), excelled in math, and loved helping others. She had a big heart, made lasting friendships and would "mother' all the younger kids she went to school with, making sure everyone was taken care of.
At the age of 15, as Erin was beginning her freshman year of high school, she was diagnosed with a rare form of liver cancer. When Erin was diagnosed her world was turned upside-down, but she kept her spirits high as she went through chemotherapy, a liver transplant, and multiple surgeries. Because her illness was so serious, she had the opportunity to have a Make-A-Wish trip. Erin indicated that she would like to go to spring training and meet the Mariners, the professional baseball team in Erin's home of Seattle, WA. On her Make-A-Wish trip in Peoria, AZ, Erin met Karen and Jamie Moyer. At that time, Jamie Moyer played for the Seattle Mariners. Erin threw out the first pitch at a spring training game during this trip and we spent a wonderful evening with Jamie and his wife having a delicious dinner in a private dining room. Karen and Jamie were so gracious and treated us like old friends. At the end of the evening, they asked if they could stay in touch with us.
During the 2 ½ years of Erin's illness, Karen and Jamie remained a huge part of Erin's life, calling her frequently, visiting her in the hospital, and offering us tickets to Mariners' games whenever possible. When it became apparent that Erin would not survive her disease, Erin indicated to us that she would like to be remembered by helping other children. Erin died on June 16, 2000 at the age of 17 with all of her family gathered around her bedside.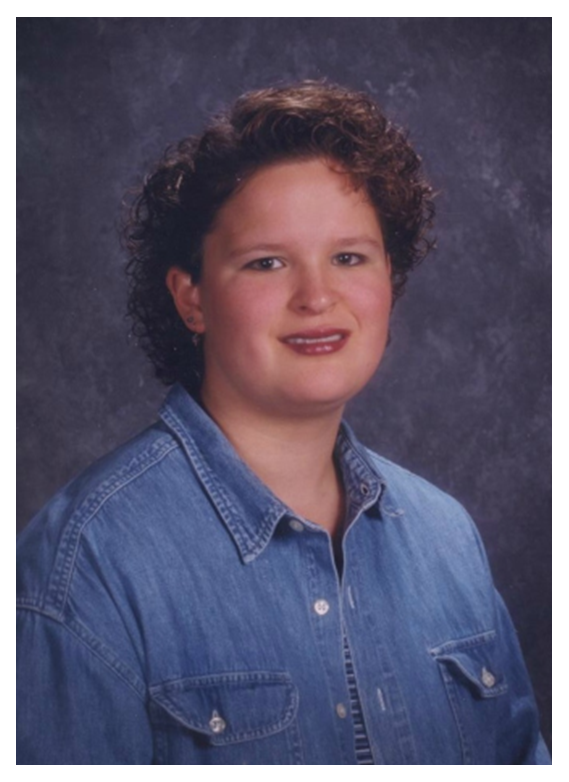 She taught us about appreciating life, developing our faith, and accepting death. Both Karen and Jamie attended Erin's funeral and the day after her funeral, Jamie pitched in Erin's honor by putting her initials on the pitcher's mound and wearing her initials on his shoes.
Shortly after Erin's death, Karen and Jamie started The Moyer Foundation and contacted us about starting a grief camp in Erin's memory. We were thrilled to have Erin's memory kept alive through Camp Erin as a way to honor her wish of helping other children.
The first Camp Erin was held in Snohomish County, WA in September 2002 and was run by the staff and volunteers at Providence Hospice and Home Care of Snohomish County where Erin had been a patient in their Carousel program. There are now 48 camps located throughout the US and Canada keeping Erin's memory and legacy alive.
Erin believed that no matter how difficult life with cancer was, it was filled with infinite goodness and reasons to be grateful. During her illness, she had a heightened sense of beauty and clarity and was open to the ways that God let her know that He was with her. There were many miraculous and mystical events that transpired during Erin's journey, but the two that stand out and remain symbols of Erin's spirit to us are the stories of the great blue heron and the shooting star.
The story of the blue heron begins many years ago when we spotted one caught in barbed wire along the side of the road on Whidbey Island. As we'd just recently moved from Pennsylvania, we'd never seen one before, and the image of the huge, beautiful bird so helpless and vulnerable left a lasting impression on us (we were able to free it with the help of an animal shelter). From that day on, we were always on the look out for blue herons and, unfortunately, our sightings were few and far between. It wasn't until Erin began her treatment that they started making regular visits. Erin would look for a heron as she crossed the 520 bridge to go to Children's Hospital, and we can't remember a time that she did not see one. In fact, it got to the point that she could rely on seeing one in the same spot, perched on top of a log, each time she passed. On the day of Erin's death, she and my mother were being transported across 520 to Children's Hospital by ambulance. Erin was unable to look out of the window herself and asked my mom to look for her heron for her, and sure enough it was there. That night, after Erin had passed, she immediately let us know that she was okay, and that she was free. As we drove home from the hospital at two o'clock in the morning, a huge heron was standing along the side of the freeway, so close that you could have reached out and touched it.
The story of the shooting star begins the night before Erin's liver transplant. While we were on a jet to UCLA, Erin looked out the window and saw the biggest, brightest shooting star she'd ever seen. She was the only one that saw it and she took it as a sign that she would be able to get a new liver and make it through the transplant just fine. Just before her transplant she met with the doctor that had been caring for her at UCLA and told her about the shooting star that she'd seen and her belief that everything would be okay. Her doctor looked at her incredulously and told her that she was just about to tell her the same story. She too had seen the biggest, brightest shooting star at about the same time and had thought to herself that it was Erin's star and that it meant that the transplant would go well. The transplant did go well, and the following January, for Erin's 16th birthday, her doctor registered a star in her name.
Then, during the November following Erin's death, we took Erin's ashes to Hawaii as she'd requested and spread them in the water near a bluff that she'd found particularly special. The night before we left, we revisited the bluff to say goodbye and were presented with four brilliant shooting stars, one for each of us. Yes, it is just like Erin to send us a little reminder: there is beauty and infinite goodness around you and always a reason to be grateful.