The Mount Fund - Greatest Need
Providence Mount St. Vincent Foundation
Your gifts help make The Mount a model of compassionate, purpose-filled and intergenerational living for those who call The Mount home. Additionally, for those who are here short-term for rehabilitation prior to returning home, their healing is advanced through this vibrant community living.
Give Now
Living with Purpose
The Providence Mount St. Vincent Foundation provides financial support and spiritually enriching experiences to the older adults and vulnerable residents who call The Mount their home. By making a gift today, you will help us to continue to enable residents to live their lives with joy, dignity, purpose and the peace of mind of knowing they'll have a safe and vibrant place to live for the rest of their days.
Leading a life of purpose is highly meaningful and so important among the residents at The Mount. Having purpose and things to look forward to provides a reason for being, improves physical and mental health, and builds community.
Our Impact
Your gift allows us to remain responsive to the ever changing needs of our community. Thank you for choosing to make a meaningful impact here at the Mount.
Charity Care
Right at the heart of what the Sisters' mission, The Mount promises that once a resident is at The Mount, they will never be asked to leave for lack of ability to pay. This is their home, and we will make sure that they are able to remain here for the remainder of their days.
Building Renovations
In the past few years, we have been able to update our Assisted Living Lounge, Beauty Shop and 5th Floor Bistro area, among others, to thanks to generous donors. Updating these spaces helps to make The Mount even more homelike for the residents who live here.
Staff Appreciation
Throughout the year, the Foundation is able to make special things happen for caregivers thanks to generous donations from our donors. These caregivers work tirelessly to help residents and it is our honor to be able to give back to them.
Wonderful Life
So much of what makes The Mount so vibrant and life-enriching –outings, spiritual care, Art & Soul programming-- is made possible through generous contributions from our donors.
Intergenerational Programming
By providing the funds needed to make our Intergenerational program work, you are helping us create an environment where those at the end of their long lives experience as much joy as those who are beginning their lives. And more importantly, the two generations are experiencing this joy together in one building.
Capital Improvements
With The Mount being built in 1924, we are continuing to fund needed capital improvements as they come up, such as the chapel renovation, Assisted Living apartment updates and security/technology system improvements.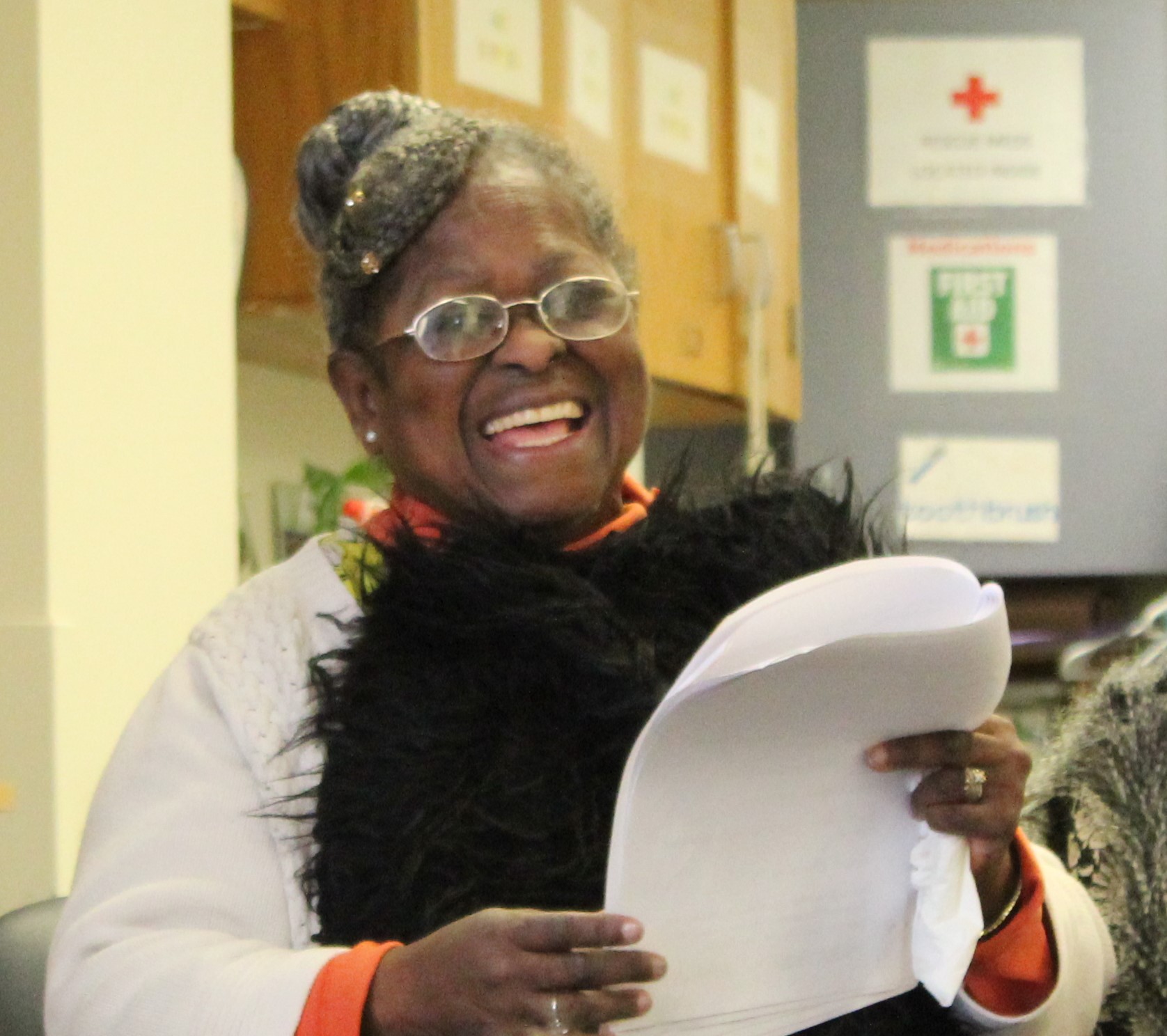 Each resident has an extraordinary story. Naomi Richardson's began at The Mount many years ago, as a young woman in her 20's. A caregiver at The Mount helped Naomi enter nursing school and after graduating, she stayed on to work. Years later, when her husband Curtis needed care, he moved into The Mount and she soon followed. Naomi spent her life caring for others, including her husband in his final years. When Curtis passed away in 2017, Naomi quickly found new outlets for her caring energy.

Read More