Help Mount Residents Enjoy Gift Shop with Independence and Ease
When you wake up in the morning what is the first thing you do? Read the paper? Get a cup of coffee? Chat with your family? The gift shop at Providence Mount St. Vincent is where this happens for residents on a daily basis. It is a gathering place, full of love and community, yet it is in need of some help.
The refrigerator that held cold food for sale is out of commission and was loud and disruptive to anyone in the gift shop. In addition to no longer functioning properly, the noise made it challenging for residents to have conversation and hear the people they were visiting with — a key reason for spending time there.

Lynne Vertner, who works in the gift shop, further explains "The gift shop is a gathering place for residents. They host their families here when they come to visit and build friendships with other residents and staff who gather here every day."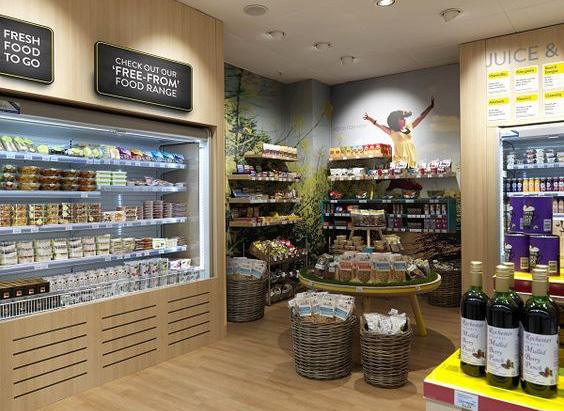 Temporary, small refrigerators have been placed in the gift shop, yet they aren't accessible for residents to easily reach items, and have very limited capacity. Further challenging accessibility, the tables and chairs take up too much space — making it particularly difficult for those residents utilizing wheelchairs to navigate.
This is where we need your help. The cost for updating the gift shop is approximately $40,000 and will include new refrigerated and quiet open display cold cases. Additionally, new table and chair groupings will ease resident independence in moving about and freely choosing comfortable seating.
Replacing these items will make it easier for residents to select and access food items, visit without noise disruption, and enjoy their very important cup of coffee! Because as many residents say, "The gift shop is just a really good place to hang out!" Please help us to make the gift shop as functional and enjoyable as possible and make a gift today to update and improve this special gathering place.