Art Class Brings Back Joy
Sylvia Dongieux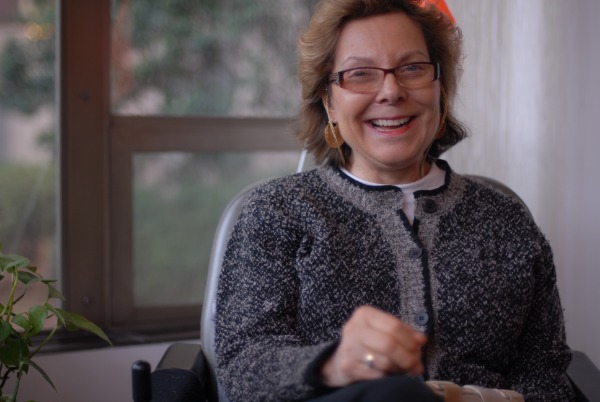 Ten years ago, at the age of 52, Sylvia Dongieux suffered a stroke. Prior to this Sylvia owned a consulting company and travelled all over the country for her work. She led an independent, busy and productive life. That all changed in an instant, though, and Sylvia suddenly needed highly skilled and professional care on a daily basis.
She was young and nervous about finding a living environment that would continue to fulfill her and give her the purpose she felt before her stroke. She found that, and so much more at The Mount, in part because of the wonderful art program offered here.
In college Sylvia took art classes and, "Glory be, I came to a place that has an excellent art program." Each week, a professional art instructor comes to The Mount and teaches class for residents and children in the Intergenerational Learning Center.
These classes not only give the residents and children a creative outlet but also recognition and a sense of pride in what they can do. Sylvia puts it best by saying, "My art class brings back joy and acknowledgement in to my life."

Your continued support has helped create an enriching life and home for residents like Sylvia. Not only do they receive the best medical care and therapies from our highly skilled staff, they are treated with kindness, compassion and great respect. And activities like the art class help foster engagement and many ways to thrive throughout The Mount community.