Charitable Support for Residents
Providence Marianwood Foundation
This fund provides a safety net for residents and patients who have depleted their financial resources. Help us make sure no one is denied care for their inability to pay.
Give Now
A Safe Place to Call Home
About 60 percent of our residents at Providence Marianwood receive assistance for their care through Medicare/Medicaid and many others run out of funds during their stay with us. Marianwood Foundation supports about 50 percent of the care costs for our residents annually—giving them a safe place to call home and freeing them from worrying about finding new care facilities when their financial needs change. Thanks to generous donors, no one is turned away from Marianwood because of their inability to pay.
Agni Bhatt is thankful for the care her mother receives at Providence Marianwood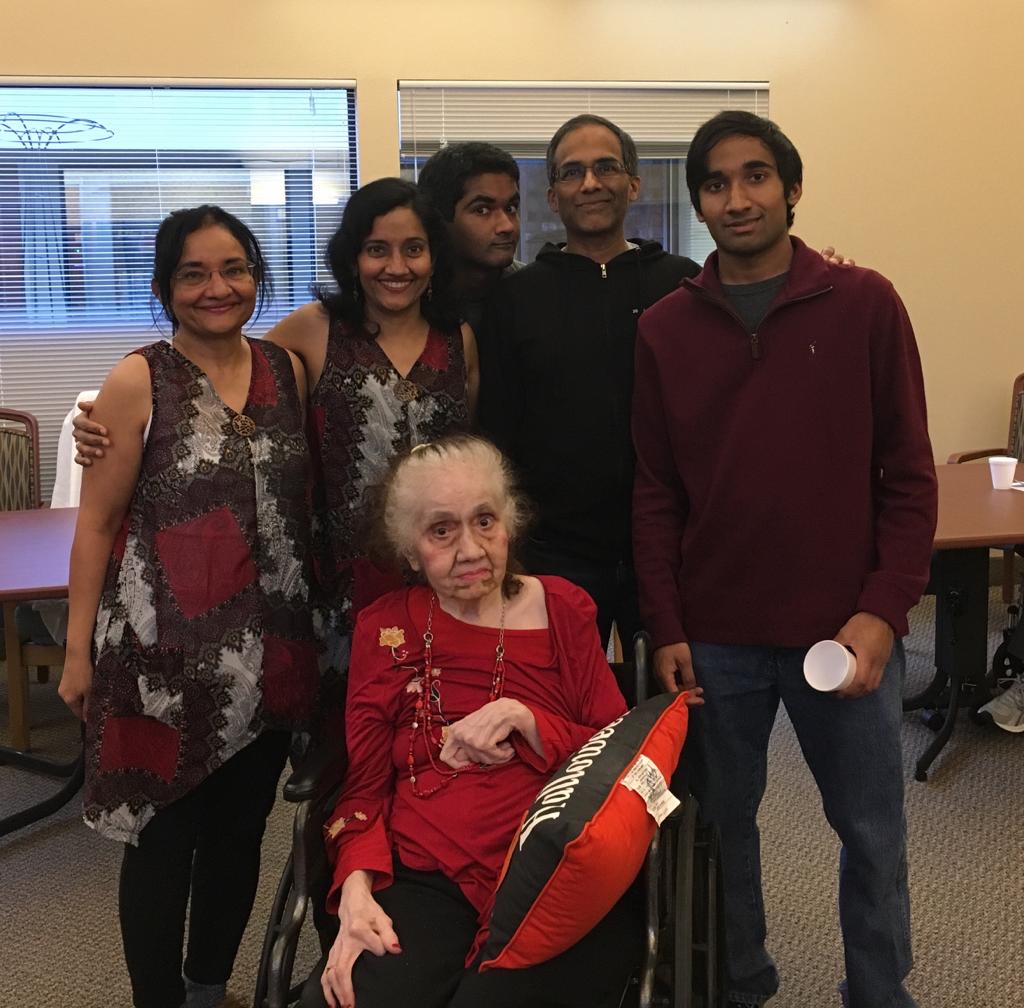 About six years ago my mom started falling and I couldn't continue to care for her at my home. I found an adult family home in Sammamish and she lived there for a couple of years. She began falling more often and eventually experienced a more serious fall and fractured her hip. Our family later learned she has dementia and had suffered a mild stroke that caused her left side to weaken which contributed to the falls. Following a short stay at Swedish, my Mother was admitted to Marianwood for rehab for two weeks.
Once my Mother had recovered, I was informed that the adult family home she had been living would not take her back. Since we could no longer care for her at home, we began the overwhelming search that so many families face to find a new home for their loved ones. I contacted several adult care facilities in the area, but they were either too far away or unaffordable and would not accept Medicaid.
Thankfully, a space opened up for my mom on the long term care unit at Marianwood. For the last four years my mother has found a home and her new "family" at Marianwood. This has become like a second home for our entire family as we come to visit her often. I feel welcome when I visit with my Mom and am so glad about the care she is receiving.
Learn More