A Purpose to Shine
Margot has found a permanent home at Providence Marianwood, where the caregivers make her feel valued and important and where she is an advocate for her fellow residents.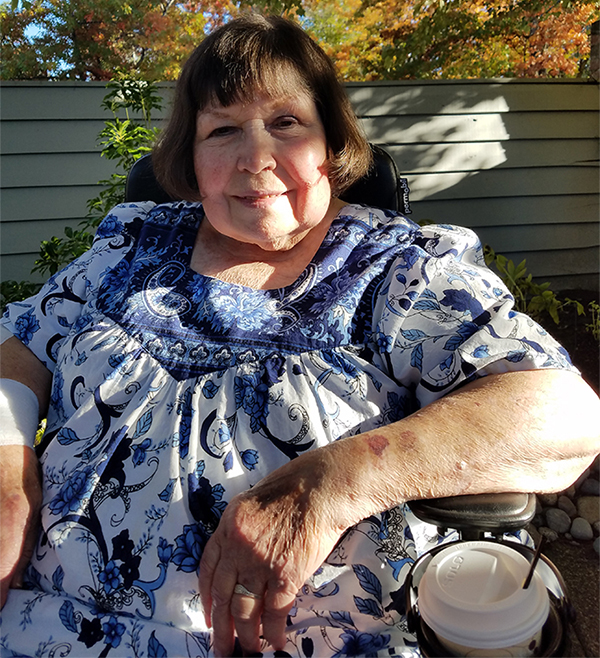 Margot first came to Marianwood as an outpatient for physical therapy following spinal cord surgery. In 2015, Margot was diagnosed with Rheumatoid arthritis while still living at home. She had the support of friends and neighbors but her condition quickly got worse. Margot began falling and was unable to take care of herself. Cooking and bathing became a challenge and she did not want to be a burden on others. She felt it was time to make a move to a place where she could receive full time skilled nursing care.
Today, Margot has found a permanent home at Marianwood. "The caregivers make me feel important. They approach me. Marianwood has given me a purpose to shine and be there for others." Margot has also become an advocate for many of the other residents. She runs the resident council of ten members and is a strong voice to ensure resident rights are delivered and co-leads resident group activities like bingo and exercise therapy.
The number of older adults, like Margot, who come to Marianwood in need of care has only increased in recent years. Thanks to generous donors like you, Providence Marianwood is able to provide much needed funds to support charitable care and a wonderful life for our aging residents and patients, many of whom have outlived their financial resources.