K-LIFE Pooled Income Fund
At Kadlec Foundation
Earn 6% for life. K-LIFE is a charitable giving opportunity that pays you income for life.
Learn More
The Gift That Gives Back
If you are considering a gift to Kadlec, consider a gift to K-LIFE to take advantage of tax laws intended to encourage and reward philanthropy, and supplement your income for the rest of your life.
How does K-LIFE work?
Kadlec Foundation sells all appreciated assets contributed to K-LIFE, adds the proceeds to other cash contributions, and invests the funds in a medical building leased to Kadlec. Rental income is distributed to donors at an annual amount of 6.1% or more of the initial gift, over one or two lives. Kadlec's share goes to fund important capital projects.
Who can participate, and how?
Individuals and couples age 60 years and older can participate with a minimum contribution of $10,000.
Three ways to give:
Cash. The most common asset for charitable giving, it is the simplest, most straightforward and immediate way to participate.
Appreciated Securities. A donor can claim a charitable income tax deduction equal to the full fair market value of appreciated securities held for more than 12 months.
Marketable Real Estate. In some cases, property may be donated to K-LIFE, and the donor receives a charitable income tax deduction for the fair market value of the property.
How K-LIFE benefits contributors:
Receive lifetime income at an increasing rate, starting at 6.1%
Avoid capital gains tax on the sale of appreciated securities and property and possibly reduce estate tax
Receive a substantial income tax deduction
Leave a legacy to better the lives of others
For more information, see our one-page-donor-benefit-summary.pdf (kadlec.org)
For more information on upcoming K-LIFE presentations or to request a personalized illustration, call 509-942-2661.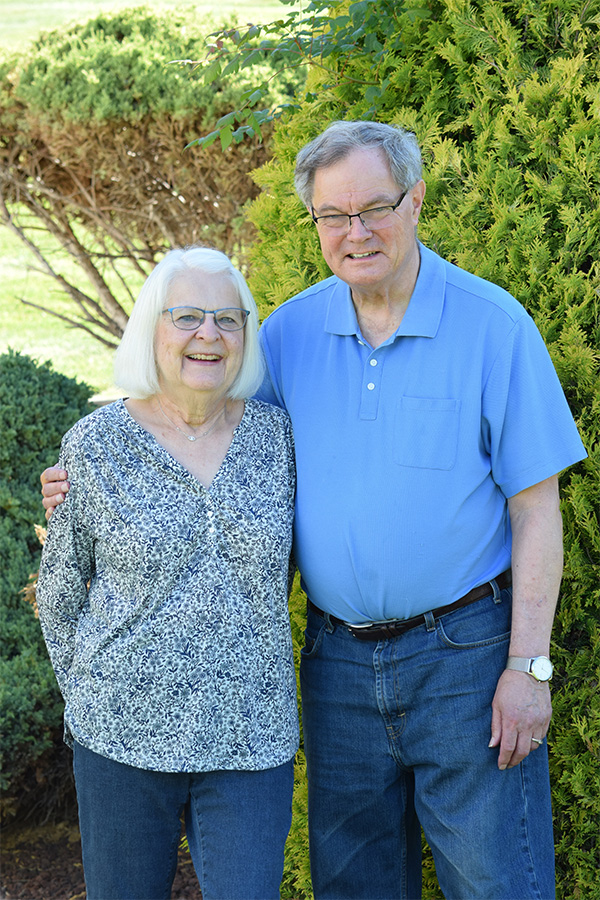 Ronald and Laurelyn Nesse have been residents of the Tri-cities on and off for nearly 40 years. Battelle brought them to the region, but the community is why they stayed.
Ron and Lynn, as they prefer to be called, believe it is important to give back to the community that has given them so much. And more importantly, giving to health care has become one of their top priorities now that they are in their retirement years. "The expansion of Kadlec Regional Medical Center over the past few years has been really impressive" remarked Ron, "Kadlec has a great reputation today, which allows them to continue to attract really good health care professionals. It is important to us to give locally and while we are alive to see the funds go to good use".
Ron and Lynn joined the Kadlec Foundation's K-LIFE program in 2017 by making their first gift to support the area of greatest need, allowing the Foundation's Board of Directors to determine how to best use those funds. Since then, Ron and Lynn have made two additional K-LIFE investments to support Kadlec.
Kadlec's K-LIFE program is recognized by the IRS as a way for donors to fund important capital improvements, programs and services at Kadlec while paying donors back annually at an increasing rate, currently at 6.2%. When Ron and Lynn learned that they could not only help Kadlec Foundation fund the ongoing needs at Kadlec, but also receive a financial return on their philanthropic gift, the decision was easy.
"Giving through Kadlec's K-LIFE program has been a positive experience, we receive payments quarterly and all of the paperwork necessary to file with our taxes each year. The process has been seamless for us and we enjoy the additional benefit of knowing Kadlec has the resources to respond immediately as critical needs for funds arise. It's a win-win philanthropic relationship."