NICU & Pediatrics
At Kadlec Regional Medical Center
Kadlec Foundation continues to support vital care for our tiniest patients and their families through expanded units and advanced equipment.
Give Now
The Gift of Helping Our Tiniest Patients
Generous Foundation donors have played an important role in the growth of infant and pediatric care at Kadlec in the last 10 years. The care of sick children took a big step forward with the opening of the Don and Lori Watts Pediatric Center. Kadlec's expanded Neonatal Intensive Care Unit is five times larger, increasing the number of bassinets to 27 and providing families private rooms. Both projects were made possible by funds donated to Kadlec Foundation.
With the expansion of the NICU and pediatric centers, more and more families are able to get the specialized care their children need close to home.
Kadlec Foundation continues to actively support this vital care for our most vulnerable patients and their families. We have provided funding for equipment, specialized car seats and toys and electronics for education and distraction. We've also funded a program to educate parents and prevent shaken baby syndrome. Additionally, Kadlec Foundation continues to support our Courageous Kids program, which recognizes pediatric patients for their courageous behavior while hospitalized.
Foundation donors have provided the funds to help with the big things and the little things. It all makes a difference in creating the kind of care for these children and families that we as a community value.
Changing Lives of Local Families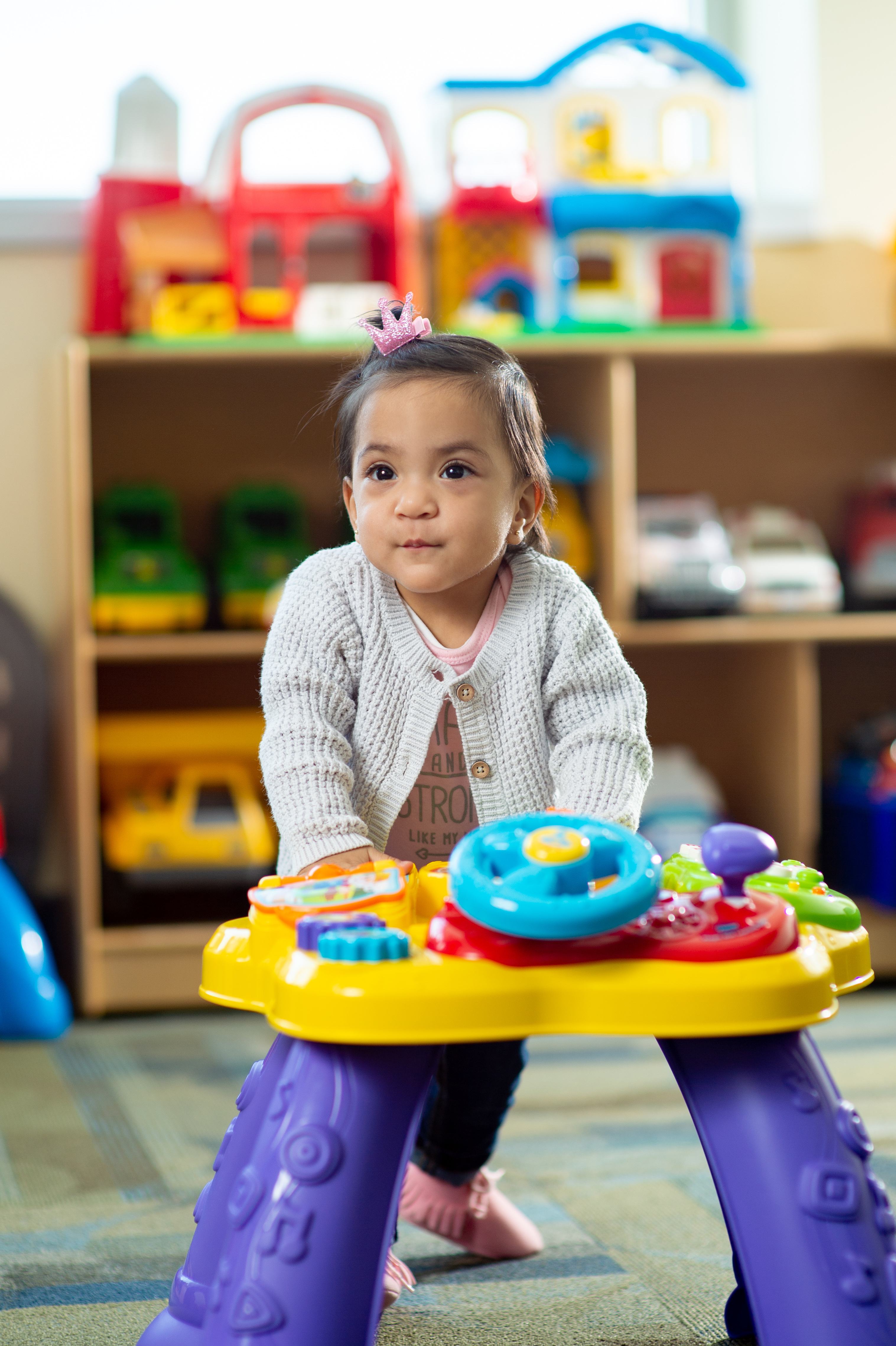 "We have much love and gratitude for the entire NICU"

Evelynn Grace Elizondo weighed just 1.6 pounds when she was born at Kadlec at 26 weeks gestation. During her first 3 ½ minutes of life, she received CPR. The lifesaving interventions continued for tiny Evelynn as she spent the next 99 days in Kadlec's level III Neonatal Intensive Care Unit (NICU) surrounded by specialized equipment and a highly trained staff.
Foundation donors played a role in Evelynn's recovery. Foundation grants funded a Transcutaneous Monitoring system, which analyzed her blood gases and allowed immediate intervention as needed. She used the donor-funded mamaRoo® system, an infant seat that mimics motions parents make when soothing their babies. When released, Evelynn received a SleepSack, provided through Foundation funding, which cuts down on the risk of SIDS for fragile newborns.
Evelynn, now 13 months old, nearly 17 pounds and 28 inches long, is meeting every milestone.
Your Generosity Provided NICU And Pediatric Grants
Transcutaneous blood oxygen monitoring system
Freddy Frog preemie positioners
mamaRoo® natural motion seat
Milk warmers
SleepSacks to help prevent SIDS
Toys for hospitalized kids during holidays and birthdays
Holiday Party for oncology and IV therapy patients
Give Now