Community Health
At Kadlec Regional Medical Center
Community Health programs provide preventative and proactive support through Healthy Ages, CATCH for kids and the Kadlec Neurological Resource Center.
Give Now
The Gift of Hope and Health
Kadlec delivers comprehensive services that elevate community health through preventative care strategies. We rely on donor support to ensure that access to programs continue to keep our community members educated, healthy and out of the hospital.
Our Impact
Community Health is comprised of a variety of programs that provide hope and health to our community members of all ages.
Healthy Ages
Healthy Ages is for individuals age 50+ and offers monthly educational presentations on a variety of health care topics, end-of-life planning seminars, Medicare education and advocacy, Mall Walkers and Vials of Life programs and assistance in locating community resources.
Suicide Awareness and Prevention
Presentations are held regularly in an effort to decrease the incidence of suicide in our community. As we strive to broaden the conversation about suicide, we are focusing on mental health as well by providing Mental Health First Aid and Signs of Suicide presentations.
Kadlec Neurological Resource Center
Kadlec Neurological Resource Center provides compassion, education and support to those affected by neurological disorder and their caregivers, so they don't have to face the challenges of a neurological disorder alone.
CATCH
Healthy habits that start at a young age lead to lifelong health and wellness. The CATCH program educates elementary age students on proper nutrition, exercise and how their bodies work.
Changing Lives of Those Struggling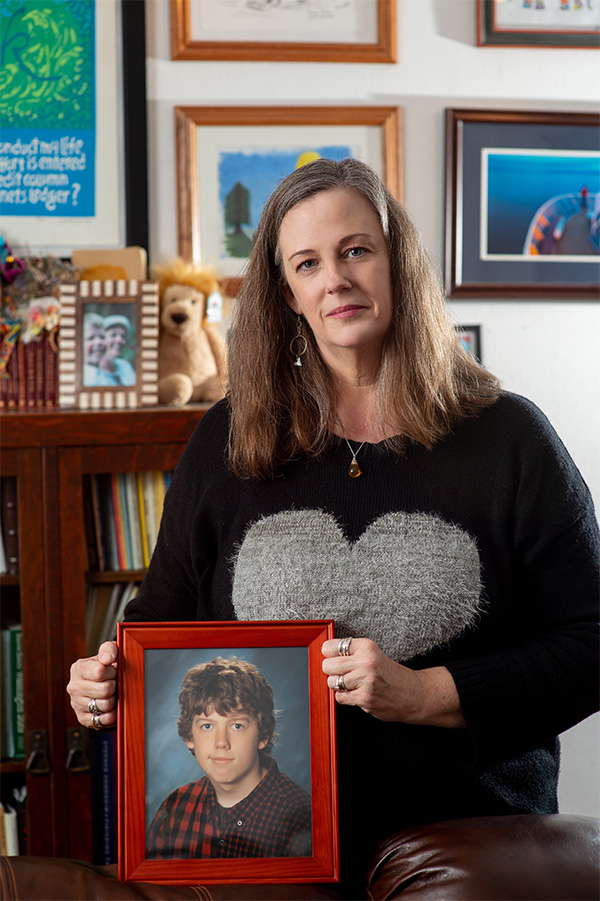 "If it happened in my family, it can happen in yours."
In 2015, Kimberly Starr lost her 16-year-old son to suicide. "We knew about his anxiety, but not of the extent of its hold on him. We were completely in the dark regarding his depression. We thought his seriousness and reserve were personality changes in response to puberty and his maturation," she said. "I was educated about the signs of suicide, but I still didn't see them in him."
Since her son's death, Kimberly has become determined to tell Tom's story, to help educate people about mental illness and suicide. Among her efforts is an ongoing partnership with Kadlec Neurological Resource Center to offer a Foundation-funded Community Health program focused on suicide awareness and prevention.
"We are changing lives through this training," she said. "We are teaching people to recognize the signs and that it is okay to talk about mental illness and suicide."
Your Support Impacts Our Community
Kadlec Healthy Ages for age 50+
Kadlec Academy for elementary children
Northwest Autism Conference
Caregiver Conference
Suicide Awareness & Prevention
Youth and Adult Mental Health First Aid training