Celebration of Philanthropy
Kadlec Foundation
The Celebration of Philanthropy is an annual event in which Kadlec Foundation donors come together to recognize the incredible accomplishments of our organization and celebrate our valued supporters. As our partners in promoting health & prosperity, the 2021 Celebration of Philanthropy is a virtual Town Hall event.
Give Now
Kadlec Foundation Virtual Town Hall: A Look Back & A Look Ahead
Thank you to all who attended our 2021 Virtual Town Hall!
While we missed seeing you in person during Celebration of Philanthropy, it was still wonderful to connect and share the exciting things happening at Kadlec and the Kadlec Foundation.
As mentioned during the Town Hall, it is only because of you and your donations that we are able to support nursing students like Mikaela, provide important programs like our K9 security team of Phil and Colonel, and ensure our frontline caregivers have the resources they need to face each new challenge as they arise. It is because of you that we are able to provide lifesaving screenings for patients in financial need, keep kids and families healthy, and make sure that no one faces the challenges of an illness or disease alone. Your financial support is inspiring and means so much to the 3,800 Kadlec caregivers dedicated to the Kadlec mission of safe, compassionate care. Thank you!
We are hopeful for 2022 to host our Celebration of Philanthropy in person, but please be in the lookout for more information.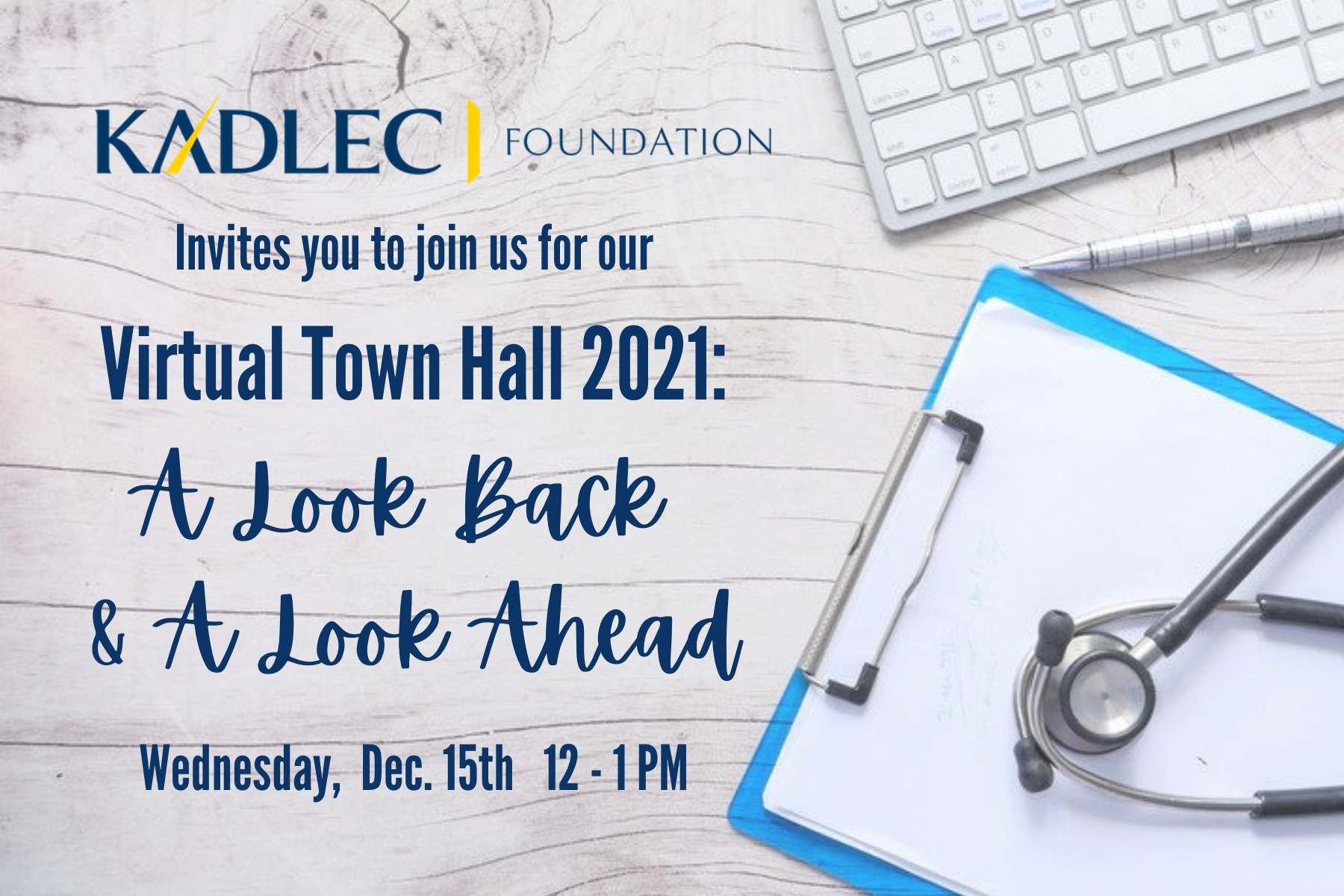 Thank You to Our Wonderful Sponsors
The success of this event would not be possible without your support and commitment. Become a sponsor and help elevate community health. For more information, email us or call 509-942-2661.