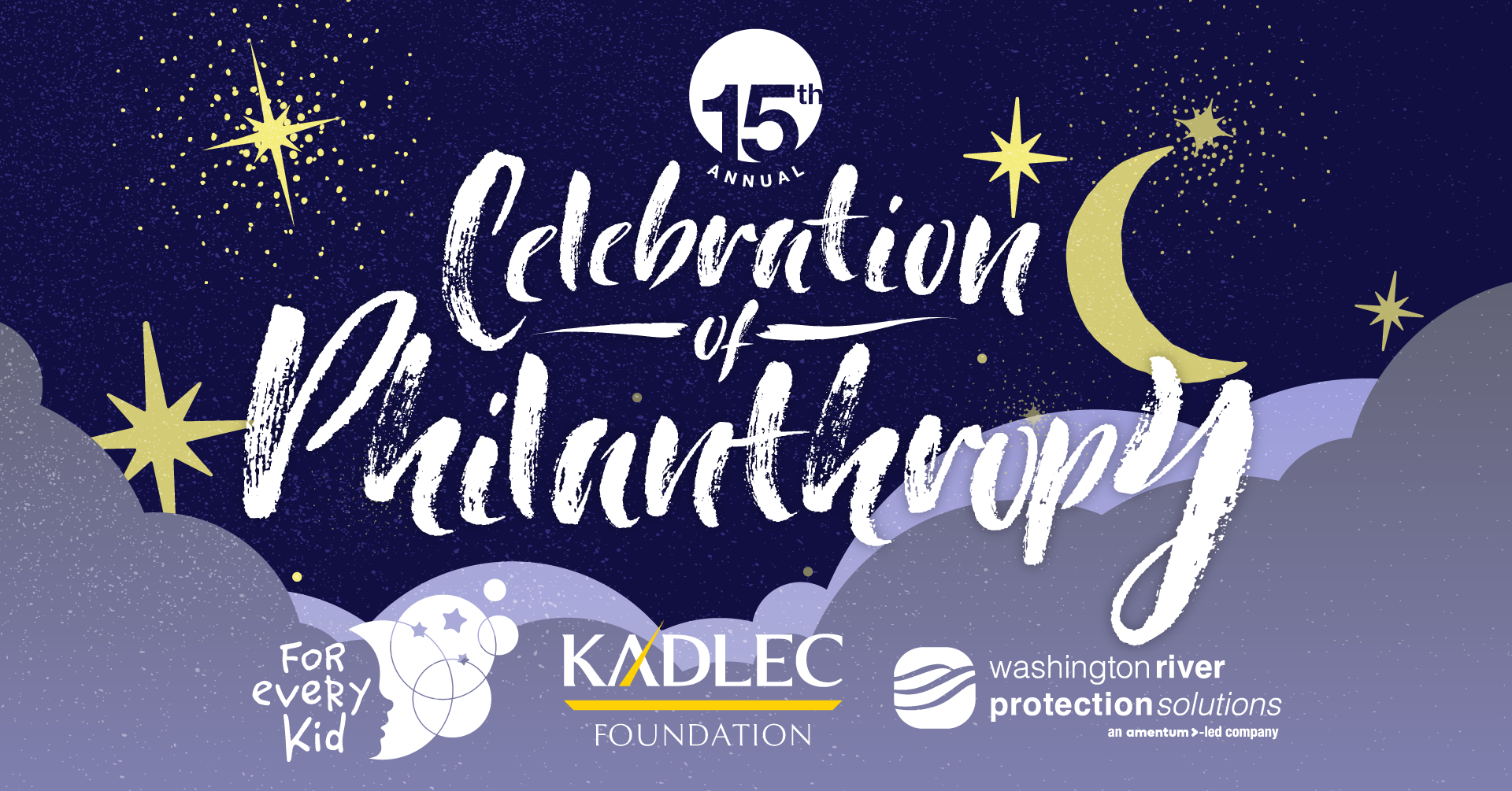 Friday, April 14 | 6 p.m.
Kadlec Regional Medical Center Greenbelt/Goethals Drive

This year's event supports critical programs for the heart of our community...our kids! Join us in kicking off our "For Every Kid" campaign in 2023. Investing in our "Kadlec Kids" will create a brighter future for us all.
Cocktail Attire. Tables of 8 are available for $1000 and include dinner, drinks, an amazing program and great entertainment by Seattle's Wild Rumours band. Individual tickets are also available.
For more information or to reserve your spot, contact Elizabeth McLaughlin, director, at 509.308.3439 or elizabeth.mclaughlin@kadlec.org.