The Gift of Early Diagnosis
The statistics are hard to ignore. One in eight women will get breast cancer in her lifetime and about 85% of those women will have had zero history of breast cancer in their family. In our region, breast cancer continues to be the most frequently diagnosed cancer. Because of this, I have seen many women come through my office as a part of Kadlec's Diagnostic Radiology team.
A mammogram remains one of the first lines of defense in identifying breast cancer and finding this cancer early can make a lifesaving difference.
One of my patients, Leigh*, was about 60 when we first met. She had short silver hair and had a friend with her for her appointment at our women's imaging center. I remember she had some type of embroidered handbag. It had strength and style. So did Leigh.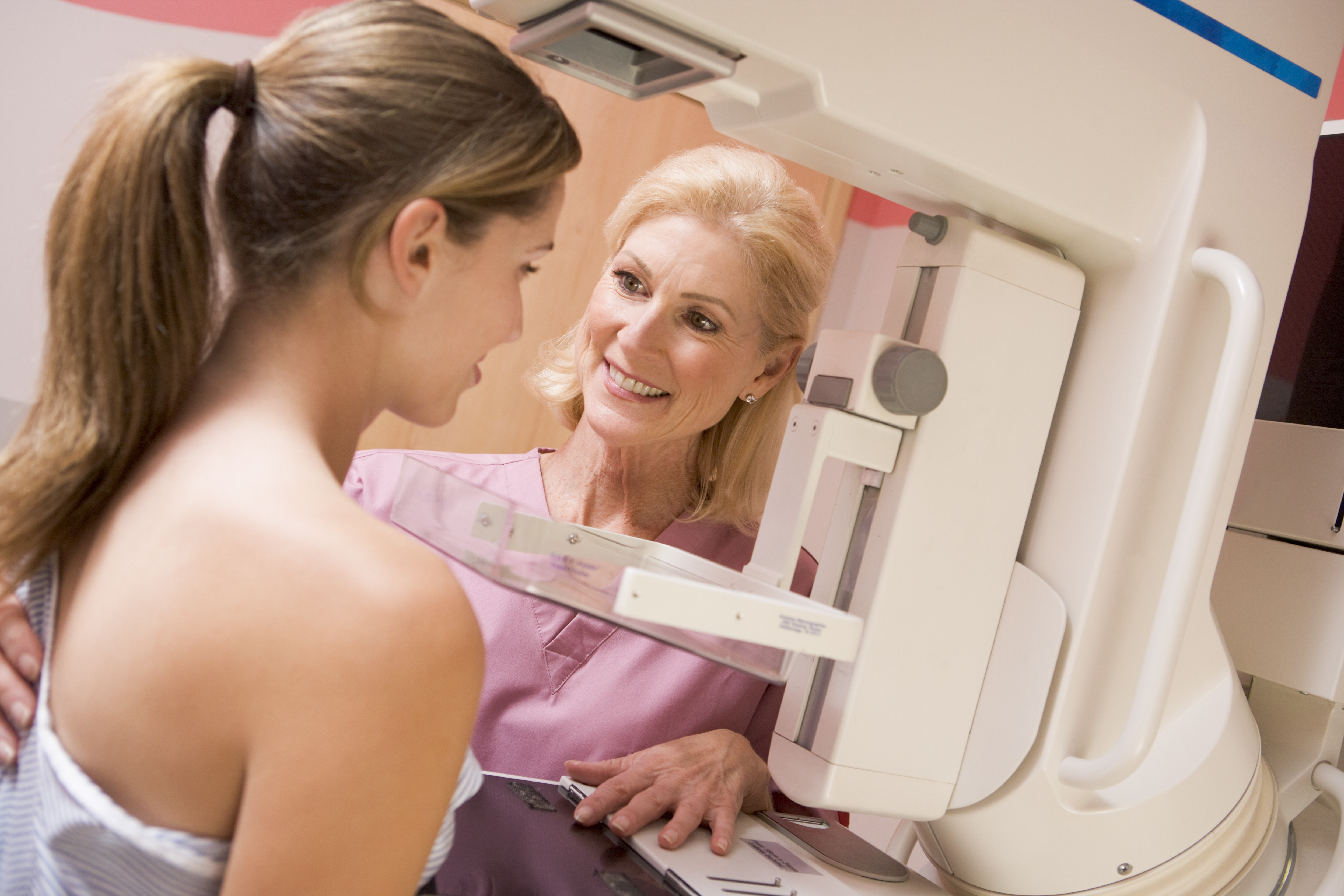 She hadn't had a mammogram in the past few years and was worried because she now felt something. I was worried too. The imaging didn't look good. I saw a mass of almost 3cm and lymph nodes. It wasn't a cyst. It was almost certainly a cancer.

Luckily our technologists are among the best people living. They made a biopsy appointment for her when one didn't exist and I saw Leigh again the next day. The biopsies went well and Leigh was happy that her procedure had gone so quickly and smoothly. I was still worried though – when I saw her MRI later that week, I saw a lot of disease.
A few months ago, however, I saw a set of diagnostic images and recognized her name. She was in full remission and had no known disease elsewhere. When I heard this I was unbearably happy. The best evidence, at least now, is that she has a really great chance of doing really well. The cancer might even be beaten!
Every day we gather similar stories of joy and hope as early detection gives women a better fighting chance at survival.
Mammograms are the best way to detect breast cancer at its earliest, most treatable phase. This is test that can detect breast cancer up to two years before a tumor can be felt by you or your doctor. Because of your support for Kadlec Foundation's Mammogram Assistance Fund, we are able to offer these life-saving mammograms to women in financial need with a year-round program – continually saving lives each and every day.
But unfortunately, not all stories are as straight forward or as hopeful.
When I met Carmina*, we spoke through a translator and she had blood on her hospital gown. Her bandages had just been changed after her imaging, but the wound on her breast kept oozing blood. That was why she was here.
She was in her mid-50's and had never had a mammogram. She said it was a bad rash. It wasn't just a rash. Her provider felt a hard mass under the skin surface. He sent her to us with an order and a voucher for her imaging. Carmina was worried about costs
*Names have been changed to protect patient privacy
The imaging looked as I feared; a large horrible mass, eating echoes on ultrasound, and blinding us to the tissue below. Disease was extensive. We sat together to talk. I tried to convey how important it was that she get a biopsy and see specialists for advanced care. We redressed her wound. I called her provider, who understood and fully agreed. This was years ago. I am hopeful that she moved forward with her care, and know that there were additional resources available to help her through the Kadlec Foundation. That is only a hope. I do not know. I do know that she was worried about costs, and those worries had impacts.
I will not forget Carmina. I hope she is OK.
It is because of donors like you that Carmina was able to receive a mammogram voucher and it is because of donors like you that Kadlec Foundation is able to offer the resources that it does.
Nearly one in four women ages 50 to 74 say they are missing recommended mammograms. In addition, uninsured women are 17 times more likely to not get this important screening than insured women. But with your help, Kadlec Foundation is working to change these statistics for the better.
But we still need your help.
In the wake of Covid-19, more and more women are finding themselves without much needed care due to loss of insurance after a loss of employment, or are delaying their care due to more pressing financial concerns elsewhere. That is why it is so important that we are able continue offering support to these women and these families through the Mammogram Assistance Fund, so that concern about cancer is one less thing for local women to worry about during these difficult times.
Your donation will help Kadlec Foundation take action and support the breast cancer community during a time when there is grave concern for those most vulnerable to Covid-19. Now, more than ever, your gift can continue to impact the health of our community. All donations will stay local to serve our community's needs.
Please continue saving local lives with a donation to Kadlec Foundation's Mammogram Assistance Fund today!
I am forever grateful to generous people like you who work to make these costs less burdensome, blunting these impacts upon those who are mothers, daughters, fellow persons in our shared world.
Our community is truly healthier because of your choice to take generous action - we are stronger together. Please be well, be healthy, and take care.
-- Timothy Gormley, M.D.