New Name, Same Impact!
Kadlec Foundation x Numerica Credit Union Mammogram Assistance Fund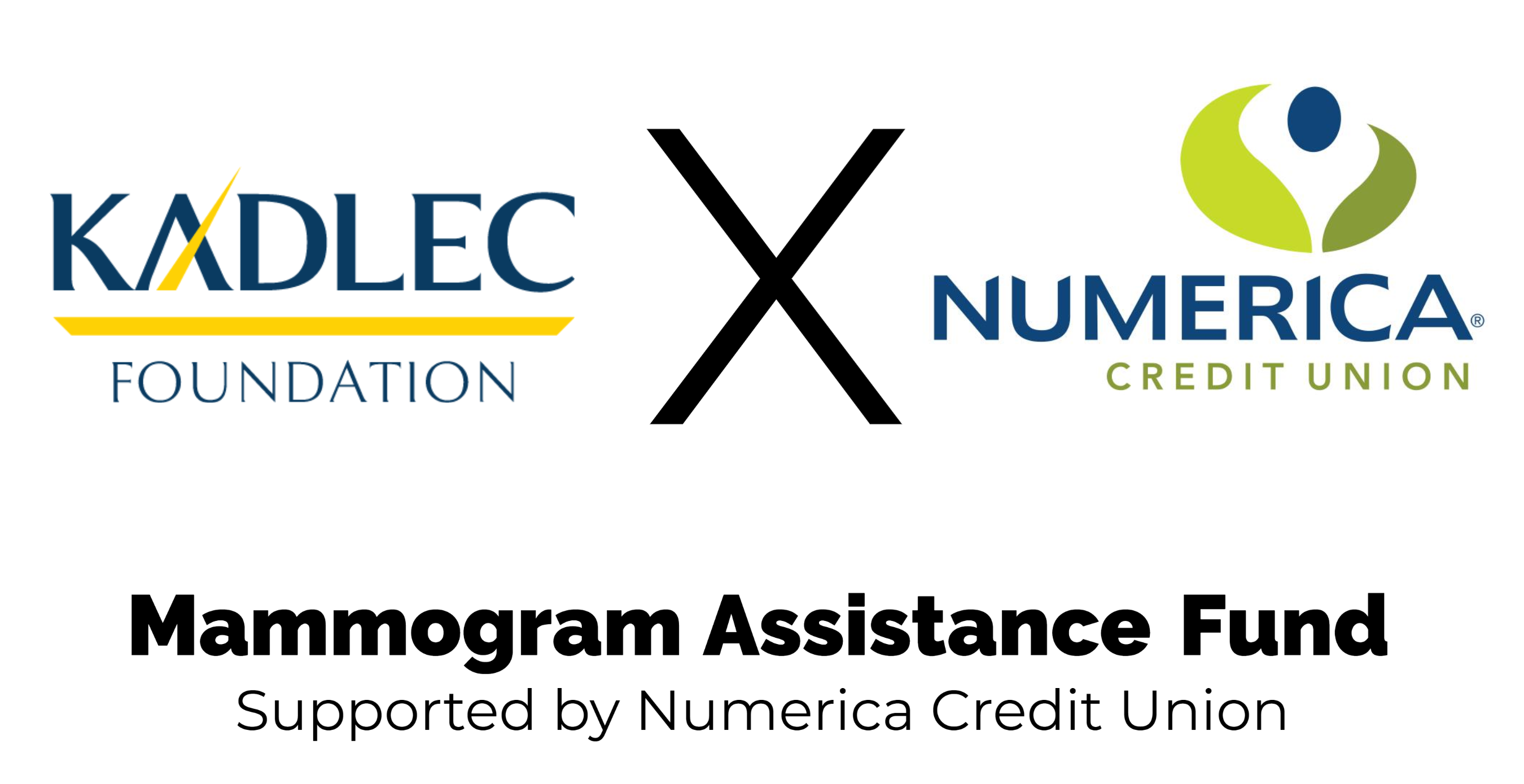 Since 2013, Numerica Credit Union has been a steadfast supporter of Kadlec Foundation with transformative gifts each year to support our mission of elevating community health. This year, they have taken it a step further by becoming one of the first Corporate Giving Society partners at the Dignity Level.
Kadlec Foundation is proud to announce our partnership with Numerica Credit Union to further assist local women in our region by providing financial assistance for mammograms. What was previously known as the Mammogram Assistance Fund will now be called the Kadlec Foundation x Numerica Credit Union Mammogram Assistance Fund for the 2021-2022.
In our region, breast cancer is the most frequently diagnosed cancer. Finding this cancer early can make a lifesaving difference, and a mammogram is one of the first lines of defense in identifying breast cancer. Nevertheless, nearly one in four women ages 50 to 74 say they are missing recommended mammograms. In addition, uninsured women are 17 times more likely to not get this important screening.
It was for that reason that this fund was created, and Kadlec Foundation has worked hard through the years to help the uninsured and underserved women in our region receive the lifesaving gift of early detection. The number of mammograms provided through this program grows each year with a continually increasing need, but thanks to Numerica's generosity, we will now be able to serve more women than ever!
Because of this partnership, more local lives will potentially be saved, more local women will not have to delay care or choose between paying for their health or paying their monthly bills, more local families will be able to focus on care for their loved one without additional financial stress on top of what can be an already worrisome diagnosis.
"Numerica is a longtime supporter of Kadlec and is proud to help fund their mammogram assistance program. As a female-dominated organization, we hope this program eases the financial strain on women throughout the community and helps provide early, potentially life-saving detection for those it may affect." Dennis Janikowski, VP Commercial Banking Team Leader, Numerica Credit Union. We are grateful to have wonderful partners like Numerica who are committed to investing in our region and elevating community health.
If you would like to join Numerica Credit Union and Kadlec Foundation in saving local lives with the gift of early detection, please click "Give Now".