For 9-year-old boy, losing his grandma was like losing a parent
Thanks to generous donors, he got the help he needed to understand his feelings and grieve in a healthy way
Camille Murphy was born and raised in Seattle. She worked at the telephone company for over 35 years. In fact, she was one of the original telephone operators. "My mom was kind, thoughtful, and forgiving," said her daughter, Danielle. "At her memorial service, a woman came up to me and said 'I'm a better person because I knew your mother.' "
Most of all, Camille loved being a grandma to her grandson, Ousman (Danielle's son). "She was like a third parent to him," explained Danielle. "She volunteered at his school. Helped out with all his activities. She was a strong presence in his life. They were very close."
So when Camille died from cancer, it left a huge hole in Ousman's life. He was just 9 years old.
Danielle knew her son needed help. Someone to talk to. So she reached out to Providence Hospice of Seattle and their grief program for kids.
For the next six months, a counselor from Providence Hospice met with Ousman. They talked about how he was coping with his grandma's death and what his fears were. The counselor used art and play to help Ousman express himself. He looked forward to the sessions.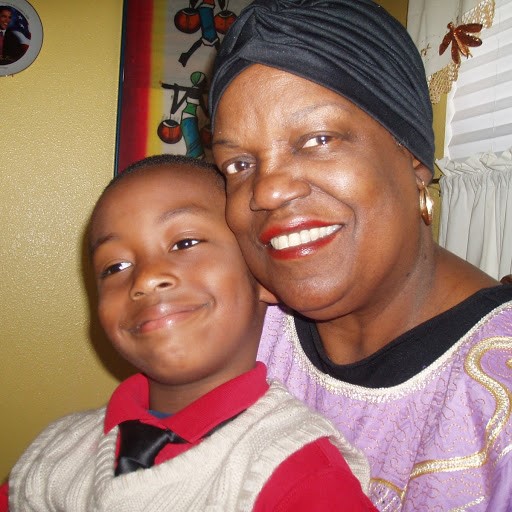 "Because of the help he got from Providence, he was able to express his thoughts and feelings better. He learned that his feelings were normal and that it's okay to grieve and cry. He didn't feel alone," shared Danielle.
"Without grief counseling, Ousman wouldn't have had the opportunity to express himself and his feelings, because everyone around him was doing their own grieving after my mom died. There would have been a lot of repression and stuffing of his feelings."
"I'm extremely grateful for the counseling and support my son got. Providence Hospice is amazing!"
Without your generous donations, Providence Hospice's grief program for kids would not have been there for Ousman. The program is offered free of charge, thanks to your donations. Because of you, he got the help he needed. Thank you!