Held Together by Hospice
When 41-year-old Katie MacDonald was diagnosed with an inoperable brain tumor, hospice helped her family care for her at home.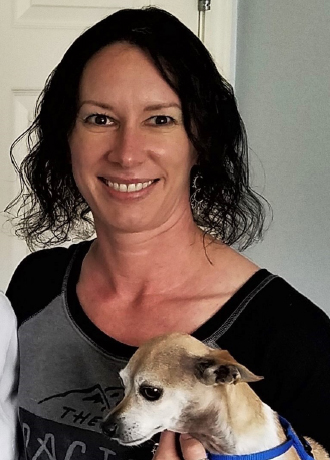 Katie McDonald was healthy and active. She loved to run and hike. Her favorite place to hike was Paradise, in Mt. Rainier National Park. She and her mom hiked there often. Katie also loved to travel. And she had a close group of friends she regularly spent time with.
A Shocking Diagnosis
But one morning, on her way to work, she got lost. Because she'd worked at the same company for 22 years, she knew something was wrong. Katie had been diagnosed with a benign brain tumor the previous year. The doctors were able to remove it, and her life had returned to normal. This time, a CT scan showed that the tumor had come back. And it had grown into the lining of her brain. That made it inoperable and terminal. Her doctor recommended hospice. "I don't know how we would have gotten through this without Providence Hospice," said Katie's mom, Raelynne.
Help When They Needed It Most
"Hospice arranged for a hospital bed to be delivered," explained Danny, her stepdad. "There was a constant delivery of medication to keep Katie comfortable. That was invaluable. The nurse visited regularly. And the hospice aide came twice a week to bathe her and do her hair. She also had a massage therapist visit."
"We had tremendous support from Katie's siblings and other family members," said Raelynne. "But at the same time, I'd never taken care of anyone who'd been so sick. And Katie went downhill so quickly. Providence Hospice was there to guide us through every single step."
"The hospice team also gave us tips for communicating with Katie. They said, 'She can't talk to you, but she can hear you' and they suggested we ask her yes/no questions and have her blink to answer. It was so helpful."
"Through everything, Katie never complained. She was so strong. That's how she wanted to be remembered. She didn't want people to worry or make a big deal about her."
"Thanks to Providence Hospice, Katie was able to pass away peacefully at home."