The Next Generation of Heart Care
At Providence Everett
Our new Heart Center will bring together, in one location, nationally recognized cardiovascular physicians, advanced treatments and innovations to work collaboratively for coordinated, patient-centric care.
Give Now
Comprehensive and Top-Ranked Care
For more than two decades, our hospital has provided high-quality heart care to the patients we serve. National recognition, consistent honors and positive patient outcomes have resulted in our reputation of excellence in cardiac care.
One reason we're so good at what we do is because we do it a whole lot. The cath labs at Providence Everett do more catheterizations and stent placements than any other facility in Western Washington—more than 1,000 per year. We're proud of that. However, the demand for this award-winning care is outstripping the clinical space for the specialized procedures our growing population needs.
This "perfect storm" of increasing patient volumes and the rise in prevalence of heart disease requires a world-class Heart Center that provides comprehensive, leading-edge care, along with research and educational programs committed to the prevention of heart disease in our region. You can help us build this Center.
Our Vision For A New Heart Center
Providence Everett's new Heart Center will be the next generation of heart care and will help our area become one of the Pacific Northwest's leading communities for cardiovascular health.
Expanded Space
New space for a collaborative Heart Center on the 4th floor of the Specialty Services Building will bring cardiovascular teams, innovative treatments, research and educational programs—all under one roof.

More Innovative, Life-Saving Labs
We are adding or upgrading five catheterization and electrophysiology labs to offer the most cutting edge and comprehensive care for our patients.

Robust Research and Prevention
We are expanding our cardiovascular research to achieve even better patient outcomes and increase access to clinical trials. We are adding even more education and prevention programs to stop heart disease before it starts.

A Black Lab & a Cath Lab Saved His Life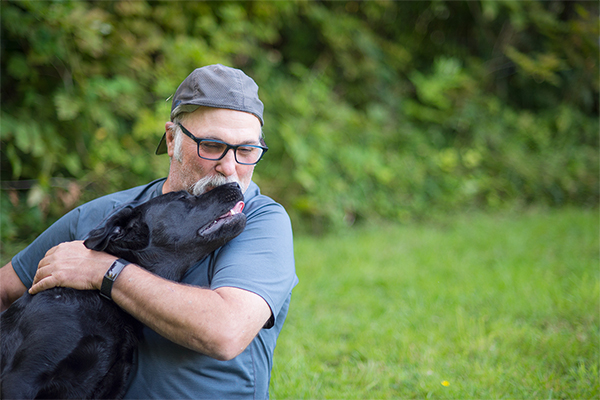 George Schlosser spent an April morning with chainsaw in hand, clearing brush near his Lake Stevens home. His wife, Lynn, was about to take their dogs for a walk in the woods. Maple, their young black lab, gets spooked by the chainsaw, so George took a break while Lynn and the dogs walked past.
No one could have predicted what followed—or that little Maple's fear might play a role in saving George's life.
As the retired volunteer firefighter walked toward the couple's house, he felt a twinge of pain. "I must have pulled a muscle in my chest," he thought.
He walked a bit further: "I'm really sweating. I guess I was working hard."
By the time George reached the house, he couldn't deny the signs. "I had the proverbial elephant sitting on my chest. I knew I was having a heart attack."