Festival of Trees
Mark your calendars for 2023!
Free Community Day - Wednesday, Nov. 29
Gala & Live Auction - Friday, Dec. 1
Stay tuned for details!
See photos from the event
2022 Spirit of Festival Recipients
Rich & Judy Boyden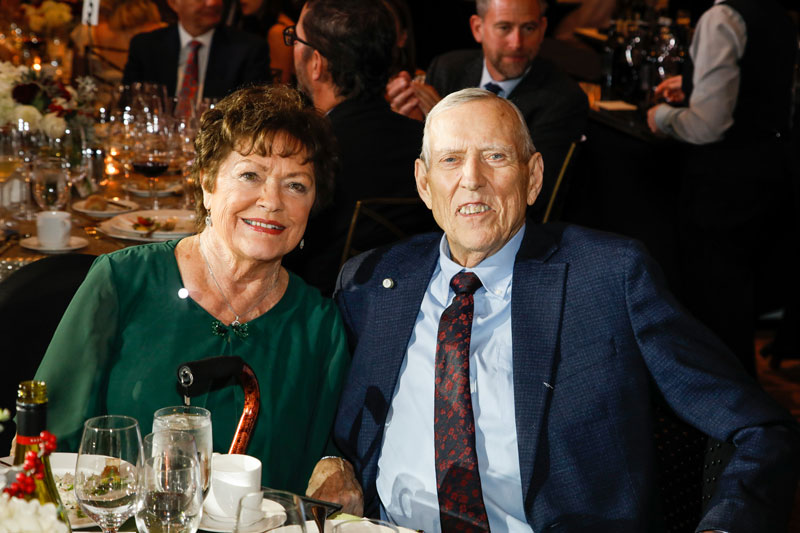 It is our privilege to honor Rich and Judy Boyden with the fifth annual Spirit of Festival award in recognition of their significant contributions to Festival of Trees and Providence Children's Services.
For more than 30 years, Rich and Judy have generously supported Providence Everett, Providence Children's Services, and Festival of Trees. Their transformational gift to the Autism Center in 2017 led to renaming the center the Providence Boyden Family Autism Center in their honor. They continue to be enthusiastic, passionate, and personally invested the Center that bears their name.
In 2020, when traditional Festival events were cancelled, the Boydens stepped up to fulfill a dream—to meet the tremendous need in our community and expand the Providence Boyden Family Autism Center to more than double its size. This virtual Festival initiative was renamed "Festival of Dreams" and the Boydens offered a generous $250,000 challenge match. What resulted was incredible!
Thanks to Rich and Judy's enthusiasm, support, and leadership, Festival of Dreams raised more than $1.1 million and the newly expanded center opened its doors in Summer 2021. The impact of the Boyden's support of diagnostic and therapy services for children with autism in our region is immeasurable.
2022 Chairs: Tom & Kjersti Lane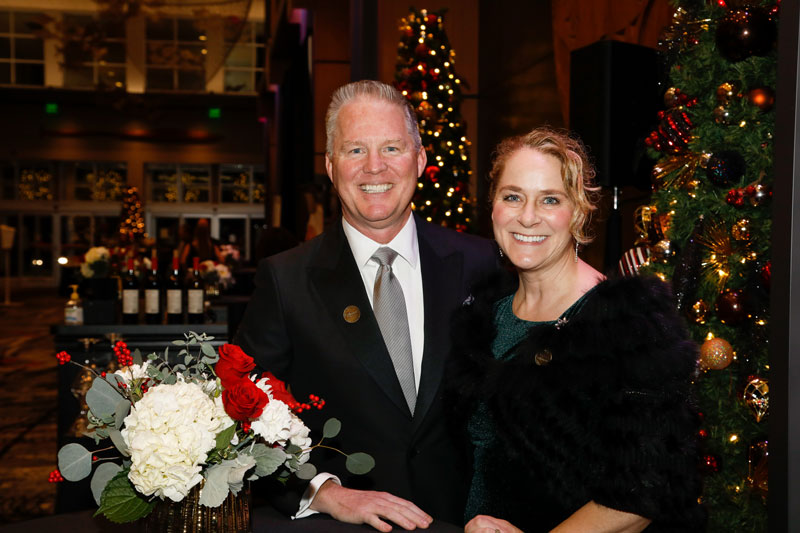 Thank you to Chairpersons Tom & Kjersti Lane for your leadership to make Festival of Trees such a success!
Become a Sponsor or Volunteer at Festival
Become a Sponsor
By sponsoring Festival of Trees you directly impact Children's Services at Providence Everett! You also get a variety of recognition and event attendance opportunities. We are so grateful for our sponsors and would love to have you join this dedicated group!
Serve on a Committee
Would you like to help with planning, coordinating and making sure Festival runs smoothly? Depending on your interests and experience, let us know! You can help with invitations, auction items, decorations, or even lead a committee! Reach out to learn more.

Help us with the Heavy Lifting
Do you have strong muscles? A big truck? A willingness to roll up your sleeves and get a job done? We always appreciate people who are willing to jump in and help with pre-event set up and post-event tear down and cleaning. Sign up and we'll put you to work!

See Photos from Our Past Festival Events!