Delivering Hope for Pediatric Behavioral Health
New Program is Making a Difference, as COVID Increases Need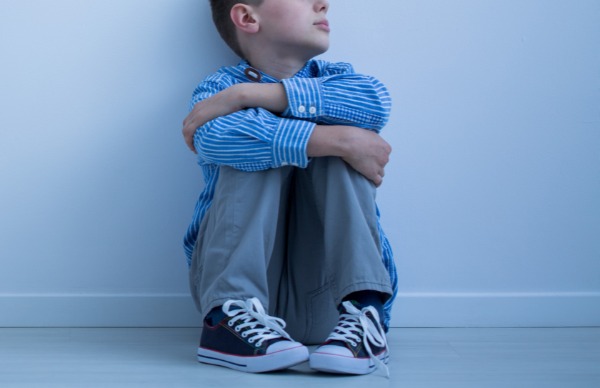 When donors at the 2019 Festival of Trees Gala raised their paddles in support of Providence's new Pediatric Behavioral Health program, they did so because of the tremendous need in our community. That night, no one knew that a pandemic was soon coming—and the pediatric mental health demands COVID-19 would leave in its wake to make the need even greater and more urgent.
"We have seen an uptick already in behavioral health needs, and some complex behavioral health needs in our adolescent population, complicated by a lot of grief and loss related to COVID-19," says Laura Knapp, Director of Behavioral Health at Providence.

The ripple effects of COVID-19 have made support for behavioral health for children even more important.

With the $580,000 of donor support raised, Providence Medical Group has already placed several pediatric psychiatrists, plus a pediatric social worker, in primary care clinics so more Snohomish County children can get the timely mental health help they need.
That pediatric social worker has already helped guide more than 400 families toward immediate, expert treatment for a wide variety of behavioral health needs.
"There has been success with many pediatric patients," says Elizabeth Azurdia, social worker with Providence Medical Group. "Much of my day-to-day work revolves around crisis intervention."
Children and adolescents with acute mental health conditions are part of the patient population served, but the new behavioral health program also addresses more common disorders such as anxiety, depression and attention-deficit/hyperactivity disorder (ADHD).
Having mental health experts embedded in the pediatric primary care setting makes it easier for children to get care earlier and reduces the stigma around accessing behavioral health care. Rather than having to navigate the referral process to find a behavioral health provider, families can be quickly matched with an on-site specialist who can collaborate directly with the child's pediatrician.
"Many parents express their gratitude for the education and support I provide to them and the resources we provide as a team," says Azurdia.
Providence adopted this IMPACT model (Improving Mood, Promoting Access to Collaborative Treatment) for adults nearly 5 years ago. It worked so well, the model is expanding to the treatment of children.
"Our pediatric psychiatrists and pediatric social worker are doing amazing work," says Knapp. "We are so grateful the supporters at Festival of Trees made it possible to serve our growing pediatric patient population."