A Black Lab and a Cath Lab Saved his Life
Former firefighter George Schlosser knew he was having a heart attack—and he knew Providence was the place to go.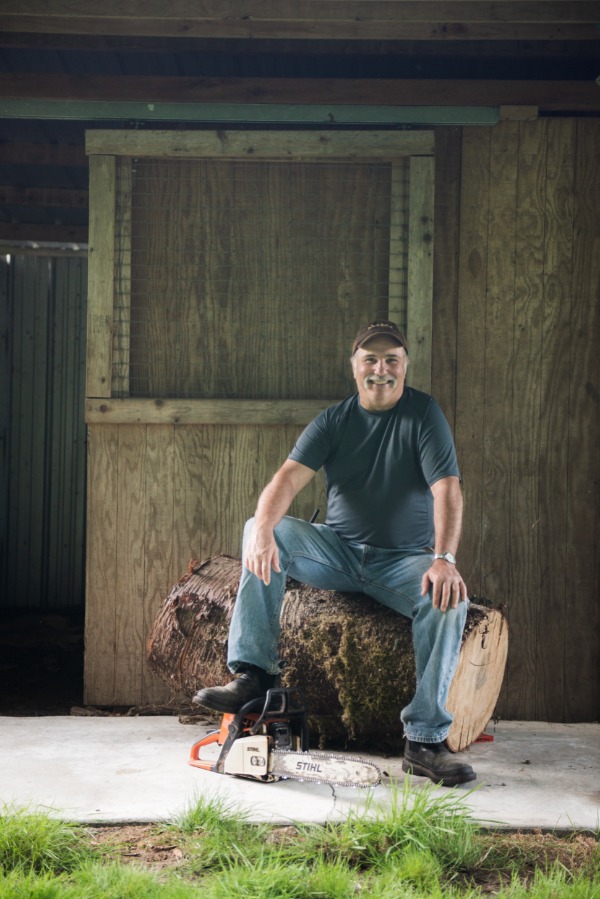 George Schlosser spent an April morning with chainsaw in hand, clearing brush near his Lake Stevens home. His wife, Lynn, was about to take their dogs for a walk in the woods. Maple, their young black lab, gets spooked by the chainsaw, so George took a break while Lynn and the dogs walked past.
No one could have predicted what followed—or that little Maple's fear might play a role in saving George's life.
As the retired volunteer firefighter walked toward the couple's house, he felt a twinge of pain. "I must have pulled a muscle in my chest," he thought.
He walked a bit further: "I'm really sweating. I guess I was working hard."
By the time George reached the house, he couldn't deny the signs. "I had the proverbial elephant sitting on my chest. I knew I was having a heart attack."
He called Lynn and asked her to come back home, then dialed 911. Crews from Lake Stevens and Getchell Fire arrived within minutes, did an EKG, and confirmed George's suspicions. George had been on the other side of this situation countless times, and he was worried. "I think I knew too much," he says. "This was serious, and I was in trouble."
The medics put George into the ambulance, and one said, "We're taking you to the best possible hospital: Providence."
From his experience as a first responder, George knew that medic was right. Providence Regional Medical Center Everett (PRMCE) had a reputation for exceptional cardiac care.
"The whole time I had confidence," he says. "Yes, I was scared. But once I got into the E.R., I knew I was going to make it because I was in the right place."

He was in the Emergency Department for mere minutes. "In came the cath lab people, and off I went," he said.

An interventional cardiology team, led by Vinaya Chepuri, MD, rushed him to PRMCE's cardiac catheterization lab. With George under light sedation, Dr. Chepuri inserted a catheter through a small incision in George's wrist and used tools on the tip of the catheter to place four stents to restore blood flow to George's heart.
Interventional catheterization is faster, safer and more comfortable than traditional surgery. Going in through the wrist, rather than the groin, further reduces the risk of bleeding and allows patients to recover even more quickly.
About an hour after his procedure, George was on the phone with Lynn, who couldn't come into the hospital, due to COVID visitor restrictions. "I'm done, and I feel great!" he told her.
Dr. Chepuri placed two additional stents the next day, also through George's wrist.
"The cath lab at PRMCE does more catheterizations and stent placements than any other facility in Western Washington – more than 1000 per year," Dr. Chepuri said. "That means we can attract new physicians, trained in the latest and greatest technique, which raises the quality of the cardiac program as a whole."
Support from the community made it possible to build out and upgrade three cardiac catheterization labs at the Colby Campus, with a fourth planned for next year.
"As technology changes, it's important to keep upgrading, and the Foundation helps with that," said Dr. Chepuri. "I could talk about our donors all day."
George went home the next morning and was walking his dogs the following afternoon. Months later, he still feels great—and the tiny incision in his wrist left virtually no scar.
As small business owners, the Schlossers choose their own health insurance. "We made a point to get a plan that included care at Providence," George said. "We knew we had a darn good hospital right here locally. It definitely lived up to its reputation."
George is glad his timid little Labrador made him stop his chainsaw long enough to realize he needed help. And he's especially grateful that generous donors made sure Providence was ready with life-saving cardiac care when he needed it.