1 Year Later: Celebrating a NICU Success
"We're extraordinarily grateful to all of the different people who took care of our son"
Donate today to support our tiniest patients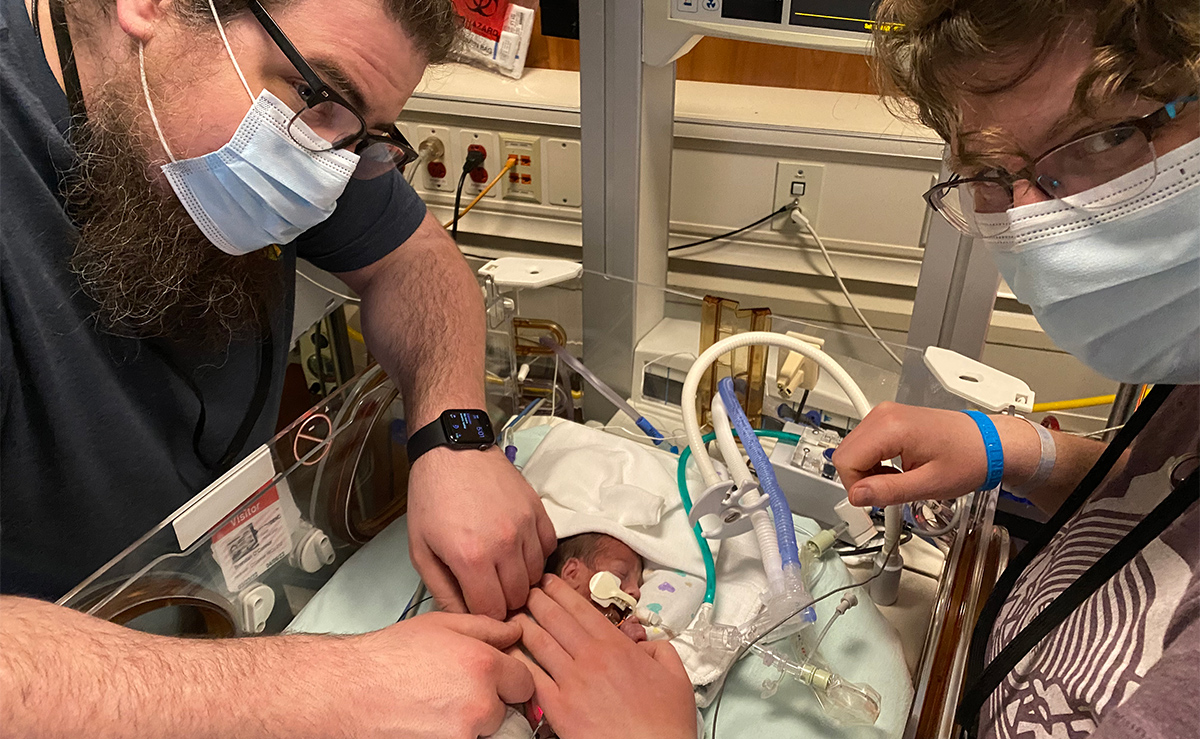 Every first birthday party is special. But when Afton O'Connor turned one year old in March, you better believe it was quite a celebration. Every day is a celebration because Afton had a rocky start to life.
Afton's mom, Lindsey, was 26 weeks along in her pregnancy when she began feeling lousy. She and her husband, Brendan, were vacationing on San Juan Island. Lindsey felt so uncomfortable, she thought something must be wrong, so they decided to go to the freestanding emergency room in Friday Harbor. A doctor there told them Lindsey was in labor— shocking and scary news.
"No organ system is finished developing at 26 weeks, so there are potentials for negative outcomes in every organ system," said Brendan.
The O'Connors were told their baby would need intensive care if he did, indeed, come so early.
Providence Everett had the closest Level III Neonatal Intensive Care Unit (NICU), so a fixed wing air ambulance flew Lindsey and Brendan to Paine Field and then rushed them to the Providence Pavilion for Women & Children.
Medicine that Lindsey was put on before the flight had stopped her contractions. Now, at Providence, the attention turned to doing all they could to prepare her baby for a potential early birth.
"The protocol is to have 48 hours of steroids so that the baby's lungs can develop more quickly," said Lindsey.
Afton held on that 48 hours, but barely. At just two pounds and one ounce, Afton Joseph O'Connor arrived.
He was more than three months early.
Afton was intubated and rushed downstairs to Providence's NICU, the only Level III NICU north of Seattle and all the way to the Canadian border, where he joined a cohort of other premature and critically ill babies who are given a fighting chance.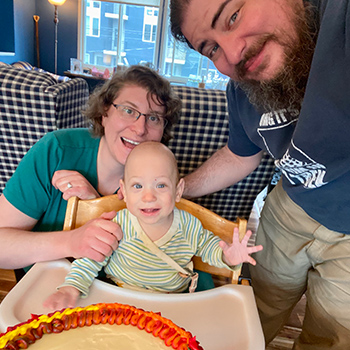 On day two of life, Afton began bleeding from his lungs. He developed holes in both lungs. His heart rate plummeted. Doctors, nurses, respiratory therapists, pharmacists—everyone available—worked for 45 minutes to bring Afton back.
Afton pulled through that episode and a couple of other serious setbacks. He kept fighting, though, and so did the NICU team. Afton stayed in Providence Everett's NICU for four months.
"You can't do better than the NICU he was in," says Lindsey. His was a rough start, but Afton is now a happy, healthy one year old who loves books, all kinds of food, and scooting himself around his home.
"We're extraordinarily grateful to all the different people who took care of our son," says Brendan.