Rural Health
At Providence Mount Carmel and Providence St. Joseph's Hospitals
Supporting programs that ease the way for residents of Stevens, Ferry and Pend Oreille Counties.
Give Now
The Heart of a Healthy Community
Rural residents face many health care challenges. This often means fewer options and longer travel times to receive treatment. With your support, we can ensure that essential medical care remains strong and accessible in Stevens, Ferry, Pend Orielle counties.
DominiCare
For many frail and elderly, the challenge of daily activities is a struggle. Providence DominiCare offers seniors in Stevens County everything from skilled nursing to bathing and meal preparation, allowing them to safely remain in their homes.
Providence Mount Carmel Hospital
Your gift stays local to ensure that Mount Carmel can continue to meet the health care needs of Colville and the surrounding communities.

Providence St. Joseph's Hospital
Your support helps us offer Stevens County residents the convenience of a home-town hospital in an environment of compassion and respect.

DominiCare Helps Seniors Maintain Dignity and Independence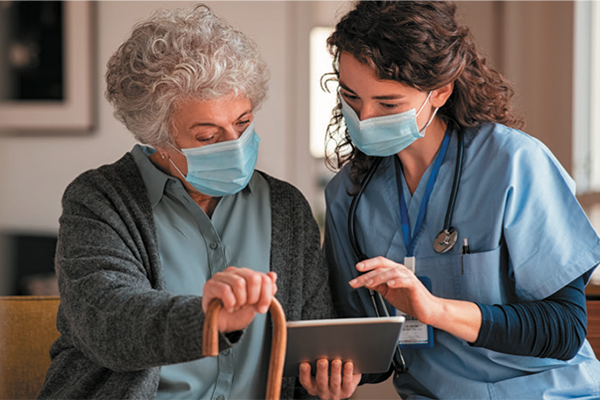 There's no place like home. But for many of our elderly and frail neighbors, the challenge of daily life makes living at home a struggle. A Providence ministry serving rural, northeastern Washington is making a difference.
DominiCare began in 1985 when a group of women from the Chewelah community identified a need and approached the Dominican Sisters with a request. Could the Sisters help offer at-home care for elderly patients who were being discharged from the hospital before they were fully able to care for themselves? Upon reflection, the Sisters launched a new community resource called DominiCare.
"It can be very hard for a potential client to admit they need help," says Joan Sisco, manager of DominiCare. "They often don't even realize how much they've been struggling until we start coming into the home. Our caregivers bring such joy into these homes, especially when a person doesn't have local family support."