Brain, Spine, and Nerve Health
At Providence Spokane Neuroscience Institute
Offering healing across the neuroscience continuum of care, the Providence Spokane Neuroscience Institute is the largest program of its kind between Seattle and Minnesota. The Institute offers some of the most comprehensive resources for treatment of illness or injuries to the brain and spine in the region.
Give Now
Every Moment Counts
When time is everything, you want the most advanced technology and treatment options, close to home. Providence is home to the region's first Primary Stroke Center, and Sacred Heart Medical Center has been recognized with the Gold Seal of Approval – the highest recognition possible – from the Joint Commission for its Spokane Primary Stroke Program. Your support will help us continue to offer the most advanced treatments available in virtually every neurological field.
Endovascular Suite
This million-dollar-plus upgrade at Sacred Heart Medical Center would set the standard for vascular care in our region. It utilizes state-of-the-art surgical equipment, along with advanced imaging technology, so that we can quickly and efficiently perform the complete spectrum of vascular procedures, from traditional, open surgery to minimally invasive, image-guided procedures.
Transcranial Doppler (TCD) Ultrasound
TCD provides rapid, non-invasive real-time measures of cerebrovascular function. It uses sound waves to evaluate blood flow (circulation) in and around the brain, and would be a vital addition to neurosurgeons at Sacred Heart.

Providence Multiple Sclerosis Center
For reasons that remain a mystery, the Inland Northwest has one of the highest concentrations of MS in the world. The MS Center combines thorough, personalized evaluation and medical care with support and education.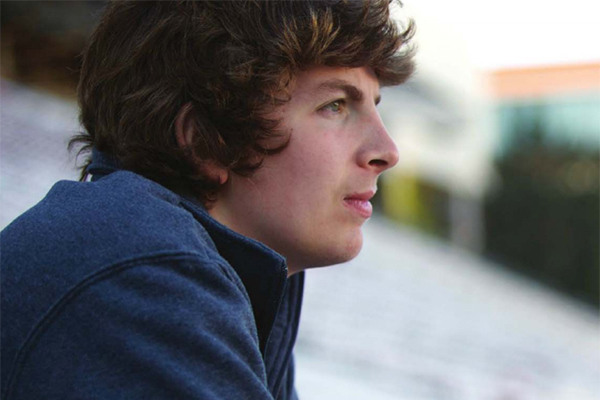 It was exactly 1:29 am, the Sunday after Thanksgiving 2012, when Marcie Healey woke to the sound of her cellphone ringing. She missed the first call, then a second. "When it rang a third time, my heart just stopped," she recalls.

Marcie and her husband, Mike, were spending the holiday weekend at the family's cabin on Vashon Island. Both their sons had cut Thanksgiving break short to return to college – Griffin, a sophomore at WSU, didn't want to miss the Apple Cup.
"Grif's been in an accident. He fell and the ambulance has taken him away," said the shaky voice on the other end of the line.
After a night of partying, Griffin had fallen from his fraternity house balcony and hit a brick retaining wall two stories below.
The next ferry off the island was at 4:45 a.m., and it wasn't until they were actually on the boat that Marcie and Mike learned their son's condition was life-threatening. "We initially had very limited information, so we were really in the dark as to the seriousness of it. To this day, I think that was a blessing," says Marcie.
Neuroscience Philanthropy Staff