Behavioral Health
You can support innovative programs that will bring hope and healing to those in crisis.
Give Now
Out of the Darkness
Children and adults with behavioral health conditions are among the most vulnerable patients we care for. With your help, those in need of psychiatric treatment will receive the therapies they need to live full lives.
Behavioral health is more than mental health. It includes the treatment of mental illnesses as well as emotional well-being, domestic violence, substance abuse and other addictive behaviors. By caring for the whole person, we can reduce the reluctance many patients have when seeking help.
Our Impact
Providence offers a variety of programs and services that benefit patients struggling with behavioral health issues.
RISE
This intensive day-treatment program for adults and adolescents reduces the need for hospitalization. Clients receive individualized care from a multidisciplinary, skilled and compassionate team.
Pediatric Psychiatry
Providence offers intensive therapeutic treatment for children and adolescents. Our caregivers handle emergency and ongoing issues with compassion and expertise.

Telehealth
Providence has implemented a number of innovative programs that help patients access care more quickly and conveniently.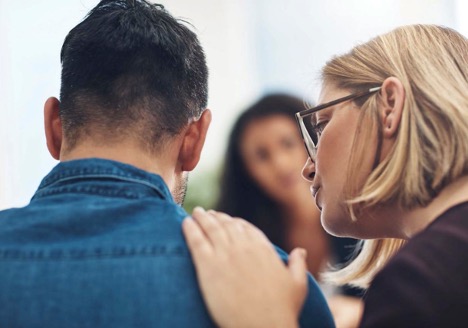 In the late hours of the night, depressed and confused, 13-year-old Jacob* was taken to the Emergency Department at Sacred Heart Children's Hospital. His grandmother, Linda, learned that Jacob had been cutting himself—a form of self-harm and a sign of emotional distress.
We've all seen the headlines: Suicide rates are surging, and resources are being stretched to the limit.
Jacob's physical wounds were treated, and now people in similar situations can be referred to a program at Providence Health Care to get further help.
Learn More