NICU Graduates Jack & Liam Turn 5!
A Sacred Heart Children's Hospital 20th Birthday Celebration Story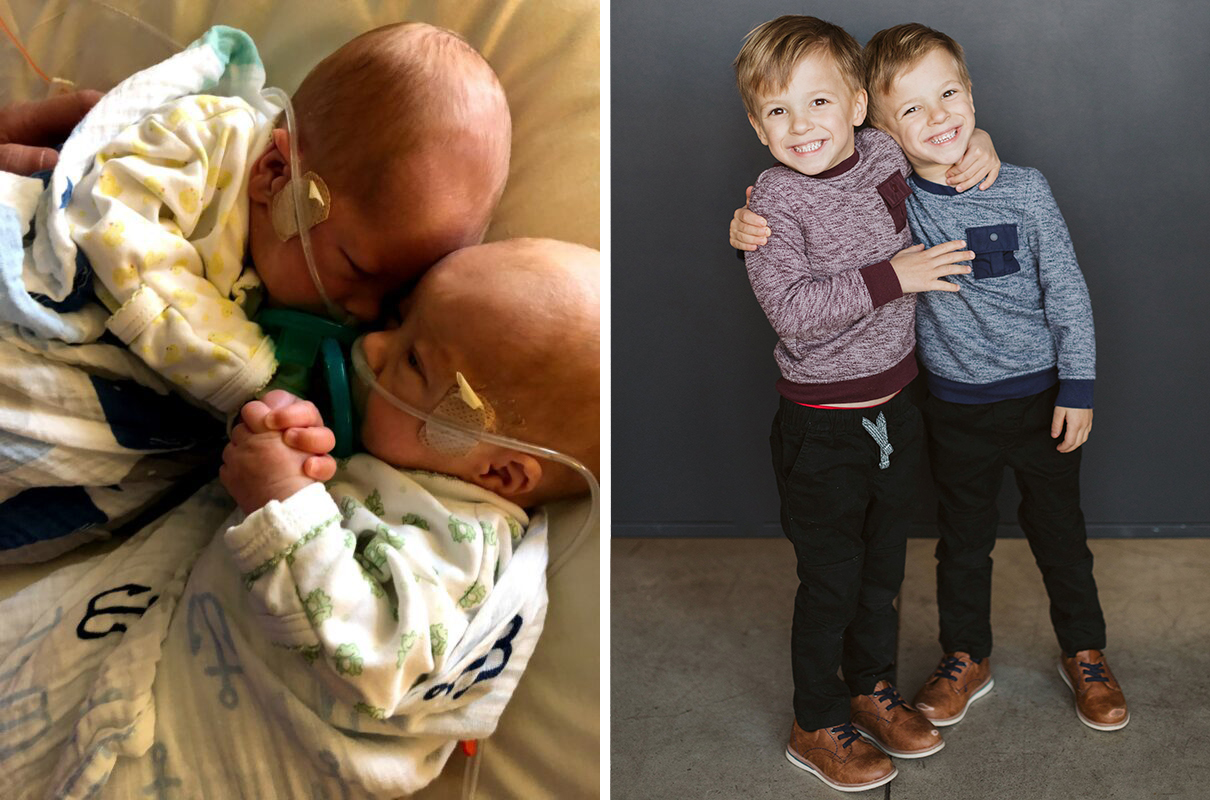 Jack and Liam Kelsey celebrated their 5th birthday, thanks to incredible care during their 78-day stay in the Providence Sacred Heart Children's Hospital NICU. They entered the world weighing just over 2 pounds each, and spent months going through intense treatment.

The boys were kept alive in "giraffe beds," specifically designed to keep premature babies warm and growing. They needed extra breathing support and gained weight slower than typical preemies. Respiratory therapy, enhanced nutrition plans and blood transfusions were crucial parts of their development. Dad and Mom, Mike and Corrina Kelsey, relied on their faith and trusting the medical experts.

"We came to appreciate so much," say the Kelseys, "from the hospital's level-4 NICU designation with specialized equipment for NICU babies, to the incredible nurses, doctors and specialists who supported us and our twins. Leaving the hospital on day 78 was emotional because of the care we received."

The NICU graduates still see specialists today. They are as happy and healthy as any of their peers.

"Jack and Liam turned five last December and continue to be active, healthy, happy twins! They love school, playing all sports, and being active. This summer they have really enjoyed searching for all kinds of bugs and insects, swimming, and riding bikes. We recently went to Seattle to cheer on the Mariners and the boys were ecstatic to ride the train to the game, as well as go on their first ferry ride. We continue to be grateful for the care they received in the NICU 5+ years ago. Every time we drive past Sacred Heart, we wave to the babies and remind each other how lucky we are to have the best care in Spokane!" —Mike & Corrina Kelsey
Jack and Liam's hero story is one of many we're honoring as part of Sacred Heart Children's Hospital's 20 Years of Heroes birthday celebration. Find out more!