Former Patient Elliott Turns 9!
A Sacred Heart Children's Hospital 20th Birthday Celebration Story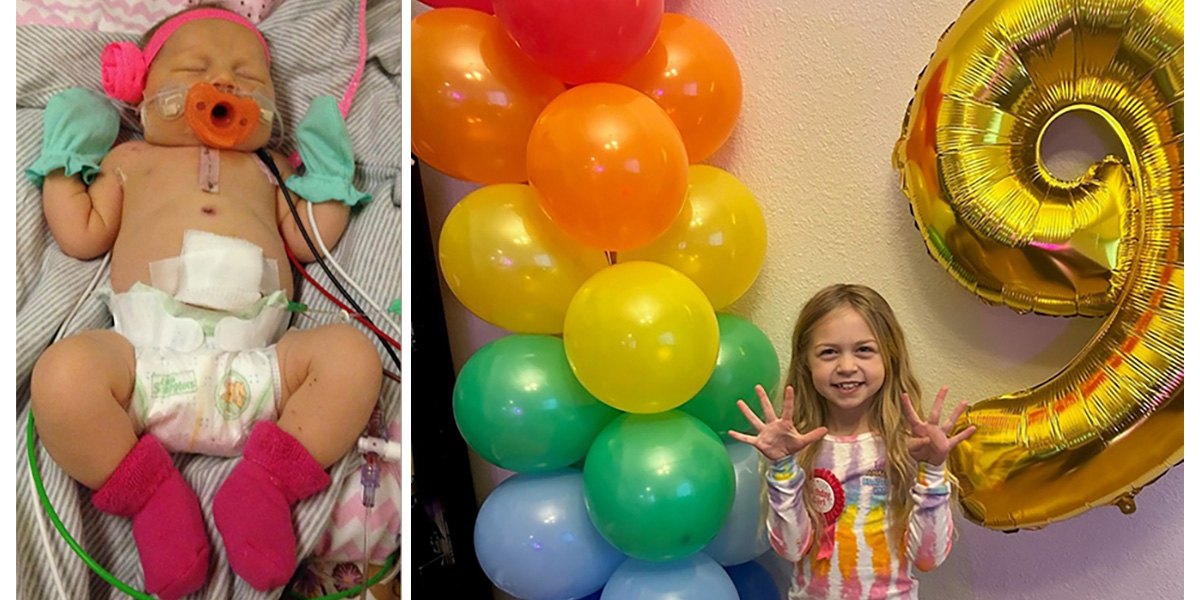 Thanks to life-saving treatment at Providence Sacred Heart Children's Hospital, Elliott Naftzger just turned nine and celebrated with a rainbow birthday party!
Elliott's mom, Rachel, was 20 weeks pregnant when a routine ultrasound discovered a potential heart concern. A specialized ultrasound at the Children's Hospital revealed hypoplastic left heart syndrome, a birth defect that affects normal blood flow through her heart.
When she was just four days old, Elliott had her first open heart surgery. Doctors performed two more—when Elliott was five months old and four years old.
Her family lives in Walla Walla and traveled to Spokane for the specialized care. Rachel said it was comforting to know the doctors had a clear plan. "They told us about the surgeries she'd need and that they'd follow her for her whole life."
Elliott just completed second grade and is enjoying summer. This year, she played fall soccer and then found her passion through a softball camp. She is building confidence learning more about the game. Elliott is also following in her brother's footsteps and learning Jiu-Jitsu.
"Needless to say, there is never a dull moment for the Naftzger family," Rachel said. "She is full of life."


---


Elliott's hero story is one of many we're honoring as part of Sacred Heart Children's Hospital's 20 Years of Heroes birthday celebration. Find out more!