State of the Heart
Mobile imaging technology enables people throughout the region with congenital heart disease to receive care close to home.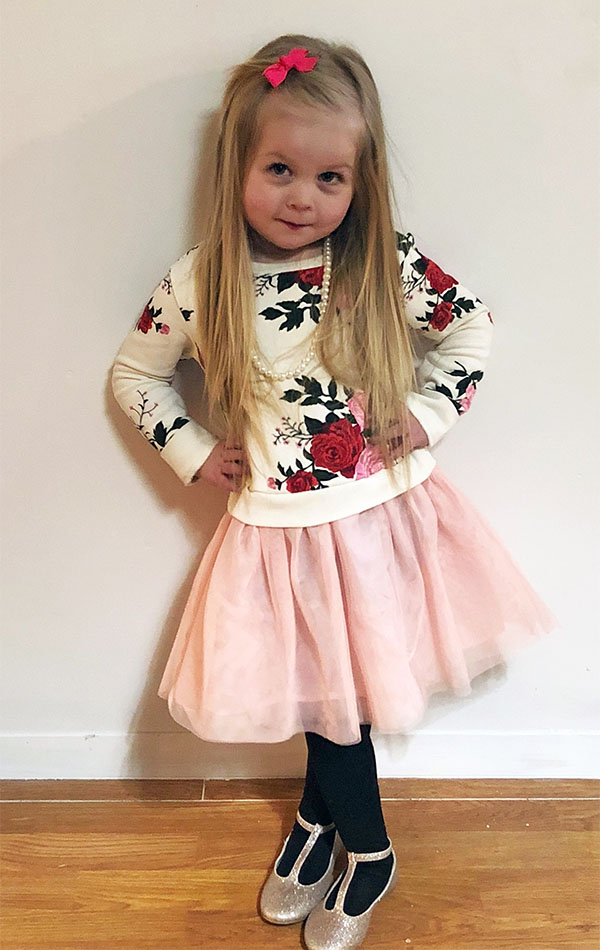 When Rachel Naftzger was 20 weeks pregnant, she had a routine ultrasound to check the health of the baby. The sonographer thought something looked amiss but couldn't say for certain. That led Rachel to a specialist for a 3D ultrasound and then to Providence Sacred Heart Medical Center & Children's Hospital for a fetal echocardiogram, a specialized ultrasound used to diagnose heart conditions in unborn babies.
Rachel's baby girl was diagnosed with hypoplastic left heart syndrome, a condition associated with underdeveloped left heart structures.
"The most comforting part was they knew what it looked like," Rachel says. "They told us about the surgeries she'd need and that they'd follow her for her whole life. They had a plan."
When Elliott was 4 days old, she had her first heart surgery. She had her second when she was 5 months old. Another followed in June when she was 4 years old.
People with congenital heart disease (born with the condition) like Elliott often require regular monitoring with echocardiograms, or echos—which let doctors see the parts of the heart and the movement of blood through the heart—throughout their lives. Traveling to Spokane for these visits can be difficult for those individuals and their families.
Thanks to a $50,000 grant from Avista Foundation to Children's Miracle Network Hospitals, and additional funding from Providence Inland Northwest Foundation, Providence Center for Congenital Heart Disease acquired a new portable echo machine to better serve patients in its clinics across central and eastern Washington, northern Idaho and northeastern Oregon.
Convenience Factor

Echocardiography is crucial in a pediatric cardiology practice, says Rick Jensen, M.D., pediatric echo lab director with Providence Center for Congenital Heart Disease.
Elliott has needed echocardiograms once or twice a year to check the health of her heart, and driving three hours to Spokane can be a challenge for the Walla Walla family.
But thanks to the availability of mobile echocardiography, the Naftzgers will be able to get Elliott's important tests done at a satellite clinic close to home. The new portable echo machine will be available at satellite clinics throughout the region.
The distance from Spokane is "a big deal for a lot of the population," Dr. Jensen says, noting the impact on work and school schedules. "Providing services closer to home is our goal."
Providence's congenital echo labs perform about 6,000 echocardiograms a year, for fetuses, newborns, children and adults with suspected or known congenital heart disease. And for many of his practice's patients, Dr. Jensen says, a portable echo machine provides the same kinds of information and answers as a larger hospital-based machine.
Portable Yet Powerful

The large echo machines in hospitals are movable, Dr. Jensen says, but there's a limit. "We can wheel them from patient room to patient room or into the operating room," he explains. "But you can't put one in your car."
Portable echo machines, he adds, are about the size of two to three laptops stacked on top of one another. "You can carry it with your hand. You can put it on a cart or bedside tray. You can take it on a plane if you wanted to. It's pretty amazing to think that something you typically wheel around and would need a forklift to move can be this small."
The smaller device, Dr. Jensen notes, contains all of the basic components of a full-size model, including computer, monitor and keyboard and variable sizes of transducer probes (which send the ultrasound waves) for newborns, kids and adults.
"Having these small units is really important for us to serve these families," Dr. Jensen says. "Some of these kids have chronic diseases and need to be seen every three to six months for serial exams."
Rachel says she and her husband, Carter, are excited to take advantage of the portable echo technology, which they expect will save time and money. "It will be very nice to not make that trip to Spokane," she says.