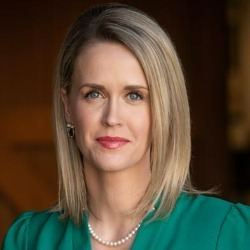 As we reflect on giving in 2022, I'm reminded that Sisters of Providence have relied on philanthropy since their story began in Montreal in 1856.
Our foundress, Mother Emily Gamelin, was not without her own struggle. Orphaned at an early age, she went on to lose all three of her children and her husband. Yet, in spite of the incredible hardships she faced, she dedicated her own life to service. The Ministries she established were made possible thanks to the generosity of community members throughout Montreal. After her death in 1851, the Sisters traveled and the Mission grew.
They arrived in Spokane over 135 years ago and established Providence Sacred Heart Hospital, dedicating their lives to those in need. The Sisters were our first fundraisers, traveling by horseback to the mines in secluded, rural areas across the West. Women were not welcome in many of these communities. Still, the Sisters made the ask, begging for gold dust to continue their Mission.
You continue this vital work. Each gift, no matter the size, helps ensure quality, compassionate care in our community.
Your contributions have funded hundreds of thousands of dollars in life-saving health care equipment. An ECMO machine kept a critically ill toddler alive for 11 days. New X-Ray machines at Providence Orthopedics South replaced outdated machines that would often break down and disrupt care. More anesthesia machines at Sacred Heart Medical Center are providing faster treatment for our stroke program—the only one in our region.
Thanks to your generosity, we're also able to offer life-changing support for patients and their families. It could be gas to help with travel; or a gaming system for children to experience the same joy they may have outside of the hospital; or the memento of a hand or footprint of a child taken too soon. You make the small moments possible for our caregivers to provide comfort, service and hope.
I hope you enjoy reading about the lives changed by your generosity. We are so blessed to find each other through this work in philanthropy—spreading love and light to others. Now more than ever, philanthropy is vital to world-class health care in our communities. Thank you for helping us continue our Mission.

Colleen M. Fox
Chief Philanthropy Officer
Providence Inland Northwest Foundation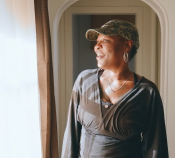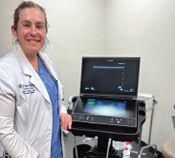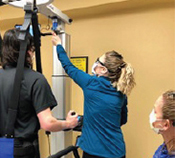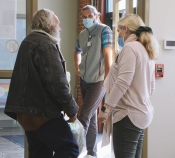 "At Providence St. Luke's Rehabilitation Medical Center, we provide compassionate care with trailblazing technology after injury or illness. We are so grateful to the Foundation for helping fund innovative programs and state-of-the-art facilities and equipment. Donors who give are helping us reach the full potential of our Mission to serve others." —Nancy Webster, MBA, CTRS, Hospital Administrator and COO
Your Impact: $9.3 Million Raised
Your gifts impact patients and their families at Providence Clinics throughout the Inland Northwest, and
Providence Sacred Heart Medical Center
Providence Holy Family Hospital
Providence Sacred Heart Children's Hospital
Providence Mount Carmel Hospital
Providence St. Joseph's Hospital
Providence St. Luke's Rehabilitation Medical Center
EXCELLENCE

New Device Supports Stevens County Rehabilitation Patients


The recovery process after a serious injury or stroke can be frustrating and scary, and a fall during rehabilitation can delay recovery. The LiteGait therapy device at Providence Mount Carmel Hospital provides unweighted support to patients while they use a treadmill to improve their strength, gait and balance.
INTEGRITY

New Ultrasound Machine Provides Faster Diagnosis,

Treatment at Providence Breast Clinic
A new ultrasound machine at the Providence Breast Health clinic is easing the way for patients. It allows patients to receive diagnostic treatment in a familiar space and by the medical team they know well, providing comfort and saving crucial time in determining next steps.