About Us
Providence Inland Northwest Foundation is the fundraising arm of the six Providence hospitals in Spokane and Stevens counties. Your generosity helps us care for the most vulnerable in our community and supports breakthrough technology that saves lives.
Investing In Our Community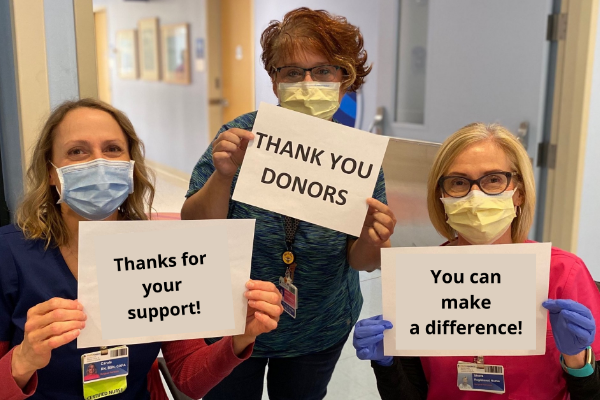 Philanthropy has been critical to serving our Mission since Mother Joseph and the Sisters of Providence opened the region's first hospital in 1886, on the banks of the Spokane River.
Providence Inland Northwest Foundation continues this tradition today, accepting charitable gifts to continue the vital work that was started so long ago.

Why Support Our Foundation
Providence has cared for our community in many ways and through many crises since the Sisters of Providence arrived in Spokane 135 years ago. With your financial support we are able to carry on the Sisters legacy of compassion and service. Thank you.
Compassion
Donations to Providence Inland Northwest Foundation help the most vulnerable in our community. We assist needy patients with travel expenses, medications, utility bills, meals and other basic necessities. The families who receive these funds are often the working poor, whose lives have been turned upside down due to an illness.
Community
Your generosity helps us continue to support the programs, services, education and equipment that impacts and saves lives, right here at home. All gifts stay local, supporting the Mission and work of our Providence ministries in Eastern Washington.
Excellence
Providence has a reputation for providing world-class medical care, close to home. The foundation supports this work by funding projects and equipment like the Globus Spine Robot, the ZeroG Gait and Balance System and the Cardiac Intensive Care Unit at Providence Sacred Heart Medical Center.