Support Covenant Children's
A Ministry of Covenant Health
Covenant Children's is the region's only free-standing licensed children's hospital and one of only eight in the entire state of Texas.
Give Now
Be a Champion for Children!
When You Give, Healing Happens at Covenant Children's
Covenant Health Foundation is committed to supporting Covenant Children's mission to improve health and quality of life for women and children. We believe deeply that by caring for the whole person-body, mind, and spirit we can extend the reach of the Christian ministry.
We believe providing our community with the best possible pediatric care is an extension of our sacred mission of healing. To ensure families can always get the help they need close to home, we've assembled the largest staff of pediatric specialists in the region and offer a comprehensive scope of services, ranging from emergency care to oncology, neurology to gastroenterology.
This would not be possible without philanthropic support from our community. Join our mission to give every child a healthy future and your generosity will benefit hospital programs and initiatives for children locally and across the greater region.
Hear more from our CEO, Dr. Amy Thompson, and learn about our future at Covenant Children's.
Covenant Children's Campaign

Goal: $20,000,000

Covenant Children's Hospital depends on your generosity to give every child the opportunity for better health. Your gift supports and improves vital programs that support patients and families through their experience at Covenant Children's.

Women's Services at Covenant Children's

Goal: $3,000,000

Creating a unique healthcare experience with boutique services and modern amenities tailored for women at every stage in life. Your gifts support vital programs that support patients and families through their experience at Covenant Children's.

Neonatal Intensive Care Unit

Goal: $5,000,000

Elevating the care available to babies with the rarest and most challenging conditions. Plans to expand and advance these critical services will ensure babies have the best start for a strong future.

Pediatric Behavioral Health

Goal: $5,000,000

Addressing an urgent gap in services, the in-patient/out-patient behavioral health unit will care for children and adolescents suffering with mental health challenges. A strategic plan will guide us in meeting the growing needs for immediate intervention for this vulnerable population.

School for Chronically Ill Children

Goal: $2,000,000

A hospital-based school will allow pediatric patients to continue their educational journey, return to their peer group, and ensure success for the future.

Pediatric Oncology & Hematology

Goal: $5,000,000

A comprehensive treatment unit for pediatric oncology and hematology patients will be established, offering a full continuum of care including infusion, chemotherapy, education, and nutrition.

Evan's Fight Against MIS-C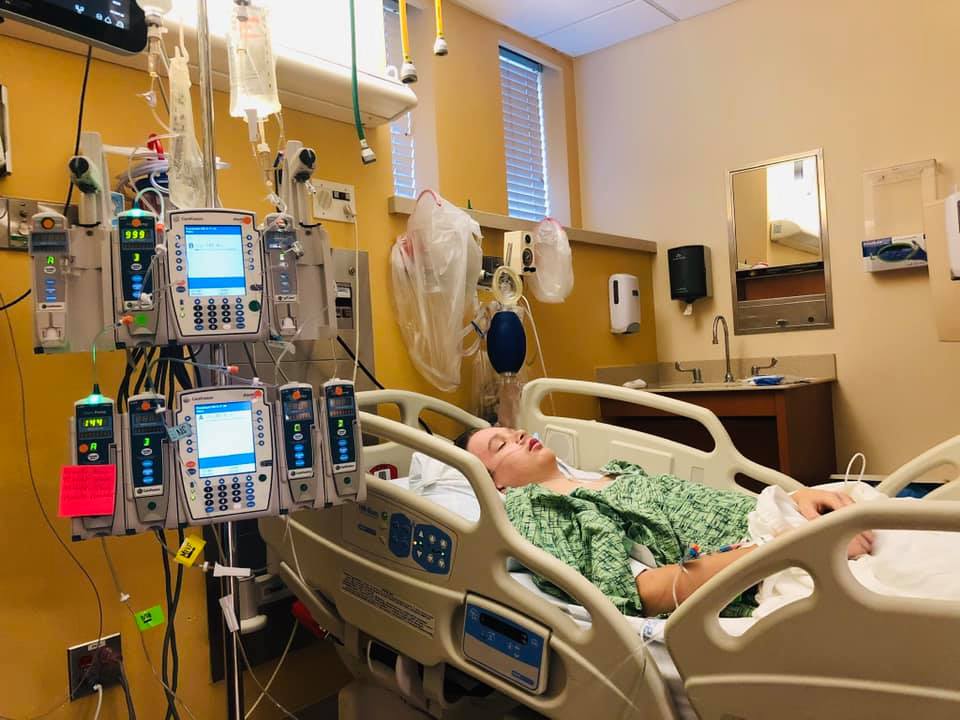 The Valasquez family had seen and heard a lot about the coronavirus pandemic but could've never imagined how it would impact their family, and most importantly, their vibrant and healthy 13-year-old son, Evan. When Evan tested positive for COVID in October of 2020, his mother Cheryl was nervous with the diagnosis, but prepared to quarantine for two weeks and follow the recommended protocol. Evan only displayed mild side effects including a loss of taste and smell. The family was relieved to find their son recovered well within the two weeks and returned to school and activities normally.
However, just a few short weeks later, Evan developed symptoms of what appeared to be a different sickness entirely: rash, fever, and stomach pains. This worried Cheryl enough to take Evan to Covenant Children's Emergency Department. Several hours later, Evan was released after doctors administered tests and determined he would recover from this new virus.
Read More