"Ring the Bell" Celebrations Made a Bit More Festive, Thanks to Bahama Buck's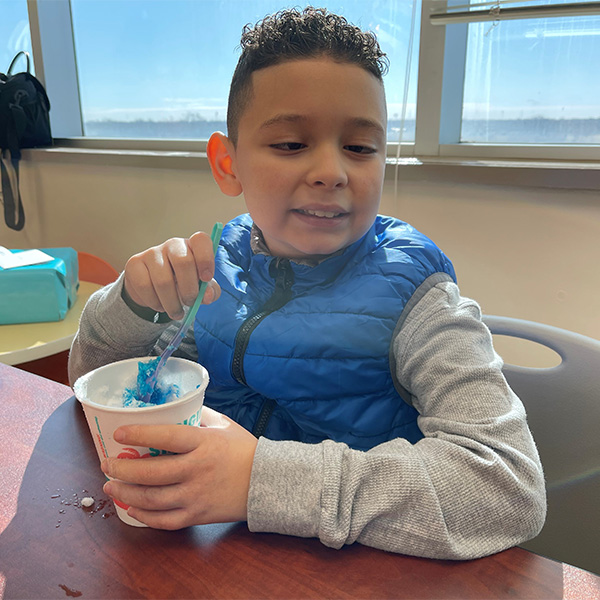 At Covenant Children's Hospital, ringing the bell signals the official end of chemotherapy—an incredible milestone for our young patients. Since early 2020, Bahama Buck's has been gifting our "graduates" and their families with Paradise Party Packs (snow cone fixings in the child's favorite flavors, coupons, balloons, t-shirts and the most fun part, a Bahama Buck's name badge) to help them celebrate.
Johnathan, pictured, is one of more than 20 kids who have benefitted from Bahama Buck's generosity.
Community partners like Bahama Buck's make the hospital experience much brighter for children with serious illness. We are so grateful for their passionate generosity!
Your gift to Covenant Children's supports our mission to give every child a healthy future. Thank you for your generosity!