New Hospital Brings Outstanding Health Care Closer to Home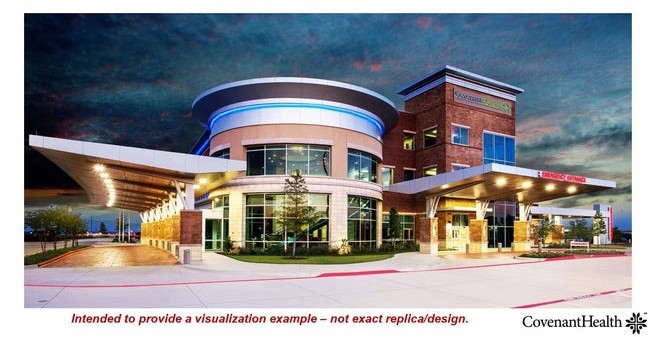 It's a long way from Hobbs, New Mexico, to Lubbock, Texas—109 miles to be exact. That's how far Hobbs residents had to drive when they required emergency or specialized medical care—until now. With generous donor contributions to Covenant Health Foundation and a $75 million investment by Covenant Health, a new smart-sized hospital is being built in the rural town of Hobbs that will provide convenient health care for those who would otherwise have to travel.

"In order to build a healthy community, the community has to have access to care," said Providence Regional Chief Executive, Walt Cathey. "We understand the burden placed on patients who need to travel hours back and forth to Lubbock for their care. We want and need to make health care easier and more convenient for this community."

The approximately 105,000-square-foot facility will have 32 inpatient beds and house an emergency department, intensive care unit, operating room, and labor and delivery center, among other specialties. It will also include a community center for health education classes and other events.

The Covenant Health Foundation, along with the Nor-Lea Hospital District, is also providing $25,000 in scholarships to students at New Mexico Junior College in Hobbs in hopes that students will complete their education locally and find employment at the new hospital.
When you give, healing happens. Thank you for your generosity!