Covenant Children's Hospital Unveils a Special Ambulance Just for Kids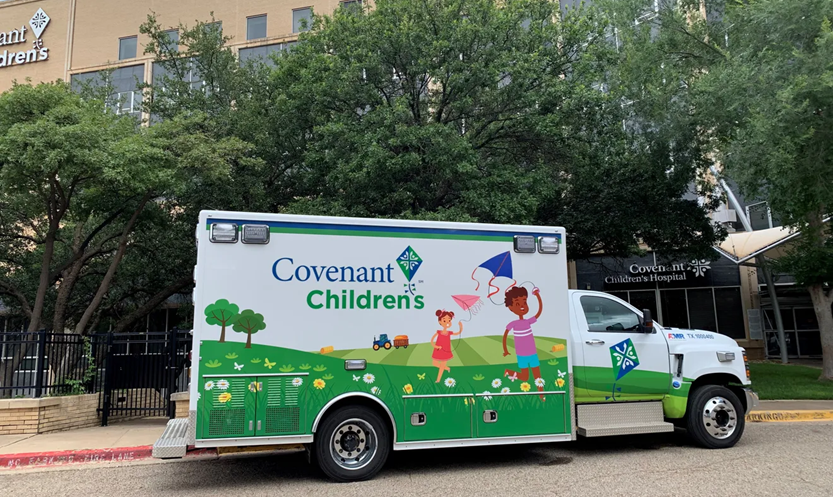 Being transported to the hospital in an ambulance is scary even for grown-ups—so imagine how terrifying it must be for a young child.

Covenant's Children's in Lubbock, Texas, is setting out to change that with a new one-of-a-kind pediatric ambulance that's specially designed to make the ride a little more enjoyable for kids needing care.

In addition to all the essential medical equipment, the inside of the ambulance is decked out with a DVD player and audio system so kids can watch videos or listen to their favorite music. It also includes extra seating for parents or loved ones so that little ones can have a comforting presence with them on their way to the hospital.

Even the transport team has been specially trained to deal with young patients. "You learn to care not just for the body, but for the mind and emotions," said specialty transport nurse Brooke Falkenberg.


"You have to care for these patients a little differently because they're so young, often they don't really understand what's going on."

The ambulance, partially funded through generous donations to Covenant Health Foundation, has already received a big thumbs-up from its first passenger. 11-year-old Blake Crawford broke his arm at school and was feeling pretty scared when the ambulance showed up. However, he said that once he saw the colorful blue, green, and yellow flashing lights and met the crew, he felt more at ease. "They were so nice and really helped calm me down," he said. "They answered every question I asked them."

His mother, Kim, was in full agreement.

"I couldn't be more grateful for their knowledge and compassion," she said. "They really knew how to handle the situation."
When you give, healing happens. Thank you for your generosity!