About Us
Founded in 1998 as a part of the merger of St. Mary of the Plains Hospital and Lubbock Methodist Hospital, Covenant Health Foundation exists solely to secure philanthropic support for Covenant Health. Covenant Health Foundation inspires giving, develops strategic partnerships, and engages the community to support the overall mission and vision of Covenant Health.
Investing In Our Community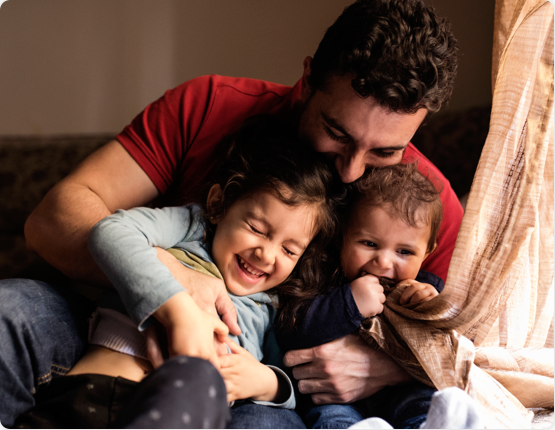 As a non-profit 501(c)(3) organization, separate from Covenant Health, Covenant Health Foundation reaches out to the community to secure funding for projects that assist the hospital. We strive to carry on the successful legacies of the St. Mary of the Plains Hospital Foundation and the Lubbock Methodist Hospital Foundation. The need for charitable contributions continues.
Covenant Health could not continue to offer high-quality care without the hundreds of volunteers and donors who are committed to our Christian mission of healing. The kind individuals who contribute to Covenant Health Foundation provide our caregivers with access to the latest technology and make our life-saving programs possible.

Why Support Our Foundation
As expressions of God's healing love, witnessed through the ministry of Jesus, we are steadfast in serving all, especially those who are poor and vulnerable.
Compassion
Jesus taught and healed with compassion for all. –Matthew 4:24

We reach out to those in need and offer comfort as Jesus did. We nurture the spiritual, emotional and physical well-being of one another and those we serve. Through our healing presence, we accompany those who suffer.
Dignity
All people have been created in the image of God. –Genesis 1:27

We value, encourage and celebrate the gifts in one another. We respect the inherent dignity and worth of every individual. We recognize each interaction as a sacred encounter.
Justice
Act with justice, love with kindness and walk humbly with your God. –Micah 6:8

We foster a culture that promotes unity and reconciliation. We strive to care wisely for our people, our resources and our earth. We stand in solidarity with the most vulnerable, working to remove the causes of oppression and promoting justice for all.
Excellence
Whatever you do, work at it with all your heart. –Colossians 3:23

We set the highest standards for ourselves and our ministries. Through transformation and innovation, we strive to improve the health and quality of life in our communities. We commit to compassionate, safe and reliable practices for the care of all.
Integrity
Let us love not merely with words or speech but with actions in truth. –1 John 3:18

We hold ourselves accountable to do the right things for the right reasons. We speak the truth with courage and respect. We pursue authenticity with humility and simplicity.