Hospice Care
at Providence Willamette Falls Medical Center
Our hospice care team provides everything from pain control and comfort care to emotional, social and spiritual support, including support for family members and caregivers.
Give Now
End of Life Comfort and Care
People facing the end of life often need special care, and their families and loved ones may need additional support as well. Common end of life desires includes avoiding suffering, last wishes followed and dying with dignity. Providence Hospice provides expert, compassionate care for individuals as they face these stages in their lives. We understand that each family is special and we tailor our team approach to their specific needs.
Our hospice experts work with the primary caregivers to provide patients with the support needed to spend their time living as fully and completely as possible, in their own familiar surroundings, and in the company of family and friends.
Charity care
Providence Hospice provides services to anyone, regardless of their ability to pay. Gifts to Hospice ensure all patients can receive the compassionate care they need as they face the end of life.
Support services not covered by insurance
Insurance does not often cover the services that hospice patients and their families benefit from the most. Acupuncture and massage therapy for pain management and music thanatology services to reduce anxiety are three services we can offer thanks to philanthropy.
Camp Erin
Camp Erin is a free, weekend-long camp for children grieving the loss of a friend or family member. Children participate in traditional, fun camp activities combined with grief education and emotional support – led by grief professionals and trained volunteers.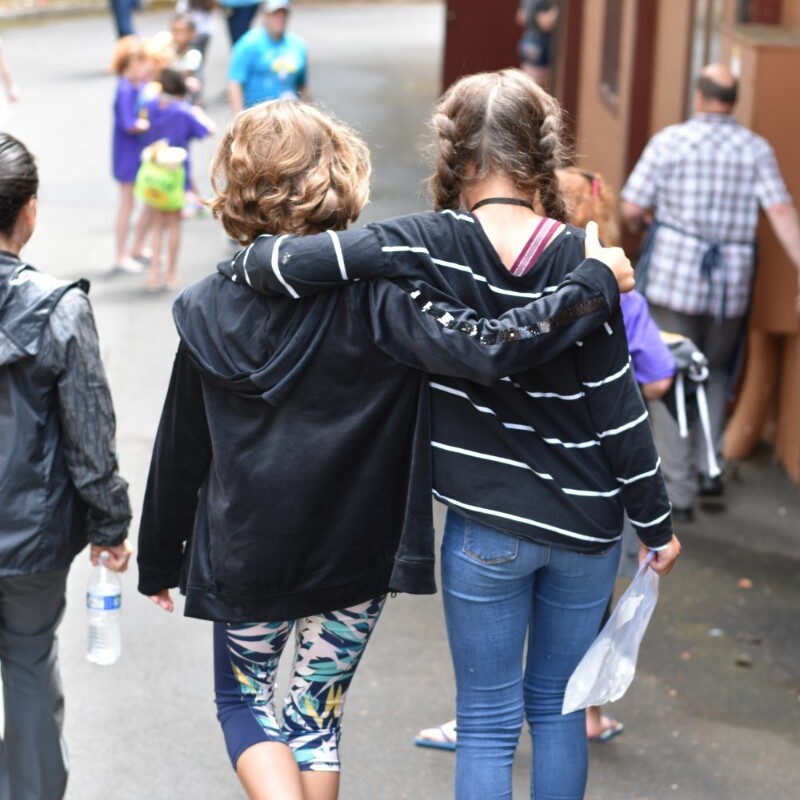 Camp Erin is a free, weekend-long camp for kids who have experienced the death of a family member, friend or other significant person.
It can be challenging for parents and other caregivers to know what to do or say and how to help children who are hurting. Trained grief therapists and a dedicated group of volunteers support campers throughout the weekend.
Campers engage in typical camp activities like swimming, archery, movie night and bouncing in inflatable castles. Those are balanced with sharing circles, memory boards and one-on-one care from trained adults. Campers float luminaries on the water on Saturday night in remembrance of loved ones. All of the activities are designed to help campers express their grief and develop resiliency.

Read More