Children's Behavioral Health
at Providence Willamette Falls Medical Center
The Providence Child and Adolescent Psychiatry Inpatient Unit provides treatment programs for children and teens through age 17.
Give Now
Caring for Children in Crisis
Help children and adolescents overcome behavioral health challenges by purchasing supplies for our Child and Adolescent Psychology Unit, including yoga mats and art supplies. Children experiencing a mental health crisis need the safe, age-appropriate program offered at Providence Willamette Falls. Your support ensures that children and teens receive the help they need.
Charity care
No child should be denied help because they are uninsured or under-insured. Donor support ensures the cost of care is not a barrier for families seeking help for their child.
Art Therapy
The art therapy program focuses on stabilizing children and reducing their anxiety. Art helps them make connections to their thoughts and feelings. For young children, art therapy helps them express feelings they might not understand or be able to articulate.

Better Outcomes thru Bridges
This program serves unhoused Clackamas County CAPU patients and their families access support and services they need within the community.

Art therapy helps children express feelings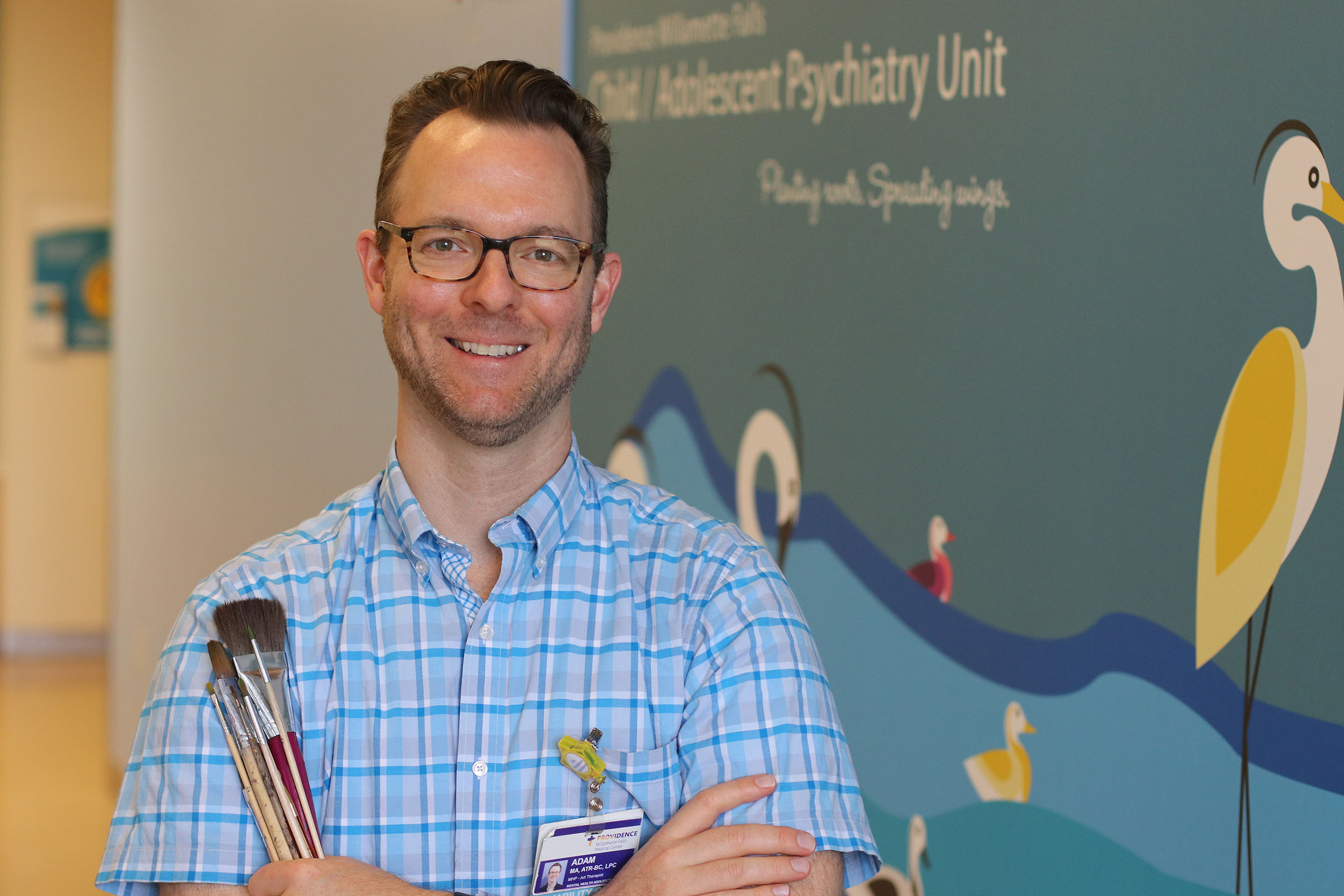 Children and teens who are admitted to the Child and Adolescent Psychiatry Unit usually are frightened and confused. A behavioral health crisis throws families into turmoil. Anxiety is high. What is happening, and why is it happening?
The inpatient unit at Providence Willamette Falls Medical Center cares for children and teens when they are most vulnerable. Among the treatments used to help them is art therapy, which can offer a way to understand their confusing feelings.

Read More