Area of Greatest Need
Providence Willamette Falls Medical Foundation
Your gift to the Area of Greatest Need allows us to direct your donation to where it's most needed.
Give Now
Meet Critical Needs
This fund provides Providence caregivers the opportunity to access unrestricted funds to meet most critical – and often unexpected – needs of our hospital. In the past these funds have been used for equipment upgrades, renovation projects, technology and patient care.
Equipment
Investment in leading edge technology means our patients received the very best care close to home. New technology also allows our clinical teams to serve more patients, see test results sooner and connect with experts across the country with ease.
Community Education
From fall prevention to aging in place, recovering from an injury or illness or coping with a chronic disease, community education helps empower patients to take charge of their health and make decisions that bring them the quality of life they desire.

Patient Support Program
Sometimes patients need a little extra help in the healing journey like emergency shelter, wound care after they leave the hospital, life-saving medication or even necessities like food. Our patient support program provides resources to our Care Management teams to help patients have what they need as they leave the hospital.
Therapy dog program restarts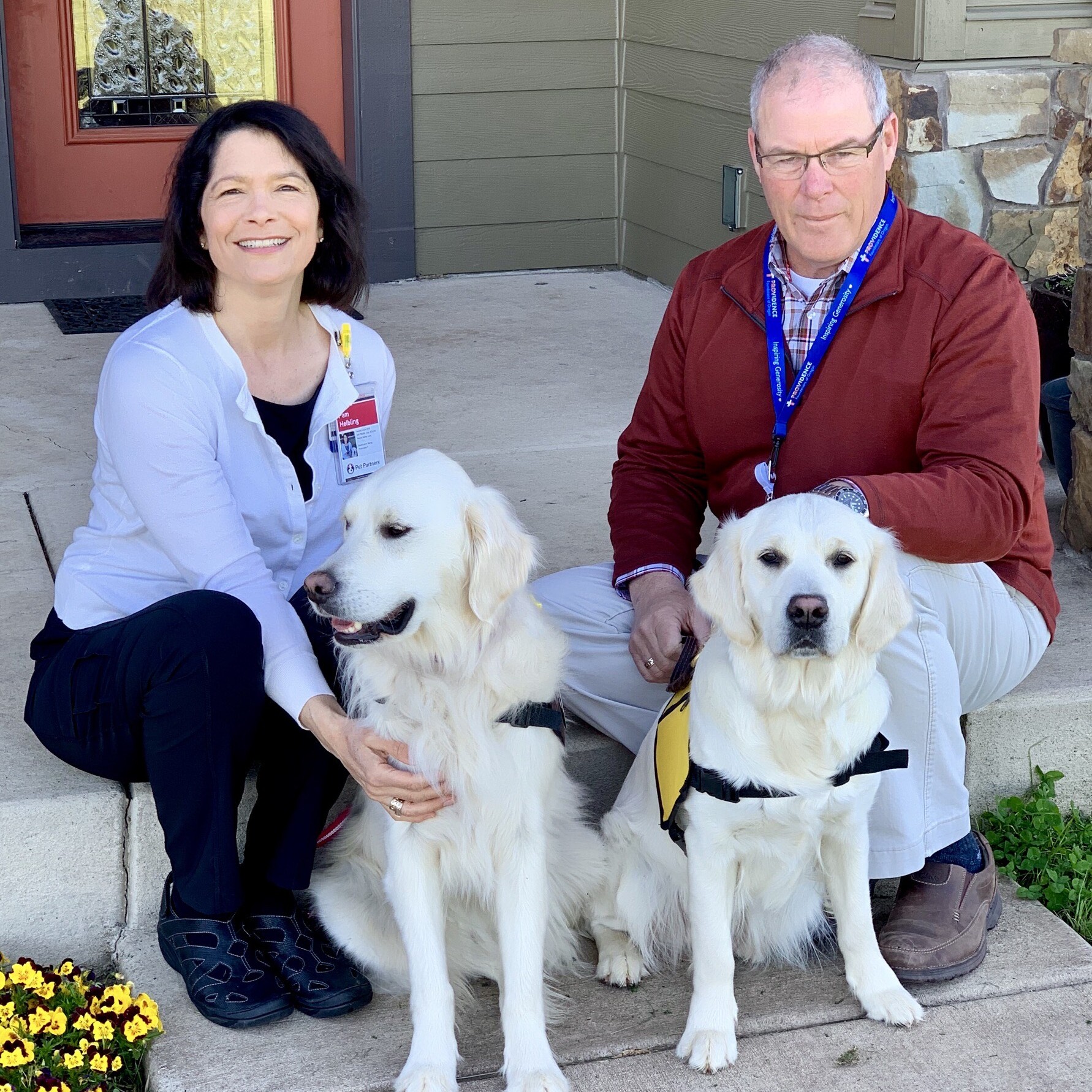 The young patient didn't speak for days. But when Maggie, a visiting Golden Retriever, greeted the stuffed dog clutched in her arms, she burst out laughing and healing began. Providence Willamette Falls had a thriving therapy dog program until COVID-19 made it impossible for volunteers to enter the facility.
Now, with a grant from the Chamberlain Foundation, two volunteers, Pam and Tony Helbling, are helping to rebuild it. The grant will pay for training, tests and supplies for new dogs and their handlers.
"It's a simple way to give back," said Pam. "Whether it's a teenager who is having challenges or someone who has been through a tough surgery, it's so rewarding to see the dogs help them."
Give Now