New cancer center funded by personally invested donors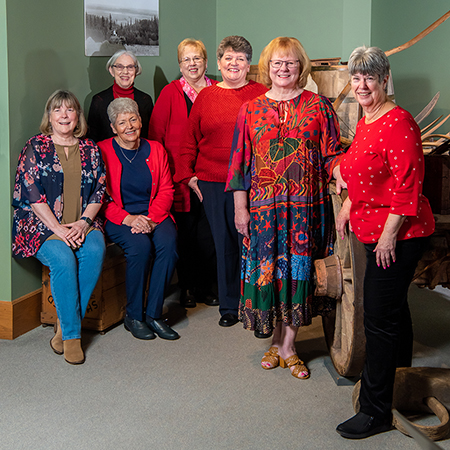 Providence Willamette Falls Medical Center provides comprehensive medical services close to home for Clackamas County residents, thanks to support from community partners such as the Oregon City Woman's Club. For more than 40 years, its members have been instrumental in raising funds for hospital expansions and educational programs for patients, their families and community members.
The club began as the Woman's Club of the Lewis and Clark Exposition, an event held in 1905 to celebrate the 100th anniversary of the Corps of Discovery. Club members helped erect a monument to Sacagawea – the only woman in the Lewis and Clark expedition – that still stands in Portland's Washington Park.
Last year, the club granted nearly $20,000 to community projects, including construction of the Carol Danielson Suzuki Cancer Center at Providence Willamette Falls Medical Center. Carol passed away from cancer in 2018. Both Carol's mom, Virginia, and sister-in-law, Jilda, have been members of the Oregon City Woman's Club, making this a very personal commitment for the group. "It was hard to watch Carol go through treatment," recalls Jilda, "She fought a very aggressive cancer."
The Suzuki Cancer Center is projected to provide 4,000 chemotherapy or immunotherapy treatments annually. It also has the latest technology to detect cancer earlier and provide patients with better outcomes.
"Most all of us have been touched by cancer," says Chris Wadsworth, current president of the Oregon City Woman's Club. "Having a new facility here in our hometown will make things so much nicer for patients and their families."