Busy Bees donate 30 quilts for grieving children
Cross-pollinating love, one relationship at a time via the work of our hands: that is the mission of the Busy Bees quilting group. Families who were displaced by the 2021 fires in southern Oregon, kids who are entering foster care and patients who are receiving cancer treatment – these are just a few of the vulnerable people who have received a personal quilt from Busy Bees.
Busy Bees member Marlys Carter knows the pain of losing a loved one. She joined the group in 2005 after her husband passed away. Busy Bees allowed Marlys to connect with others, share her grief and learn the creative outlet of quilting.
When Marlys learned of Providence's Camp Erin in 2020, she rallied the group to make quilts for the children. Camp Erin is a bereavement camp for youth ages 6 to 17. Funded by Providence donors, the camp is offered to families, free of charge.
Campers are provided a safe place to grieve and enjoy fun, traditional camp activities. One of the most special activities is when each child is given a handmade quilt. Every quilt is different and represents each person's unique journey through the grieving process. It takes a village of quilters to make enough for each camper.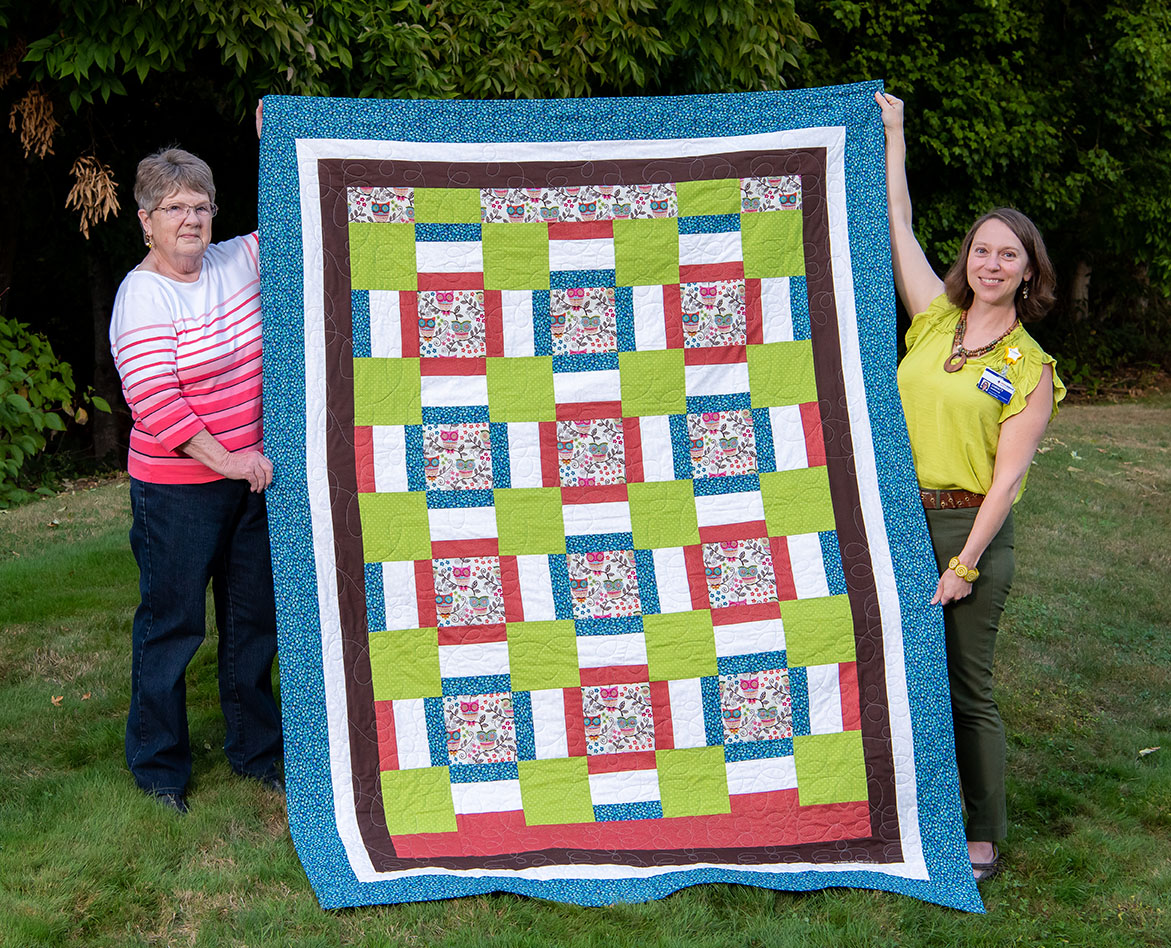 For the first time in three years, Camp Erin was held in person in 2022 and welcomed a record number of children. Busy Bees worked all year to be able to gift 30 handmade quilts for the 95 children in attendance.
Campers and parents alike are grateful for Camp Erin and the quilts. One mom told us, "My boys seemed more comfortable talking about their dad after the camp. And the quilts are awesome. They use them every night."
Camp Erin is expecting a 40% increase in campers for 2023, but Marlys and Busy Bees already have started their quilts to help meet the need.