Art therapy helps children express feelings
Children and teens who are admitted to the Child and Adolescent Psychiatry Unit usually are frightened and confused. A behavioral health crisis throws families into turmoil. Anxiety is high. What is happening, and why is it happening?
The inpatient unit at Providence Willamette Falls Medical Center cares for children and teens when they are most vulnerable. Among the treatments used to help them is art therapy, which can offer a way to understand their confusing feelings.
"The art therapy program is focused on stabilizing the children and reducing their anxiety," said Adam Graves, MA, ATR-BC, LPC, MHP - art therapist. "Using art, we help them make connections to the thoughts and feelings they'd otherwise push away. Through art, they can work through those feelings in a way that is more comfortable and safe."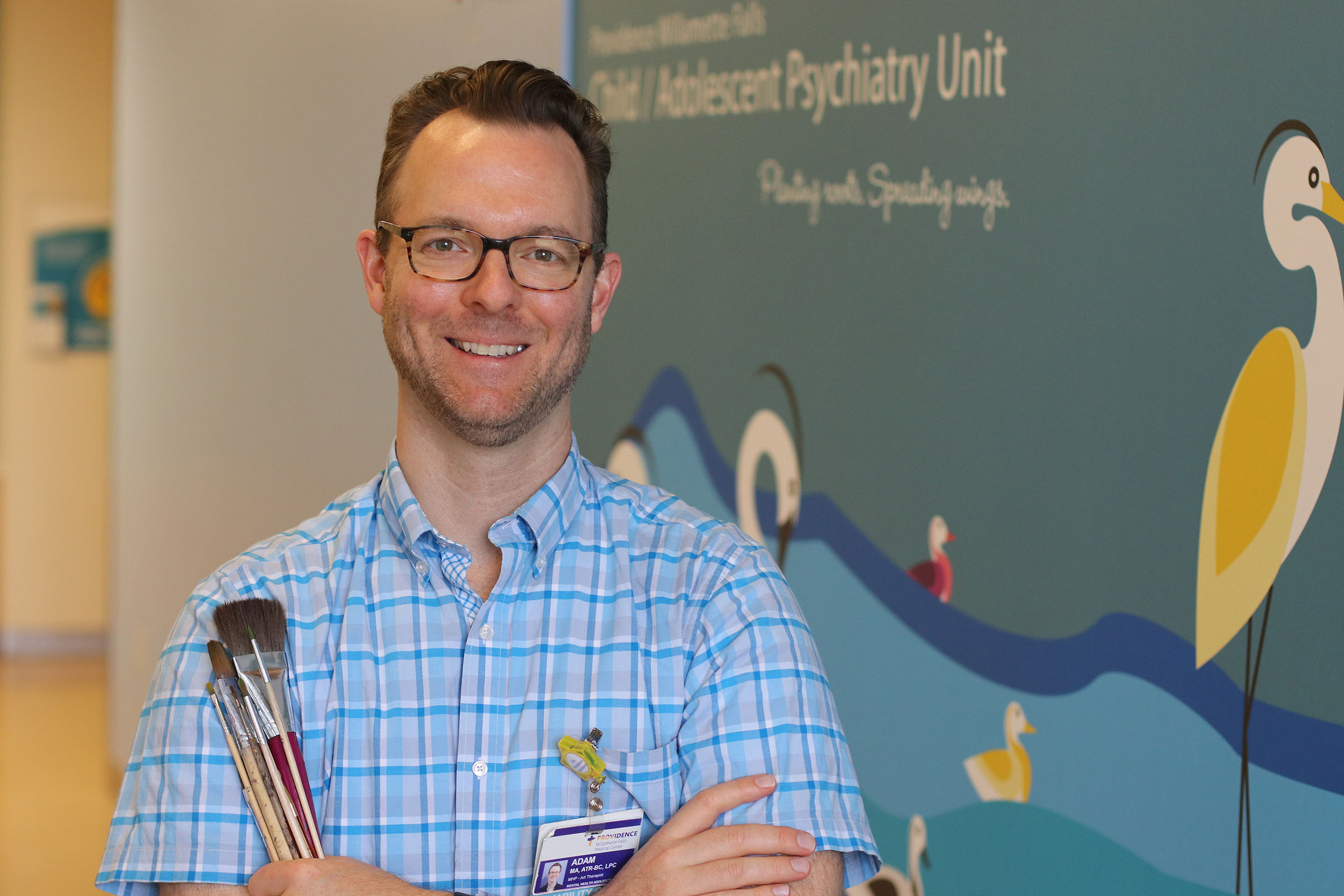 For young children, art therapy helps them express feelings they might not understand or be able to articulate. "Family art therapy sessions have been helpful for improving communication between children and their families," said Adam. "Working on artwork and talking about it helps create connections between family members that are otherwise difficult to make during times of crisis."
Your gifts bring life-changing programs, such as art therapy, to the children. Thank you for supporting these very vulnerable children.