Re-Imagining Emergency Care
at Providence St. Vincent Medical Center
Help expand emergency services to bring faster, even better care to more people.
Give Now
Today: Busy and frequently full
Since opening our current facilities in 1994, we have responded to our community's change and growth. We have constantly improved our processes, added dedicated spaces for children and behavioral health care, and stretched to accommodate patients from Providence's rapidly-growing heart and stroke programs.
The emergency department at Providence St. Vincent is the busiest in the Portland metro area, accommodating more than 80,000 visits annually. But Oregon's growing and aging population is pushing our 30 year-old facilities to their limits.
Unless we create a larger and more efficient facility, wait times will increase – perhaps to three hours or longer. More ambulances will be diverted to ,other hospitals. Crowding will undermine safety and patient satisfaction.
---
Message from our campaign co-chairs

For better or worse, our family has experienced a lot of emergency care, both here in Oregon and around the country, from pediatrics to adults, in less-urgent situations to life-threatening ones. Among all those hospital emergency rooms, we experienced some of the best care and the best caregivers at Providence St. Vincent Medical Center.
However, our experiences there also made us aware of some of the department's limitations. So it was exciting for us to participate in figuring out how to make the Providence St. Vincent ED even better. We saw first-hand all the hard work going on, the statistics showing the need, the international expertise brought in to help with the redesign, and the modeling showing how the new ED will be successful at meeting our area's growing future needs.
This project – based on deep analysis and thorough planning – will meet those needs for years into the future and better serve the whole community. For those looking to truly make an investment in a project with a bottom-line impact on all of us, this is the project. Join us and help re-imagine emergency care at Providence St. Vincent.
Nancy & Andy Bryant
Campaign Co-Chairs
---

The right care in the right place at the right time
As we grow to serve more than 100,000 patients each year, our new emergency facility will cut wait times and ambulance diversions to half of what they are today.
The new facility will be larger, with 84 total treatment spaces compared to 58 today.
It will also be safer and smarter, designed to provide faster and more efficient care. Uniform treatment rooms will speed access to equipment and supplies. A second CT scanner will deliver faster diagnoses. And a new unified mobile monitoring system will replace several aging and incompatible systems.

Campaign Committee Members
Andy Bryant, co-chair
Nancy Bryant, co-chair
Andrea Angell
Marty Brantley
Kay Brantley
Marc Lintner
Debbie Madden
Gary Maffei
Janeen McAninch
Tom Mulflur
Barbara Palmer
Greg Specht
He was given a new lease on life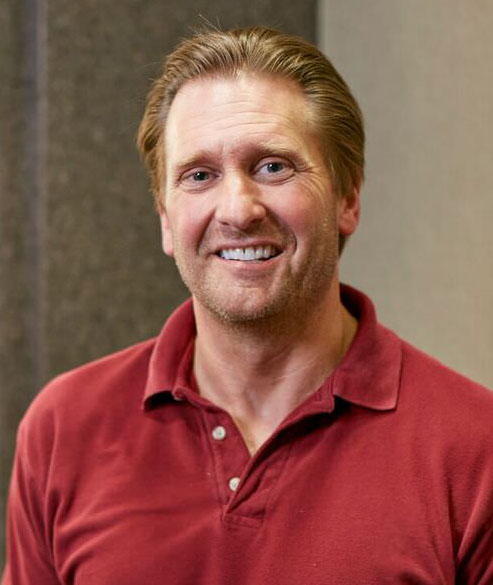 Paul Taylor knew he was dying.

By the time the EMTs wheeled him into the emergency department at Providence St. Vincent Medical Center, he'd had no heartbeat for more than a minute. "I could hear voices, my wife's, my daughter's, the doctors'. I was aware of my death."
Emergency department caregivers never gave up on Paul. For 18 minutes, they fought to re-start his heart. They gave him medicines to clear the blood clot that was killing him. They placed a stent to re-open his main coronary artery. They started hypothermia treatment to counter his lack of oxygen and prevent damage to his brain and other organs.
"Without the proper care and the fact that everyone knew their role – if anything had gone wrong along the way, I might not be here," Paul said. "I'm grateful for another lease on life. Every day it's good to be alive."
Paul is just one of thousands of people treated each year in the emergency department at Providence St. Vincent, the busiest emergency department on Portland's west side.
Each day department caregivers serve more than 220 people, including 50 high-acuity patients like Paul brought by ambulance. The department relishes the challenge, consistently attracting top-notch caregivers and scoring high marks for patient satisfaction.
Give Now