Help where help is needed most
Providence St. Vincent Medical Foundation
Supports the medical center in areas that have the most immediate needs to ensure high-quality care continues.
Give Now
Planning for the Unexpected
Your gift to the Area of Greatest Need allows us to direct your donation to where it's needed most. This fund provides Providence caregivers the opportunity to access unrestricted funds to meet most critical – and often unexpected – needs of our hospital. In the past these funds have been used for equipment upgrades, renovation projects, technology and patient care.
Emergencies
Your gift helps us react quickly when a community need arises or a program or service needs to expand.

Capital, Equipment and Programs
Your support gives us the flexibility to invest in not-otherwise-funded facilities, technology and programs.

Patient Support
Sometimes patients need a little extra help in the healing journey like emergency shelter, wound care after they leave the hospital, life-saving medication or even necessities like food. Our patient support program provides resources to our care management teams to help patients have what they need as they are discharged.

ICU expands to care for more patients in crisis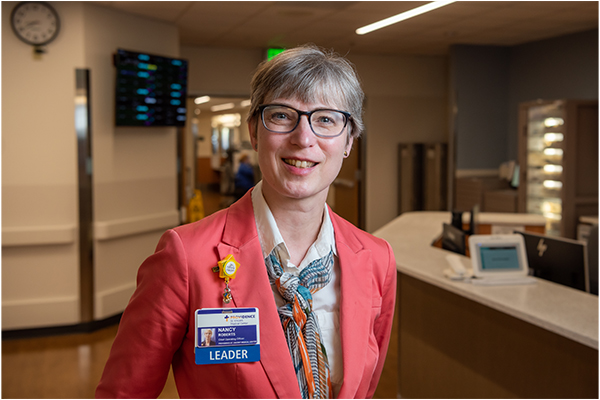 The COVID-19 outbreak accelerated the need for expanded critical care space at Providence St. Vincent Medical Center. Thanks to generous donors, a brand new intensive care unit on the lower level of the hospital opened in December 2021. This timely addition increases our critical care capacity by 16 beds.
Typically, patients in our critical care unit have needed expert, intensive care for heart attacks, heart failure, strokes and respiratory or renal failure. The recent pandemic, our increasing provision of acute heart services as well as population growth in our community heightened the need for critical care space.
Read More