A night unlike any other.
September 30, 2022
After 2 years apart, 350 friends joined us on the pitch at Providence Park for an evening of fun and fundraising.
Make a Donation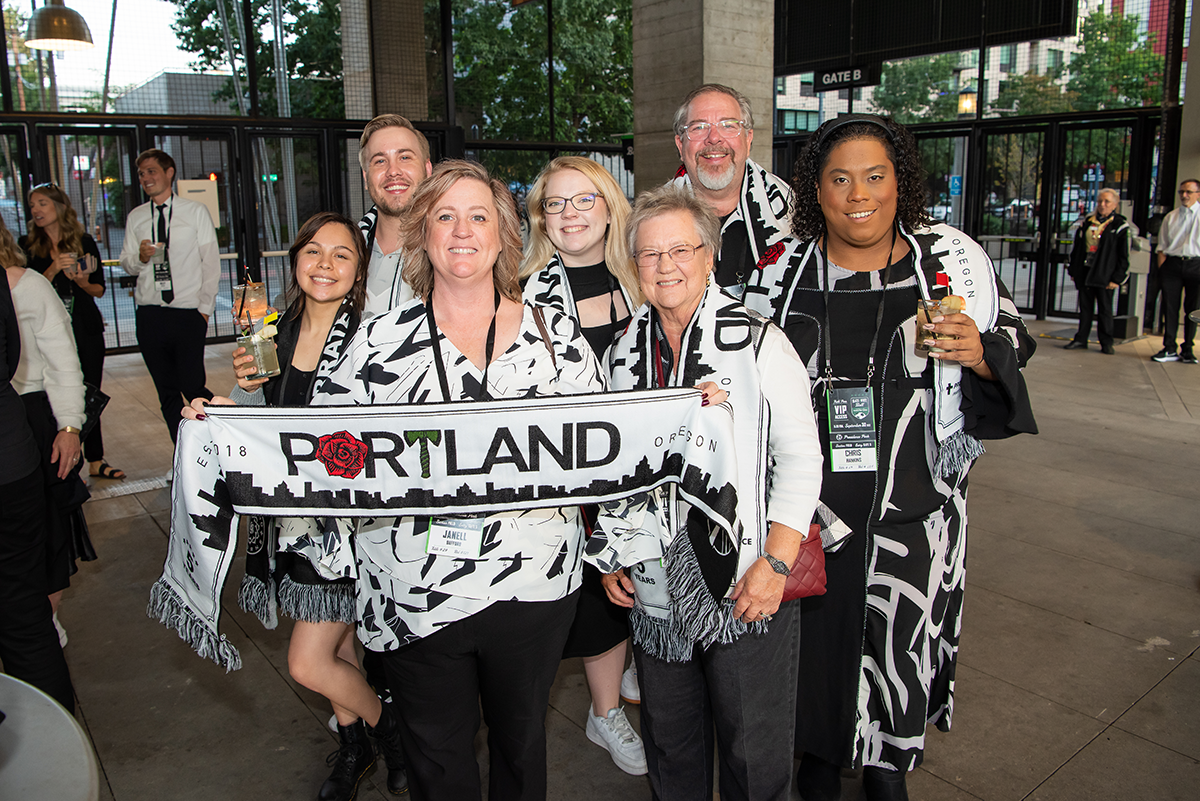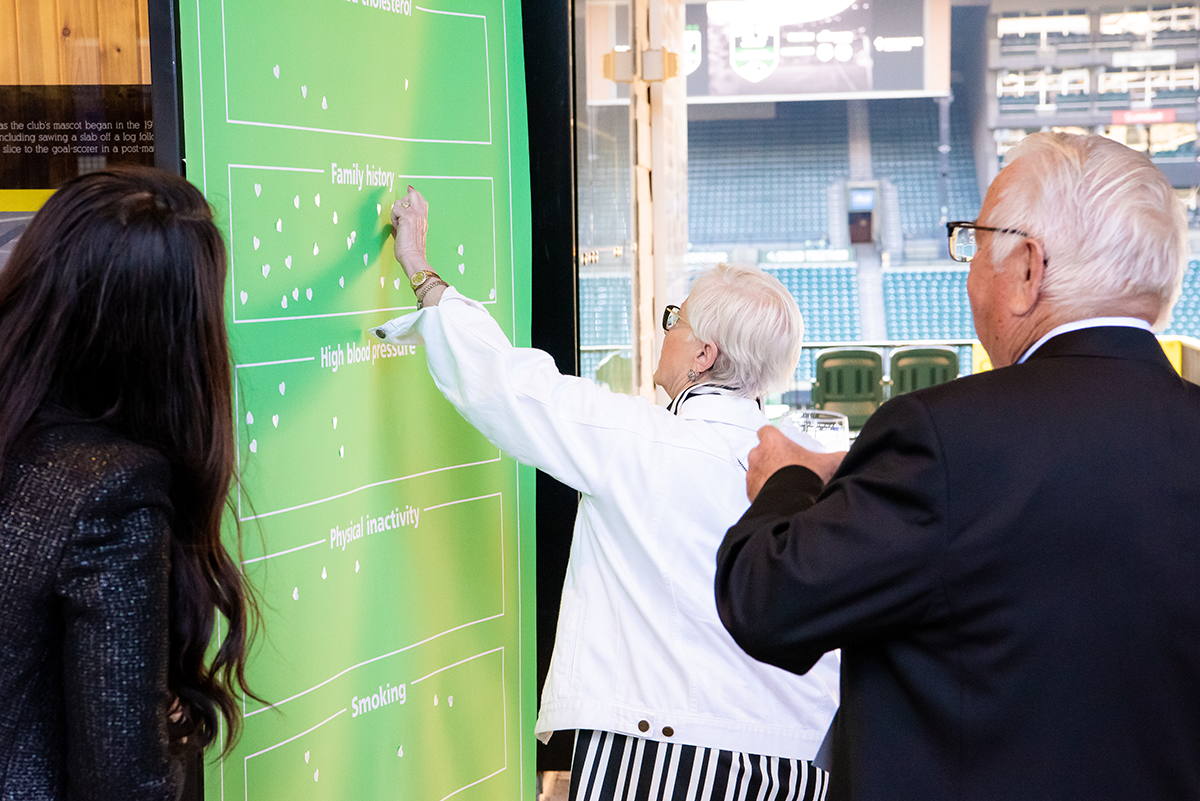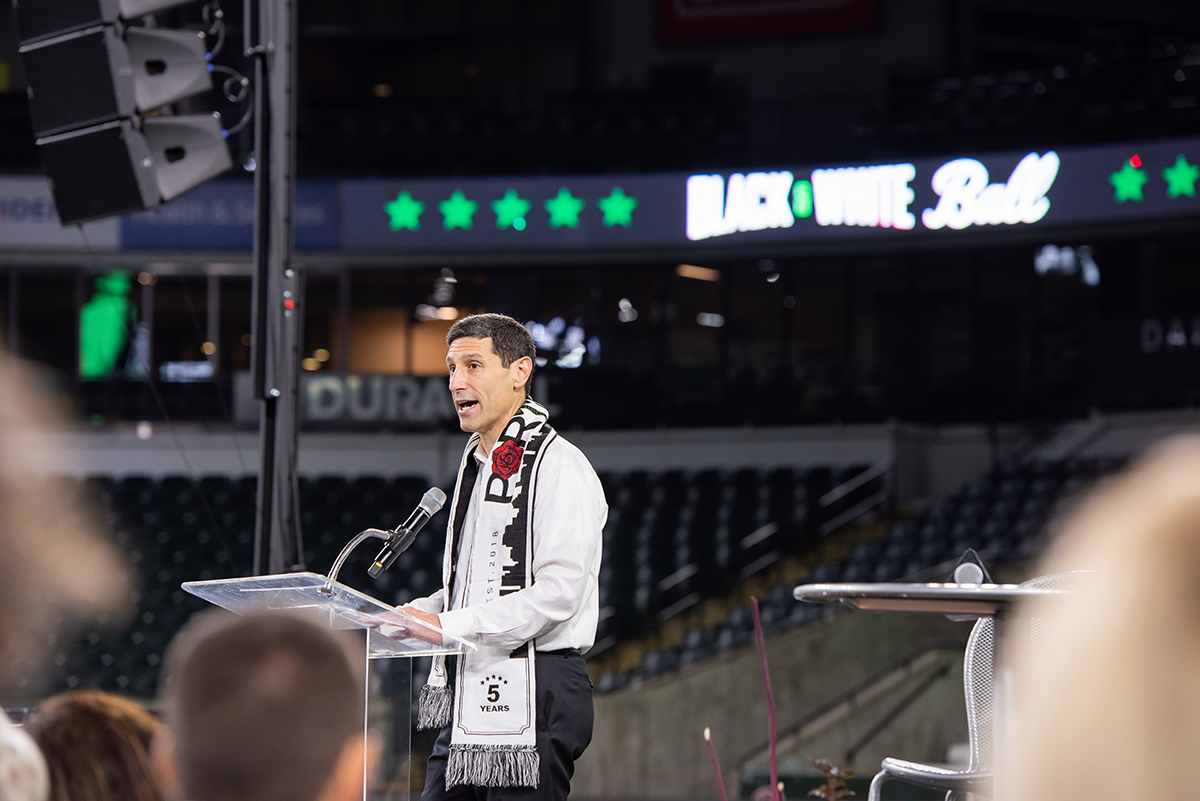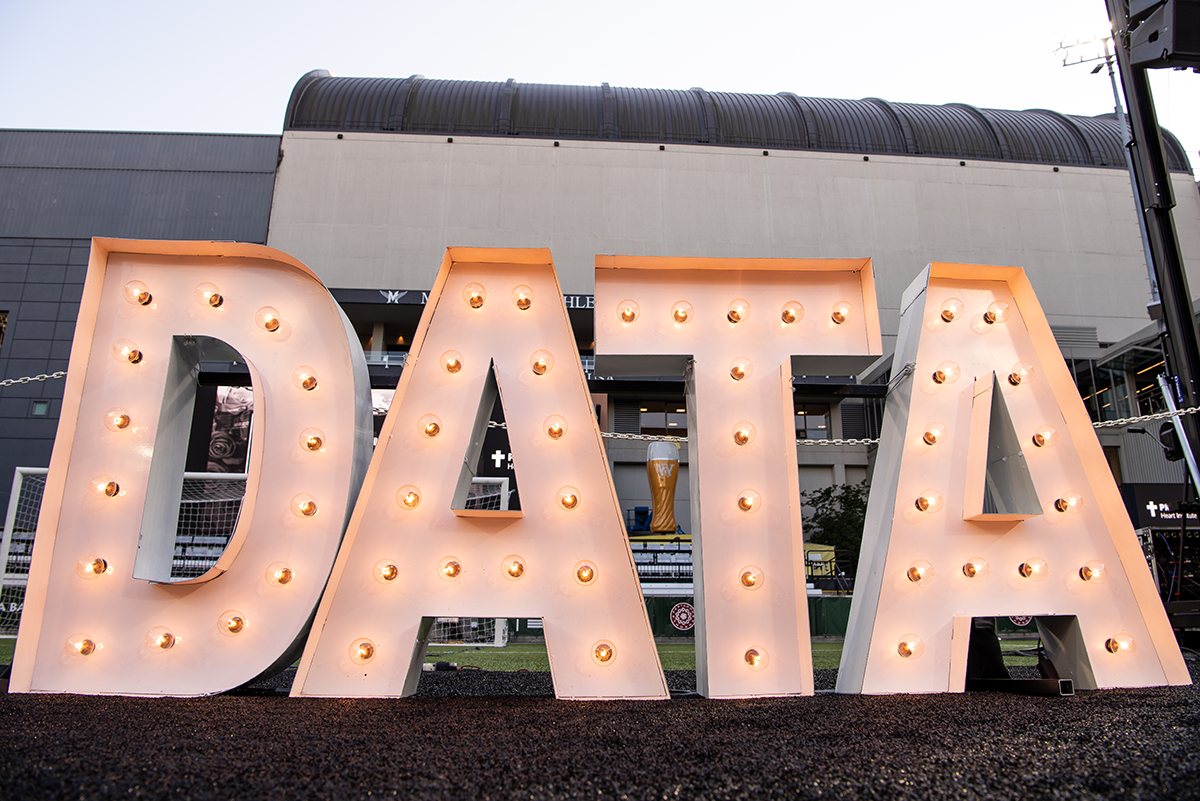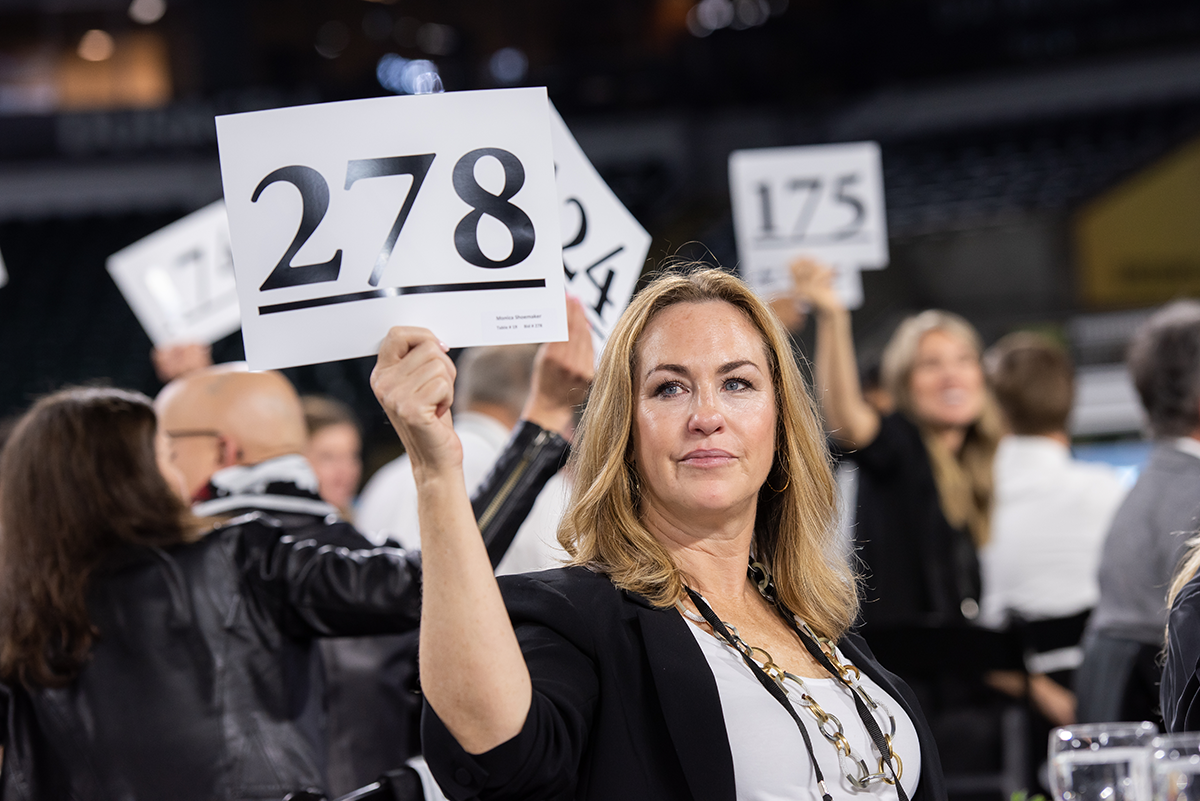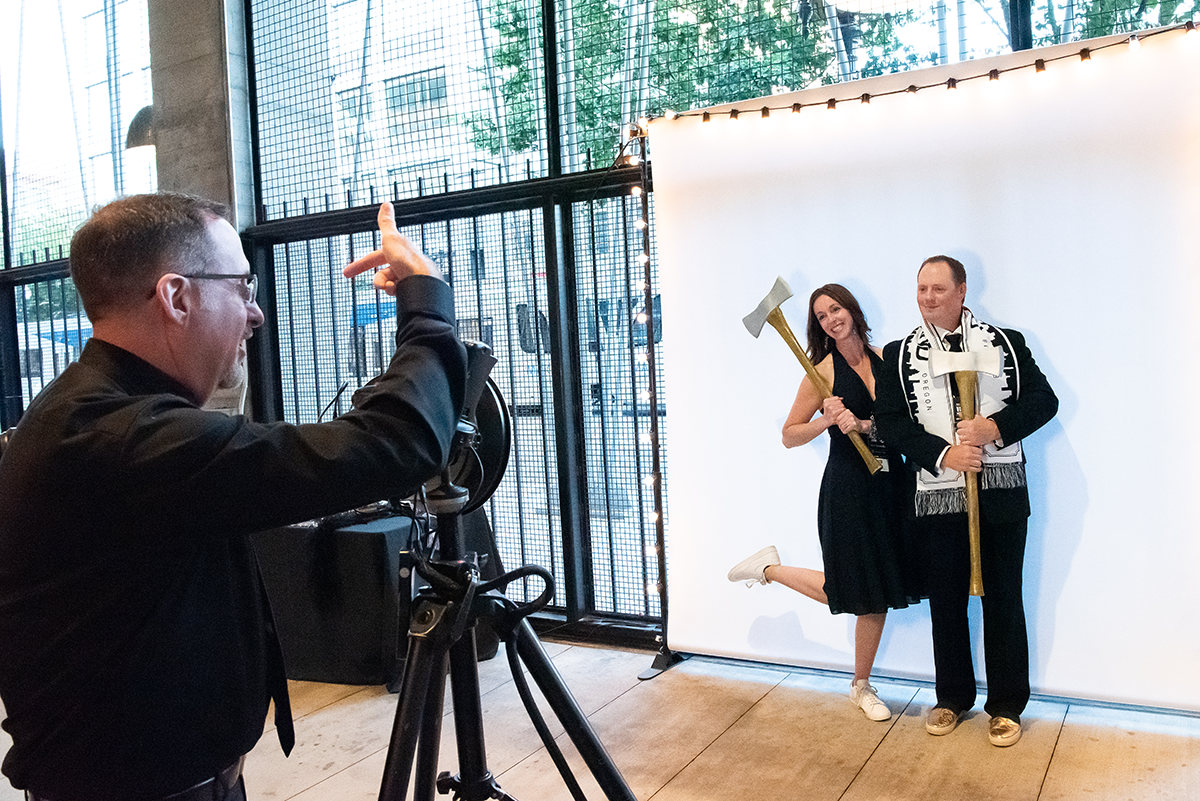 It was a beautiful fall evening. After two years apart, friends of Providence Heart Institute joined us at Providence Park for the 5th anniversary of Black & White Ball, a benefit for Providence Heart Institute.
Guests enjoyed an extended mingling hour with dinner served grand-tasting style. In addition to local fare from the Park's premier chefs, attendees had the chance to reconnect with friends, explore BIG data displayed throughout the concourse, visit the photo booth, and grab a limited-edition scarf.
Members from The Beat Goes On band led guests down to the field for dessert, a lively auction and featured remarks from Drs. Dan Oseran and Ty Gluckman.
Patient Hillary shared her compelling story to wrap up the program and donors ended the evening raising more than $716,000 in support of Providence Heart Institute's Center for Cardiovascular Analytics, Research and Data Science (CARDS). CARDS aims to harness the power of big data to make heart care better, more affordable and more equitable.
Thank you to everyone who join in support of the 2022 Black & White Ball!
Hillary's Story
Cheers to 5 Years!
The 2022 Black & White Ball marked the fifth anniversary of this event. Thanks to your generosity through this event, you have helped us expand Basecamp Cardiac Prevention and Wellness across the state; launch a successful heart transplant program; improve heart health for children across the region; and so much more.
Heart disease remains the number one killer in the country, and thousands of patients rely on us each year. There is so much more work to be done.
You've supported our past and our present, and now the future of heart health is ours to build – together. Join us and help transform cardiac care for tomorrow.
If you didn't get a chance to make a gift at Black & White Ball, or if you'd like to give a little bit more, please click on the button below.
---
About CARDS
While cardiovascular medicine has seen tremendous advances, much remains to be learned about how we can deliver better care. Cardiovascular disease is the leading cause of death in the United States and a significant driver of health care costs. By 2030, it is estimated that more than 4 in 10 Americans will have heart disease; annual cost is expected to exceed $1 trillion.
Significant gaps remain in our knowledge as to which therapies should be applied to specific patients and when. Filling these gaps drives the CARDS team as they leverage robust data – from the 5 million patients cared for by Providence systemwide – and research to accelerate innovation and discovery in heart care.

Nationally respected cardiologist, Ty J. Gluckman, M.D., leads CARDS researchers in numerous areas of innovation, from establishing new heart valve replacement procedures and enhancing care of COVID-19 patients to improving daily life for people with heart disease and creating new lifesaving therapies for cardiac emergencies.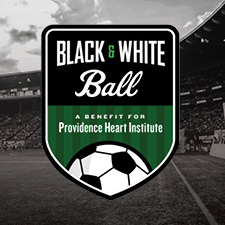 Thank you to our generous 2022 sponsors
Our sponsors make this event possible. For more information on how to become a sponsor, please contact Kate Callaghan-Manning at 503-805-8892 or via email at Katelyn.Callaghan-Manning@providence.org. We would love to partner with you on an opportunity that meets your goals.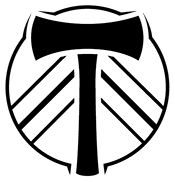 Portland Timbers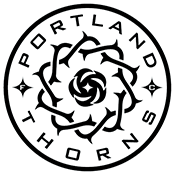 Portland Thorns FC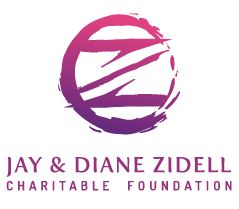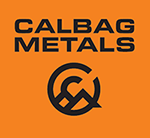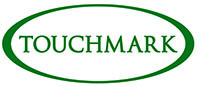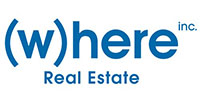 Andersen Construction
First Republic Bank
Gantry, Inc.
Insight Global Health
JRJ Architects
Lease Crutcher Lewis
Metro West Ambulance

PNC Bank
TRG Medical Imaging
Walsh Construction
Abbott
Balsall Creek Vineyard
Becker Capital Management
Dr. Todd Caulfied & Dr. Yasodha Gopal
Fortis Construction
Iva Gjerde
Hubbell Communications
Harry A. Merlo Foundation
Don Pollock
RBC Wealth Management
Anne & Tim Ryan
University of Portland
ZGF Architects LLP